Kreischer Miller 2019 Greater Philadelphia Manufacturing Survey Reveals Dip in Optimism for Overall Economy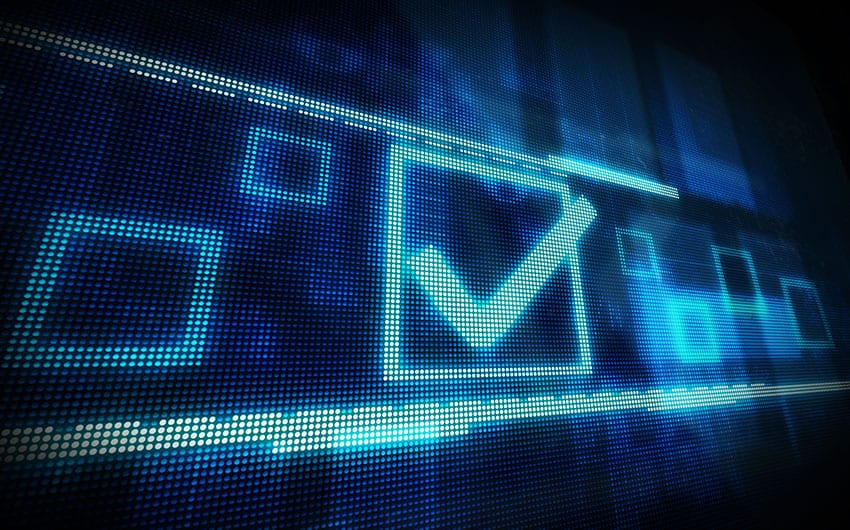 June 6, 2019
Kreischer Miller is a leading independent accounting, tax, and business advisory firm serving the Greater Philadelphia and Lehigh Valley areas. They have announced that its Manufacturing Industry Group has released the results from its seventh annual Greater Philadelphia Manufacturing Survey.
Half of the survey's respondents said that they are somewhat or very optimistic about the U.S. economy over the next 12 months, down from 86.8 percent in the 2018 survey. Uncertainty surrounding the Tax Cuts and Jobs Act of 2017 and a dearth of qualified candidates were cited as prevalent factors contributing to the dip in optimism.
However, despite their less optimistic forecast for the overall U.S. economy, a strong majority of respondents remain confident in their own company's prospects.
In fact, when asked to predict their own company's economic outlook:
More than 79 percent of respondents predict growth in company revenue, marking the third consecutive year that a significant majority expected to do better in the survey year than the previous year.
The percentage hoping to hire in the next 12 months continues to grow (66.7 percent in the 2019 survey, up from 64.9 percent in 2018 and 51.2 percent in 2017).
"Our 2019 survey results show that regional manufacturers are responding to both internal and external challenges with targeted investments in people, processes, equipment, and technologies so they can continue to grow and be profitable in a dynamic and uncertain time," said Michael A. Coakley, Director of Audit & Accounting and Manufacturing Industry Group Leader.
Tempered Enthusiasm for National Trends
While half of the manufacturers surveyed said they are optimistic about the nation's economy, nearly 31 percent said they had neutral or uncertain feelings about it, up from 12.3 percent last year and slightly more than the 28.5 percent in the 2017 survey. More than 19 percent said they were somewhat pessimistic, vs. less than 1 percent last year and less than 5 percent in 2017.
"First year in many that I don't have a good feel for what the year will bring," one survey taker wrote.
Respondents' feelings about the import tariffs were anything but ambiguous: 62.7 percent said the impact had been somewhat (52.1%) or very (10.6%) negative.
Tariffs are having a significant impact on profit margins at Teikoku USA today, and could impact plans to expand U.S. production/assembly in the future, said Linda Scheurer, director of finance for the Warminster, Bucks County, company.
Teikoku USA has a Japanese parent company that ships component parts to Warminster for assembly. Some of those parts are sourced in China, and Teikoku USA is hit with a 25 percent tariff on those parts. This will cost the company approximately $500,000 in a year, Scheurer said. Attempts to source the parts domestically haven't been very successful – Teikoku USA can't even get quotes on some of them.
Scheurer said her company and its parent have an aggressive growth plan, hoping to assemble more products here, doubling business in the next five years and yielding a 15 to 20 percent increase in the local workforce. However, since some of the parts required to assemble these product lines are also produced in China and not in the U.S., "We may need to think twice before we bring in these lines, because we will need to increase our prices to cover the tariff costs," Scheurer said.
The optimism manufacturers have about their own company's outlook was less likely to be tied to external factors – such as the economy and market trends – and more likely to stem from internal factors – such as products, services, and decisions about financing and operations. In the 2019 survey, 12.8 percent of respondents cited external factors as their primary reason for optimism, down from 38.6 percent in 2018.
Regionally, a Workers' Market
"For years, our survey has shown the tremendous opportunity for current members of the regional workforce to pursue careers in manufacturing," Coakley said. "This year's results show that the challenge of finding and keeping employees has only grown."
The percentage of survey respondents who said a shortage of skilled and unskilled labor is among the biggest obstacles to company growth continues to increase with each survey, hitting 57 percent this year.
Labor turnover rates are growing. The percentage who reported an annual labor turnover rate of 5 percent or greater rose from 35.1 percent in the 2018 survey to 40.9 percent in the 2019 survey.
When manufacturers find good employees, they are working hard to keep them
More production employees are getting bigger raises, with nearly 60 percent of respondents reporting an average wage increase of 3 percent to 4 percent in the last year (up from 47 percent last year) and nearly 11 percent giving wage hikes of 5 percent or more (up from just over 6 percent last year).
Nearly half of respondents' companies offer profit sharing and holiday bonuses, and nearly 35 percent pay a referral bonus.
"Once people are in this company, they tend to stay," said Eric Sklansky, controller at Ram Electonic Industries, Inc. in Cinnaminson, New Jersey. "We have a pretty good work environment, and most people like the degree of freedom they have. We are understanding about the challenges in life and the need for time off. We do, however, have trouble getting younger people to do this kind of work."
Hiring and Tariffs Not the Only Obstacles
While difficulty hiring was the most commonly cited obstacle to growth, and there was significant agreement that tariffs are doing more harm than good for local manufacturers, survey respondents named several other challenges.
While trade tariffs are a big concern for Marvin Levy, President of Philadelphia's Penn State Industries, he's just as concerned about the impact of sales tax laws on his mail-order company. "I think collecting, reporting, and paying sales tax to the 12,000 authorities will hurt the mail order/e-commerce business," Levy said. "The consumer will not want to pay sales tax to out-of-state vendors, even knowing that the tax revenue goes back to their home state."
Current political policies and discussions regarding immigration negatively influence the labor pool for companies like Ram Electronic Industries, Sklansky said. "A lot of our employees are legal immigrants from other countries – that's who we get in our assembly positions, so legal immigration helps us. When it slows, our potential labor pool shrinks."
Regional manufacturers are investing in many different types of technology, a necessary step in most modern manufacturing. For example, more than 40 percent of respondents said their companies invested in ERP upgrades and improvements, as well as process reviews and change management last year. More than 30 percent invested in business analytics and dashboards, and more than 20 percent made accounting or financial system upgrades.
Yet the gap between technology investment and security that was unearthed by the Kreischer Miller survey three years ago remains. Nearly a quarter of those who took the 2019 survey – 24.7 percent – utilized no IT security methods in the past year. "As a result, they are at a much higher risk to experience business interruptions due to ransomware and data breach attacks," said Sassan S. Hejazi, Ph.D., director of Kreischer Miller's Technology Solutions Group. "It's a perplexing finding, because the cost of a single data breach can be enormous."
Methodology
Kreischer Miller administered the 2019 Manufacturing Survey from mid-December 2018 through mid-January 2019. There were 94 responses. The survey was distributed electronically to middle market manufacturers in Greater Philadelphia, including southeastern Pennsylvania, southern New Jersey, and northern Delaware.
Republished From kmco.com