"An Economic Development Crisis"
For manufacturers, filling open jobs has been an ongoing challenge in recent years, but the current conditions are reaching serious levels, as the number of open jobs exceeds the number of people looking for work.
"We are facing an economic development crisis," says DVIRC's CEO Barry Miller, "not only for the thousands of manufacturing firms looking for people, but for the region's economic stability over the long term, including those in the Department of Defense supply chain."
Manufacturing plays a key role in the regional economy. Southeast Pennsylvania's manufacturing sector brought in $24.2 billion in earnings in 2020, generated $712.8 million in taxes, and contributed $52.8 billion to the gross regional product of Southeast Pennsylvania.
Responding to this workforce shortage is now more vital than ever.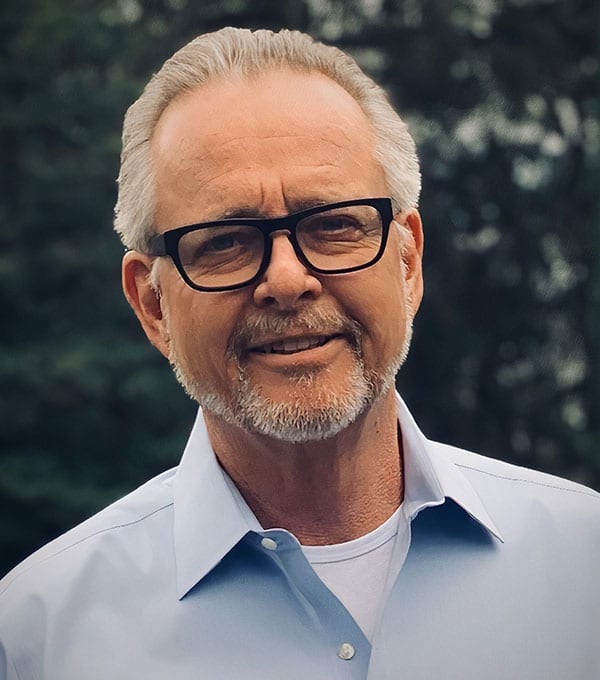 Labor Study Findings
DVIRC & MontcoWorks commissioned Lightcast (formerly Emsi burning glass) to conduct a Labor Market study for Philadelphia, Reading, & Lancaster. Here are some of the highlights.
Production Jobs/Careers
22,000 openings per year on average, and
20,000 of them are entry-level openings
Maintenance and Repair Technician Jobs/Careers
10,000 openings per year on average, and
7,700 of them are entry-level openings, and
2,600 of entry-level openings are for advanced technicians
Engineering Jobs/Careers
2,500 openings per year on average, and
with manufacturing engineering openings,
1,800 of them are entry-level openings
For Production, Maintenance, and Repair Technician Jobs/Careers
20+ schools with aligned CTE programs and 120+ programs – graduating ~350 – 400 per year
For Advanced Technician Jobs/Careers
Postsecondary system graduating 1,800 students annually
For Engineering Jobs/Careers
Postsecondary system graduating close to 3,500 engineers at the BA+ level, with up to 2,100 aligned BUT a high fraction choose other sectors (78%) or leave the region
Outdated Perception of Manufacturing
Aging Workforce: Close to one-third of the manufacturing workforce is at risk of retiring
Lean into Inclusivity: SE PA is less diverse than local workforce, embrace DE&I
NOT recruitment and retention – BOTH
Competition from other sectors
Use the region's great education and workforce assets to their fullest
Future-proof workforce readiness with new skills and technology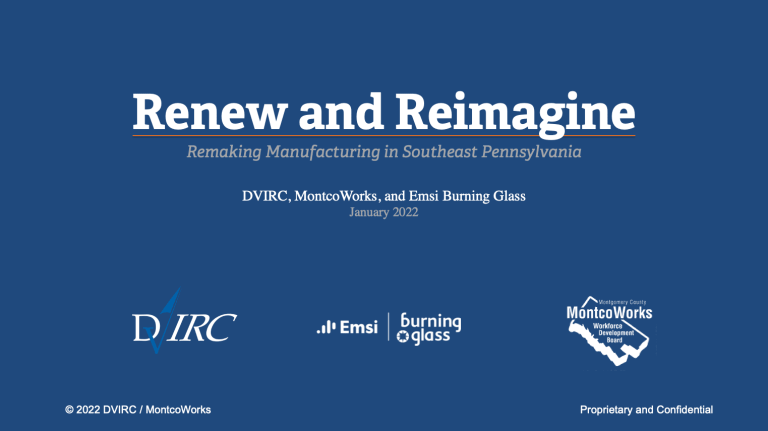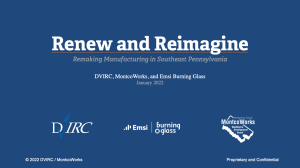 To address these issues, DVIRC and our regional Advisory Council formulated Short, Mid, and Long-term Actions/Recommendations.
We need all of our partners, city, state, and federal stakeholders, as well as the 5,000+ manufacturers in our region to help us address the workforce and skill shortfall, and build a regional talent pool second to none in the nation.
Please donate today and help us achieve our goals to support US manufacturing and our regional economy. Thank you.
Support the growth of Southeastern Pennsylvania's manufacturing workforce.
To donate by check, please make your check out to "Delaware Valley Industrial Resource Center" and mail it to:
Delaware Valley Industrial Resource Center
2905 Southampton Rd
Philadelphia, PA 19154
Near Term Actions
Hire Workforce Director at DVIRC
Increase near-term supply of workers
Develop Digital Platform
Develop a Communications Campaign

What's So Cool About Manufacturing?
The Dream Team

Broaden DVIRC's Service Offerings to support recruitment, hiring, and retention
Mid-Term Actions
Increase enrollment in manufacturing education and training programs
Focus on Life Sciences/Medical Devices
Increase Number of Paid Internships
Apprenticeships/pre-Apprenticeships
Support the Department of Defense
Long-Term Actions
Education & Training Scholarship Pool
Connect with and deploy assets of Manufacturing USA Institutes
Manufacturing Innovation Center
Address New & Emerging Challenges