DVIRC Expands "What's So Cool About Manufacturing?" in the Greater Philadelphia Area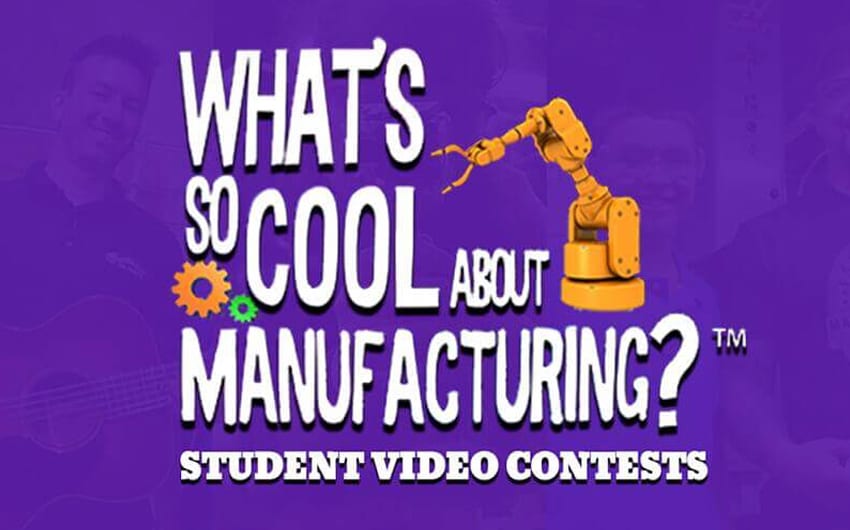 December 7, 2018
PHILADELPHIA – December 4, 2018 – The Delaware Valley Industrial Resource Center (DVIRC) is proud to announce they are expanding the Philadelphia Region's third season of the "What's So Cool About Manufacturing?" video contest to middle school students in 25 area schools.
The contest was created to modernize the image of manufacturing and encourage students to consider manufacturing career paths. Manufacturing companies are struggling to find talent to fill positions due to lack of skill and the retiring of the baby boomers. By challenging themselves to overcome long held misconceptions about manufacturing to find what makes it "cool", students educate and encourage their generation to one day solve this significant hurdle.
The Philadelphia Region "What's So Cool About Manufacturing?" contest gives 8th graders from schools in Bucks, Montgomery and Philadelphia counties the opportunity to learn about local manufacturers by visiting them to produce a documentary video. The documentary experience offers them a unique window into their host manufacturer, and manufacturing in the region, that they can then present to students across the region in an educational and "cool" way. The season culminates with an award show where student teams and their manufacturers are recognized for their efforts.
"The "What's So Cool About Manufacturing?" competition is a unique way to simultaneously promote the value of STEM education and the exciting future of manufacturing to the region," said Barry Miller, President and CEO of DVIRC. "We're really excited to be able to expand the contest and reach so many young people, who are the future of modern manufacturing in the Philadelphia area. The response of parents, students, educators and manufacturers to this program is outstanding."
Now entering its third year, DVIRC's contest will seek to field 25-30 middle school teams, which will each partner with a host manufacturer. Under the supervision of a teacher coach, each team will tour its host manufacturer's facility to document employee interviews and explore the company's products and processes through the lens of a GoPro camera. Later, teams edit their footage and translate what they find to be "cool" about that company into a short video. Students, faculty, and parents throughout the region then cast online "votes" for their favorite video.
Student video submissions will be posted on the "What's So Cool About Manufacturing?" website – www.WhatsSoCool.org. Videos will become open to the public for Viewer's Choice Award voting in late March 2019. Judges will determine winning videos in a variety of other categories, and in April, students, parents, educators, manufacturing leaders, community sponsors, local legislators and project partners will gather for an award ceremony to acknowledge the winning teams.
The DVIRC-led Philadelphia Region "What's So Cool About Manufacturing?" program is funded in part by a grant from the Pennsylvania Department of Community and Economic Development's Manufacturing PA Training-to-Career program.
Visit www.WhatsSoCool.org for more information and resources.