Board of Directors Update: Farewells and Hellos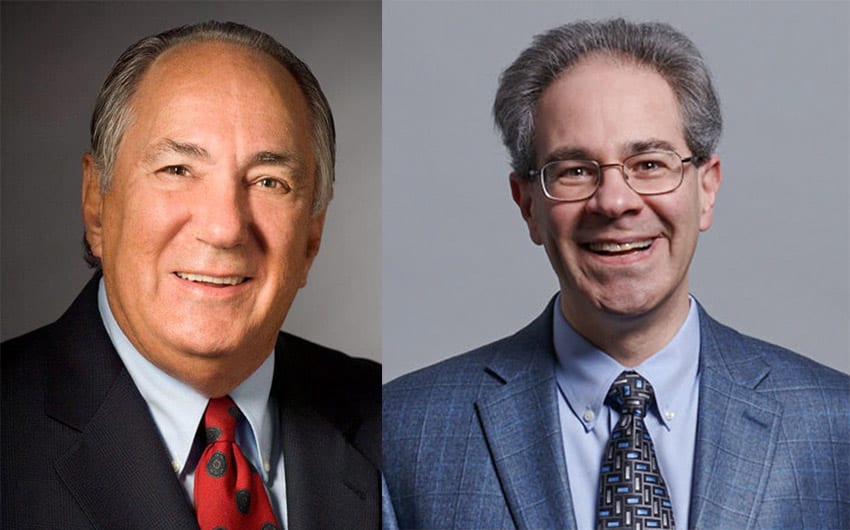 November 1, 2018
Thank You, Tom Dodd!
After 23 years of service on the DVIRC Board, our great friend and generous colleague Tom Dodd has stepped down. Tom was a strong business leader and keen representative of the small and medium-sized manufacturing companies we support.
As a long-standing member of DVIRC's Manufacturers Council, Tom hosted numerous meeting and plant tours at his company.  Now retired after 28 years, Tom served as President and CEO of Tara Tape, a small Fairless Hills manufacturing business that develops, produces, and sells Pressure-Sensitive Adhesive tapes used for industrial packaging.  He acquired the company in 1987, invested heavily in IT and automation, tripled sales, and relocated the growing business to a 90,000 square foot plant.  He steered Tara Tape through recessions and foreign competition, helped engineer its transition to an ESOP, and eventually retired from the firm in 2015.  Tom's business acumen helped keep both the Board and DVIRC professional staff on their games and his voice became a valuable asset for DVIRC's program and product development efforts.
Known for his compassion, vision, and eye for innovation, Tom's departure will leave a hard-to-fill void on the DVIRC Board.  We are grateful for his years of service to the DVIRC and to our regional manufacturing community.  Thank you Tom!  You will be truly missed.
Welcome, Scott Leonard
We are also pleased to welcome Scott Leonard to the Board of Directors.  Scott is the founder and president of ProMan Strategies, a Dayton, Ohio-based program management consulting firm dedicated to progressing advanced manufacturing capabilities in the U.S.  Scott founded the company in 2012, initially serving as strategic advisor to the Department of Defense program managers who established America Makes and the other Manufacturing USA Institutes, as well as serving as a Senior Business Analyst.  Scott managed multiple R&D project teams for IAP Research, Inc., a small company specialized in high-voltage pulsed power and electromagnetic technologies.
Scott has a B.S. degree from Carnegie Mellon University, an MBA from the University of Dayton, and received Project Management Professional Certification from the Project Management Institute.
The following have renewed their terms as DVIRC Board Directors:
Bernadine Hawes, Chair
James Visnic, Vice Chair
Nick Hackett
Kip Anthony
Maureen O'Connor
Robert Yablunsky
We look forward to a successful next chapter for DVIRC, led by a group of committed, passionate, and knowledgeable leaders from the manufacturing community!