Are you Ready for ISO 9001:2015?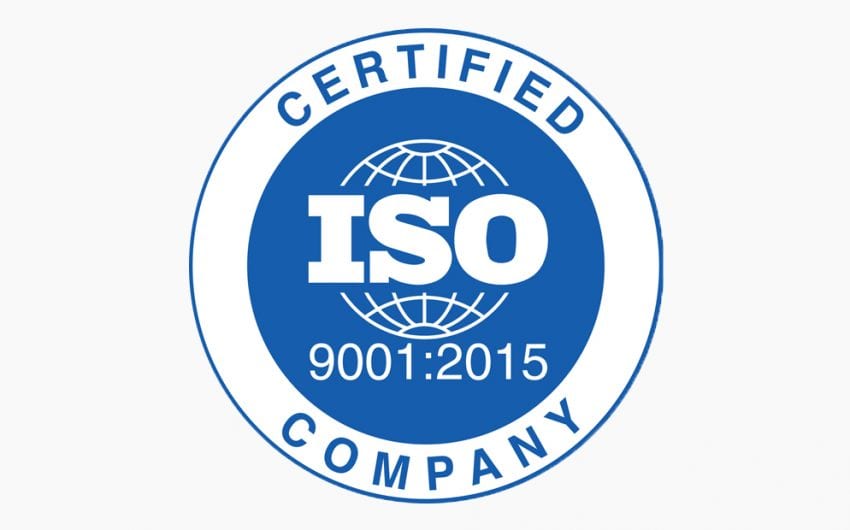 February 21, 2018
Guest Contributor: Marcus Gilchrist, DEKRA Business Assurance
All audits must be to the new version by March 15th
If you haven't yet made the transition to ISO 9001:2015, you're not the only one! Many businesses are still certified under the ISO 9001:2008 standard, but that standard will not be used for any audits as of March 15, 2018. Transitioning will take some work and preparation, so it's important to understand the new standard and the dates set in place for the transition.
We are here to give you key dates for the transition and answer some common questions businesses preparing to transition may have as we approach September 15, when all ISO 9001:2008 and ISO 14001:2004 certificates will become invalid.
When do I need to transition to ISO 9001:2015 or ISO 14001:2015?
DEKRA requires that you have a transition audit scheduled to occur no later than June 1, 2018 in order to allow sufficient time to address any nonconformities and for the certificate approval process to occur before the official, global deadline of September 2018. Other Certification Bodies may have earlier or later deadlines for scheduling, but the final deadline of September 15th applies to everyone.
What are the steps in the transition process?
First and foremost, get a copy of the standard. Depending on your current processes, you may or may not need to make changes to be in accordance with the new version(s). Second, implement your changes and review them. Third, schedule your transition audit. Earlier is generally better. Allow ample time to deal with any non-conformities and for the certificate to be issued before your old certificate is no longer valid.
What happens in September if I have not transitioned to the new version?
Certificates to ISO 9001:2008 or ISO 14001:2004 will cease to be valid on September 15, 2018, regardless of expiration date. This means there may be a lapse in your certification until you obtain your new 2015 certification.
Does the recent International Accreditation Forum (IAF) communiqué affect my audits?
Only if you have an audit scheduled after March 15, 2018 for ISO 9001:2008 or ISO 14001:2004. These audits will now have to be to the 2015 versions.
I have already upgraded my certification to the 2015 standard. Does this affect me?
No, this communiqué only affects those who have not transitioned as of March 2018.
What happens if I am not ready to transition to the 2015 version?
Beginning March 15, 2018, all audits must be conducted to the 2015 version, as decided by the IAF. You must have a transition audit scheduled to occur no later than June 1, 2018 and resolve any resulting nonconformities. All prior versions of the standard will no longer be valid as of September 14, 2018.
Will there be additional costs or onsite time?
Yes. If you have not already transitioned, we can incorporate the transition into your previously-scheduled surveillance or recertification audit. You should anticipate additional time and costs for the transition audit.
Who decided on the March deadline?
The IAF passed a resolution on October 30, 2017. The IAF manages the accreditation bodies that allow DEKRA to issue certifications that are globally valid.
What is different in the 2015 versions of these standards?
ISO standards are routinely updated to address the international consensus on these areas of management. The new versions of the ISO 9001 and ISO 14001 are aligned with Annex SL, making integration of multiple standards easier. The revised standards also put additional emphasis on risks and opportunities, context of the organization, and interested parties. There are several more changes for which you should prepare by reviewing the standard.
The sooner you begin, the better
To implement the changes efficiently and to avoid lost time, begin your preparations now if you have not already. Waiting to the last minute often results in scrambling to meet requirements rather than really getting the benefits that a quality management system should bring to your business.
If your organization is at risk of missing the deadline for the new standard, call us at 215-552-3800 or contact us today! DVIRC has helped hundreds of manufacturers through ISO transitions, certifications, and audits over the past 30 years. DVIRC can work with your organization to comply with applicable ISO standards and prepare for successful ISO transitions through consulting services and training programs.
About DEKRA
DEKRA is a global safety services firm helping businesses ensure safety and mitigate risk on the road, at work, and at home. DEKRA is an accredited certifying body for a variety of ISO standards and industry-specific standards such as ISO 9001, ISO 14001, ISO 20000, ISO 27001, ISO 50001, ISO45001, ISO 13485, AS 9100, TL 9000, and IATF 16949.