Ameriscend
Ameriscend Turns to DVIRC for Strategic Planning, Continuous Improvement Training and Coaching
Over $1.5 Million in New Sales
Cost Avoidance of Over $100,00
Strategic Investments of Over $750,000 Back Into the Business

Ameriscend, a packaging-focused family of companies consisting of HPT Pharma, Automotion Technologies, Elmark Packaging, and AmeriPak, sought to enhance their operations and drive Continuous Improvement within their business. They engaged with DVIRC (Delaware Valley Industrial Resource Center) for strategic planning and Continuous Improvement training and coaching services. The engagement aimed to address the challenges of integrating multiple acquired businesses and implement Lean practices for improved efficiency and growth.
Ameriscend has been a long-time client of DVIRC's and JM Hasson, President & CEO of Ameriscend, wanted to continue bettering his operations and upskilling his workforce, saying "I'm a big believer in lifelong learning. Investing in people's training is just something that we want to do, and I think it's good for them and the business." So Amersicend decided to partner with DVIRC for Strategic Planning and Lean work.
DVIRC provided Ameriscend with a comprehensive engagement, supporting strategic planning and combining Lean training with hands-on execution of improvement initiatives. DVIRC Strategic Partner, Don Smullen, supported Ameriscend with its strategy work. DVIRC Lean Consultant Nico de Sousa, along with Ameriscend's Vice President of Operations, spearheaded the Continuous Improvement, engagement, forming cross-functional teams in engineering, manufacturing, and assembly areas. The teams identified and worked on over 190 improvement opportunities within the business, aiming to leverage best practices and enhance overall operations.
This cross-functional approach has been hugely beneficial. As Mr. Hasson puts it, "We can take best practices from one area and deploy them in another area. We pick up the benefit of learning and enhance the overall operation." This not only enhanced the overall operation but also brought people together and fostered a greater appreciation for each other's roles and challenges.
The engagement encompassed training programs, strategic planning, workforce development initiatives, and participation in networking groups facilitated by DVIRC. Ameriscend also participated in DVIRC's open enrollment courses, both on-site and off-site, to provide supervisor and management training and upskilling opportunities to their employees. This comprehensive approach aimed to foster a Continuous Improvement culture within the organization.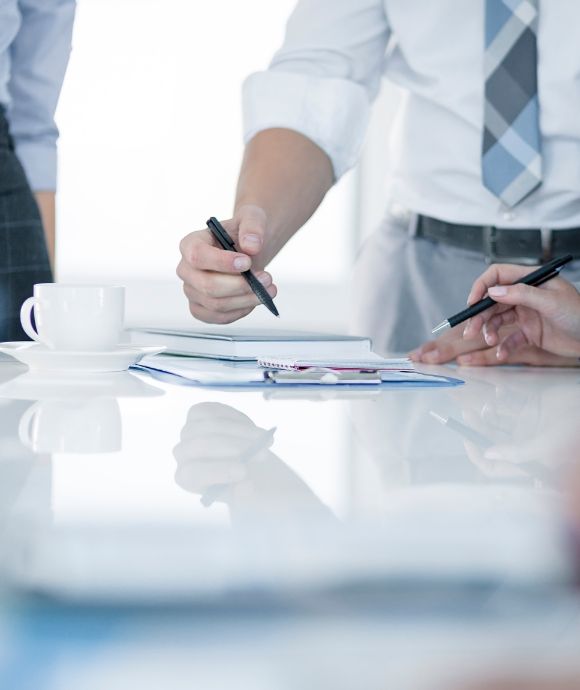 We can take best practices from one area and deploy them in another area. We pick up the benefit of learning and enhance the overall operation.
JM Hasson, President, Ameriscend
The collaboration between Ameriscend and DVIRC resulted in significant improvements and tangible outcomes for the company. The following results were achieved: 
New Sales: Ameriscend experienced an increase of over $1.5 million in new sales, reflecting the positive impact of the implemented improvements on their business growth.

 

New Jobs: As a result of business growth, Ameriscend created four new jobs within their organization, contributing to local employment opportunities.

 
Cost Avoidance: Through the identification and implementation of improvement opportunities, Ameriscend achieved significant cost avoidance of over $100,000 optimizing their resources and minimizing unnecessary expenses.

 

Investment: Due to their savings, over the past several years Ameriscend was able to make strategic investments in excess of $750,000 in various areas to support their improvement initiatives, including:

 
Training & Workforce: The company invested in training programs to upskill their employees and develop a knowledgeable workforce.

 

Plant & Equipment: Ameriscend made significant investments to upgrade and enhance their manufacturing facilities and equipment.

 

IT & Infrastructure: Ameriscend invested towards improving their IT infrastructure to support operational efficiency and digital transformation.

 
According to JM Hasson, the engagement with DVIRC and the Continuous Improvement efforts had a profound impact on their business. He highlighted the benefits of the long-term engagement, stating that it allowed the DVIRC Lean consultant, Nico de Sousa, to understand their business and establish rapport with the employees. This deep understanding and relationship facilitated effective change management and eliminated defensiveness among the staff. 
JM Hasson also praised Nico de Sousa's approach, emphasizing his relatable experience and style that resonated positively with the employees, saying "Nico understood our business and our people, and as a result, has been more effective in helping us drive change."  
Overall, Ameriscend recognized the significance of driving a process-driven business and the need for repeatable processes in the face of workforce volatility. The engagement with DVIRC enabled Ameriscend to develop a Continuous Improvement culture, define their strategy, enhance their operations, and navigate challenges in a rapidly changing business landscape. 
More Success Stories
Ameriscend Turns to DVIRC for Strategic Planning, Continuous Improvement Training and Coaching
Global Coffee Roaster LavAzza Retains DVIRC to Support Continuous Improvement Culture
Beverage Icon Liberty Coca-Cola Retains DVIRC Six Sigma Experts Resulting in $1.4MM in Initial Cost Savings