LavAzza
Global Coffee Roaster LavAzza Retains DVIRC to Support Continuous Improvement Culture
Developed Cross-Functional Teams in Lean and Six Sigma Training
Generating $500,000 in Annual Savings

The Solution
Lavazza is a family-owned Italian coffee manufacturer founded in Turin, Italy in 1895. The Lavazza North America Inc. facility located in West Chester, Pennsylvania traditionally produced coffee, tea, and cocoa in single-serve packages that are used in conjunction with their Flavia beverage machines. Recently, the company integrated several new packaging lines into the business that produce whole bean and ground coffee for retail, e-commerce, and food service distribution.
The organization is driven to provide outstanding product quality and value to its customers. With over 23 production lines and approximately 150 people, they have provided solutions that exceed customers' expectations. These capabilities and services have led the organization to profitable growth and expansion.
In 2019, Lavazza U.S. decided to invest in building the foundation for a Continuous Improvement culture. They wanted to engage and empower employees by developing their skills to identify waste in their processes, and how to address and drive waste out of their processes through Lean Continuous Improvement (CI) training. A member of the planning team worked with DVIRC at a previous employer and recommended their unique "applied learning" workforce development CI service.
Watch how DVIRC built a culture of Continuous Improvement at LavAzza
Lavazza engaged DVIRC to provide Lean Principles Training to approximately 90 associates as a foundational element to teach Lean CI basics with a focus on product flow.  
This was followed by DVIRC's applied learning – a project-based Lean Certification program that incorporated members of the Quality and R&D Teams along with a select group that emerged from the original 90 identified as change agents. This team developed process improvement plans and presented their ideas to the Lavazza leadership team in a "shark tank" style pitch event. 
The associates with the most promising pitches (15 in total), were sent through a project-based Lean Level One Certification program where, with the guidance of DVIRC, they focused on soft-dollar savings and eliminating waste from processes.  
During COVID they transitioned from in-person to a highly effective and successful virtual delivery model. 
One process improvement that came out of Lean Level One was reducing downtime. Lavazza uses a machine that requires manual tag entry when stopped and requires associates to navigate through 7 different windows to find the right tag. This process typically took about a minute, however, using Lean techniques, the team was able to reduce the delay to 3 windows and approximately 15 seconds.  
Leadership viewed workforce development and outcomes as extremely valuable and supported expanding training to all departments throughout the enterprise. "Helping local manufacturers is what DVIRC does," says Industrial Engineering Manager David Augustin. "They've been a valuable resource for us to spark our Continuous Improvement journey. Their expertise and flexibility allow them to create tailored content to meet the exact needs of our group here at Lavazza."  
In 2022 Lavazza decided to take its development to another level with Six Sigma Green Belt certification – quantifying waste and improvements further. Lavazza sent a cross-functional team of Engineers, Demand / Sales, Procurement, Quality, and R&D associates through DVIRC's project-based Six Sigma Green Belt program. 
The cross-functional team identified several cost-savings opportunities. In one example, the team conducted a Value Stream Map and identified that their Destoner, which was used to identify and reject improper coffee bean products, only operated at one setting and was causing excess scrap. By tuning the destoner and adding an offline destoner to recirculate rejected bags back into the process, the team was able to reduce scrap by 0.8%, accounting for cost savings of $138,000 per year.  
Another project focused on sales and distribution. Lavazza operates two large distribution warehouses – one on the east coast, and one on the west coast. Upon analysis, inventories were not appropriated correctly. The east coast was fulfilling over 50% of west coast demand costing both time and money. Forecasts were adjusted for the appropriate split, reducing costs by $350,000 per year in transportation costs while reducing product delivery from 3.5 days to 2 days to meet customer demand and improve cash flow. 
These projects were presented to the President and CEO of North America. "Associates really enjoyed improving their work – problems were solved that effected their daily responsibilities", noted Davide Riboni, President and CEO of Lavazza Group. "We appreciated that small changes equal big impacts." 
The next phase is to stand up a Lavazza CI team of associates from throughout the organization who will be involved in key decision-making and organization-wide process enhancements.  
In 2023 DVIRC will deliver Lean Tools & Essentials training to an expanded group of 20 including Supervisors, Office Staff, and Sales Associates.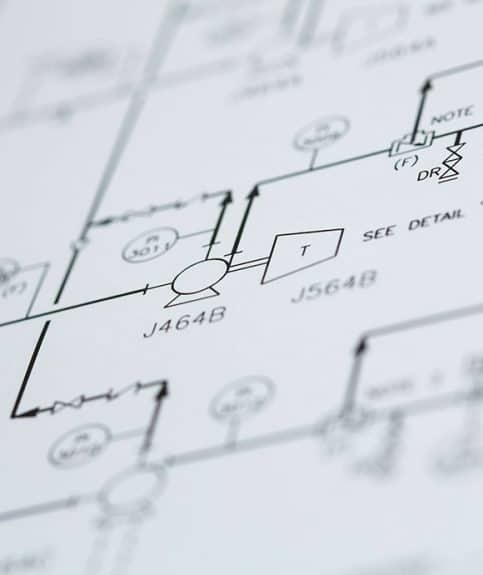 Having a partner like DVIRC to help us through our Continuous Improvement journey and share best practices has been incredibly valuable to our company.
David Augustin, Industrial Engineering Manager, LavAzza North America
90 Associates completed Lean Principles Training

 

15 Associates were certified in Lean Level One

 

13 Associates were certified in Six Sigma Green Belt

 

Reduced rejected products by 0.8% totaling $138,000 per year in cost savings per year

 

Re-appropriated inventory to save $350,000 per year in transportation and product delivery

 
More Success Stories
Ameriscend Turns to DVIRC for Strategic Planning, Continuous Improvement Training and Coaching
Global Coffee Roaster LavAzza Retains DVIRC to Support Continuous Improvement Culture
Beverage Icon Liberty Coca-Cola Retains DVIRC Six Sigma Experts Resulting in $1.4MM in Initial Cost Savings