Strengthening the Supply Chain: DVIRC's Supplier Scouting Expertise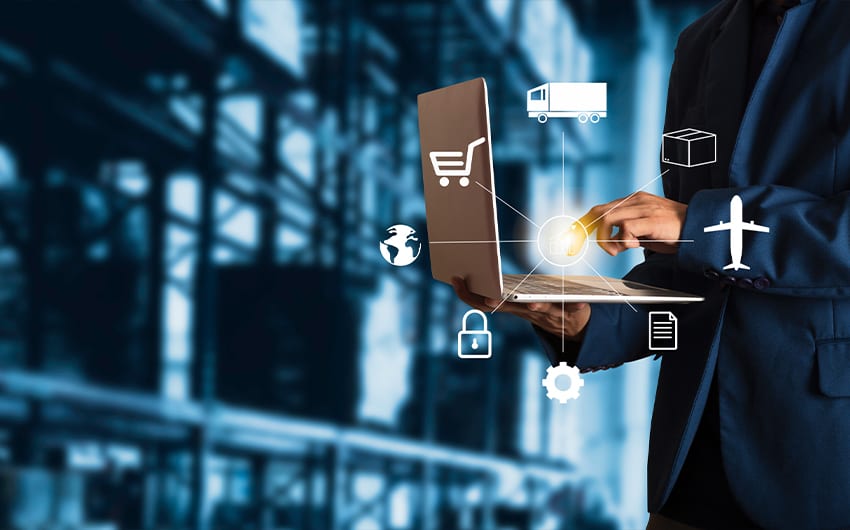 March 26, 2020
The Reality
In this time of unprecedented disruption, uncertainty, and change, all of us—businesses, individuals, and markets alike—seek a sense of stability.  Many of the processes and relationships we've come to rely on seem shaky at best.
The range of government and individual responses, including travel limitations, mandatory closures, and dramatic spending reductions are already driving a global economic impact that may take longer to undo than anyone can anticipate.
The problem is not limited to international trade, either.  Global maritime shipping volumes have fallen, and air freight has seen decreased capacity and price spikes due to reduced passenger aircraft capacity, but land transport has slowed locally as well. This is due in part to inbound and outbound volume reductions and labor shortages, and this slowdown is expected to ripple globally in the next weeks and months.
Even in parts of the world returning to some sense of business-as-usual, there are indications that the road ahead will be a long one. McKinsey and Company reported recently that the restart seems to be underway in China, and especially among larger companies, industrial activity is likely to return in the coming few weeks. But with labor shortages and movement of goods slow to rebound, the supply chains we have built so carefully over the past few decades remain in jeopardy.
In the face of these ongoing disruptions, DVIRC is helping manufacturers find opportunities to rebuild and renew their supply chains to be stronger and more resilient.
The Response
The strength of these new supply chains will be built on the insights we gain and improvements we make in response to the unfolding Coronavirus pandemic.
"Companies are looking for redundancy," says Sylvia Wower, DVIRC's Director of Market and Economic Research.  "There will be areas of their supply chain that remain intact, but manufacturers are also seeing an urgent need to make sure they anticipate potential failure points."
In many cases, that means forming partnerships that can help strengthen key links in the supply chain.  Whether it's assessing supplier certifications, finding alignment between manufacturer needs and supplier capabilities, or confirming the ability to meet volume nuances, DVIRC has years of experience providing supplier scouting services for commercial and military companies alike.
"DVIRC has executed dozens of primary and secondary research projects related to helping small and medium-sized manufacturers identify key suppliers and meet critical supply chain needs," says Chris Scafario, Vice President of Consulting Operations.
Successful supplier scouting efforts, Scafario says, work best when they connect the capabilities, capacities, and business interests of U.S. manufacturers with the needs and business opportunities of various manufacturing supply chains.  "Our history of working closely with companies on both sides of that equation means we are uniquely qualified to make connections between the two."
Innovative New Tools
Building from exactly those qualifications, DVIRC is constructing a cloud-based platform to address the number of urgent supply chain inquires related to Southeastern Pennsylvania's medical and life sciences professionals.
Using an online tool called Basecamp, the DVIRC team is creating a portal for individuals to access specific files related to each vital component or area of need in the region's supply chain.
Once launched, this portal will enable users to upload need requests and search for potential supplier links. As it grows, it could evolve to offer product specs, bills of materials, compliance standards, and more.
"Our goal is to provide clear, unobstructed, real-time access for any stakeholder in need," Scafario says.
As soon as the portal comes online, DVIRC will share login and navigation instructions to help manufacturers around the region navigate its contents.  We will also offer weekly webinars to highlight fresh content and new insights, and the portal will feature a "campfire messaging" area for group chats among stakeholders.
In the meantime, DVIRC's experts are willing and able to help small and midsized manufacturers struggling with supply issues.
To learn more, schedule a complimentary consultation with a DVIRC supply chain expert, or receive updates on the portal development, contact us today.