So Your Manufacturing Day Inspired Students…How Do You Keep the Momentum Going?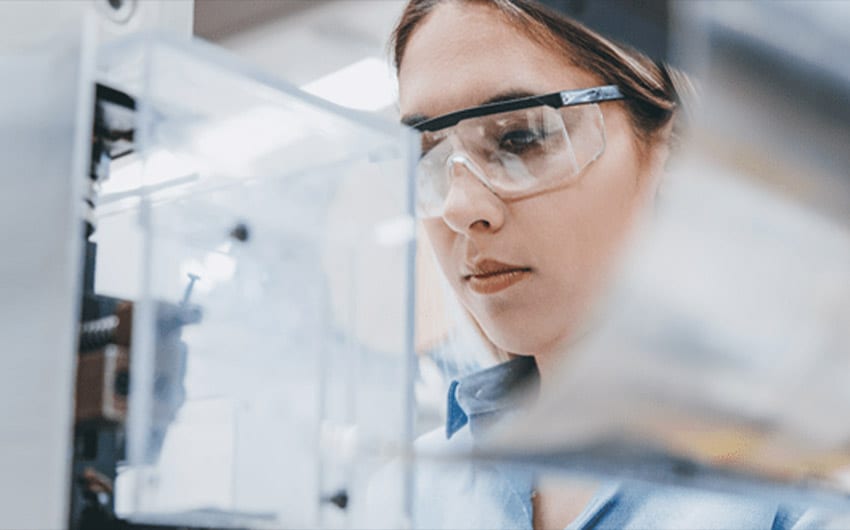 January 24, 2020
Author: Mary Ann Pacelli
Last year's Manufacturing Day (MFG Day) was an enormous success for U.S. manufacturers looking to engage the next generation of manufacturers. But how can you ensure the spark you kindled in the next generation finds fuel? Now more than ever, it's critical to inform students and potential young manufacturers about the numerous career opportunities available in today's Industry 4.0 world.
Fortunately, there are many ways to inspire potential young manufacturers. Here are a few ideas.
Making & Keeping the Manufacturing Connection
One of the key reasons MFG Day is such a success is that it gives students the chance to experience hands-on learning in a way they may never in school. According to a recent IndustryWeek article, 64% of high school students choose their career based on their interests and experiences. This means students need to see your manufacturing equipment and observe your processes in action.
Once you've ignited a passion for manufacturing in the next generation, you can keep the momentum going by partnering with educational institutions in your area to plan ongoing plant tours for students. Try reaching out to area high schools, community colleges, and/or trade schools to encourage students to visit your facility — not just for MFG Day.
Just as you did for MFG Day, plan your events for student visitors by focusing on the key stages it takes to progress a product through your shop. Questions to ask yourself before your next event may include:
What places in your plant offer a "big picture" of your production process and highlight the work of your people and machinery?
Where will visitors get the best view of your operations? Can they hear you in those areas?
Which employees at your shop are the most enthusiastic about their work and can quickly explain what they do and why it's important?
Most importantly, make sure someone at your company is available for questions from the students and faculty after the visit is over. Consider assigning one person to field such inquiries.
If you want to deepen your engagement with area students and schools even further, it may be time to consider internships so that particularly motivated students can continue to experience manufacturing first hand.
Changing Industry Misperceptions with the Manufacturing Institute
At its core, the Manufacturing Institute is dedicated to bringing more men and women into modern manufacturing and improving the perception of the industry to engage today's youth in tomorrow's modern manufacturing careers. To help achieve this mission, the Institute has many programs, initiatives and partnerships to introduce students to careers in modern manufacturing. Visit www.TheManufacturingInstitute.org for more information.
Generating Hands-on Excitement & Opportunities with FMA
The Fabricators & Manufacturers Association (FMA), the founding partner for MFG Day, has taken a hands-on approach to encouraging budding manufacturers in high schools and community colleges via its non-profit, Nuts, Bolts & Thingamajigs® (NBT). NBT sponsors over 100 summer camps at manufacturing facilities across the country, providing students with hands-on learning and skill-development that will prepare them to pursue manufacturing career opportunities.
Through NBT, students ranging in age from 12 to 16 participate in camp activities such as:
Designing products with CAD
Operating machinery under close supervision
Discovering future manufacturing career opportunities via a safe, hands-on learning environment
NBT also awards scholarships to students enrolled in manufacturing certification and degree programs. Qualified candidates can receive up to $3,500 to pursue degrees that will lead to manufacturing careers. Over $1 million in scholarships have been awarded to students across the country, many of whom are now pursuing manufacturing careers at community colleges and technical schools across the U.S.
Engaging the Next Generation with the MEP National NetworkTM
In all 50 states and Puerto Rico, the MEP National Network is fanning the flames to keep the MFG Day excitement going, through education, career development and industry awareness campaigns.  MEP Centers coordinate and facilitate workforce pipeline initiatives such as college internships, scholarships, a program connecting teachers with manufacturers and a robotics competition involving partnerships between high schools and manufacturers.
For example, the University of Tennessee Center for Industrial Services (UT CIS), the Tennessee MEP Center, recently featured work from students in a variety of engineering and manufacturing-focused programs at the Tickle College of Engineering at UT Knoxville.
This 2019 Engineering Senior Design Showcase included high-tech projects such as:
Large-Scale Additive Manufacturing – Department of Mechanical, Aerospace and Biomedical Engineering (MABE) students were challenged to design and build an "out of plane" printer to reduce tooling processing times and application costs.
Industrial Robotics Design – Two student teams successfully created robotic systems to improve throughput and safety at Accu-Router, a custom computer numerical control (CNC) machine fabricator.
Inventory Management Innovation – Students and staff at the UT Department of Industrial & Systems Engineering collaborated to develop a new inventory replenishment system for T&T, a local biomedical startup company.
Another creative example is the Pennsylvania MEP's What's So Cool About Manufacturing student video contest.  The contest pairs teams of middle school students with manufacturers in their community in order to create a video about that manufacturer. The video serves to showcase what the manufacturer produces, how they make their products and why the company is a great place to work.  All of the videos are then added to the What's So Cool website for three days of online viewing and voting by the public. The video with the most votes receives the Viewers' Choice Award. Additionally, a panel of judges determine the best videos in a variety of other categories. At the end of the voting and review period, students, parents, educators, manufacturing leaders, community sponsors, local legislators and project partners gather for an award ceremony to announce and acknowledge winning teams.
Meanwhile, Ohio MEP offers educational and learning opportunities to encourage students to pursue careers in manufacturing. They've launched a Student Food Industry Credentials program through the Center for Innovative Food Technology (CIFT), part of Ohio MEP, that lets students earn two highly sought-after certifications for careers in agriculture, food science, bioresearch and food manufacturing.
To obtain the CIFT Food Industry Associate credential, students must complete 100 hours of hands-on food industry experience and 120 hours of educational training. The CIFT Food Industry Specialist credential requires 500 hours of hands-on experience and 480 hours of training.
These certifications will help feed the workforce pipeline with young, qualified candidates who are eligible to apply for jobs at the nearly 1,000 food and beverage companies across the state.
Of course credentials alone don't guarantee a career in the food industry or any other manufacturing sector. FloridaMakes, the Florida MEP Center, and its state partner agencies are using $500,000 in grant funding to advance manufacturing technologies for commercialization.
FloridaMakes has joined forces with the Florida High Tech Corridor Council, the University of Central Florida, the University of South Florida, and the University of Florida to expand the technical capabilities  of the University for the state's growing high-tech manufacturing industry in 23 counties.
This funding will help:
Expand access to manufacturing technology research
Enable manufacturers in Florida to stay competitive
Ensure the state can sustain a high-wage manufacturing economy
In turn, the funding plants the seed for new manufacturing career opportunities sought by students and other job candidates interested in more high-tech manufacturing positions.
These are just some of the programs MEP Centers have in place to educate students around the idea of manufacturing careers. To find out what's happening in your state — and to discuss ideas you have for engaging students with your company — connect with your local MEP Center.
About the Author:
Mary Ann Pacelli is NIST MEP's Workforce Development Manager. Her work includes advocating for manufacturing workforce priorities with related federal agencies and providing technical support to the…