Report: The State of Urban Manufacturing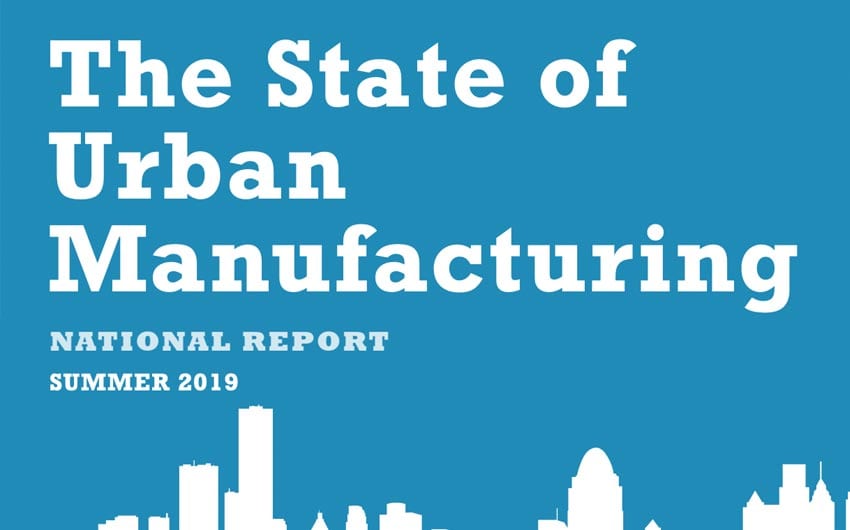 August 20, 2019
Emerging small-scale manufacturers and the role they play in their local economies
A few years ago, The Urban Manufacturing Alliance set out to get a better idea of what kind of new, small-scale innovations were being "locally made"in six cities (Baltimore, Cincinnati, Detroit, Milwaukee, Philadelphia, and Portland, Ore.) across the country.  A snapshot of what they found out about Philadelphia's ecosystem was published in November 2017.  Recently, the Alliance released its National Report, which offers a unique view of the new kinds of "making-of-things" going on across the country.  The goal was to increase the collective understanding of what the small-batch manufacturing sector looks like in cities, who its entrepreneurs and employees are, and what can be done to help these firms thrive and grow into larger employers that build wealth in their communities.
As an organization that has been working with the regional manufacturing community for the past 30 years, DVIRC has been fortunate to learn about and connect with this population (often referred to as "designers" or "makers,") in Philadelphia recently.
Given the concentration of academic institutions in the region, we were not surprised to find a series of robust communities with extremely talented and creative people making new things of all sorts for many niche markets. And we learned that most of these small businesses and makers are interested in growing to scale, and are looking to partner or find an appropriate space to support production.
The challenges facing these Philadelphia entrepreneurs are similar to the ones facing small firms everywhere: getting new customers, finding working capital, attracting talent, and making connections.  The recommendations in both reports are sound, not hard to put into place, and can be summarized by saying we can all do a better job of sharing what we know, making connections, and learning more about these communities and their place and interest in the manufacturing ecosystem.
The groundbreaking "design" and "maker" communities in Philadelphia are borne of the city's rich history of valuable innovations and as one of the world's industrial centers. Now, with a greater understanding of Philadelphia's manufacturing landscape, several opportunities have emerge dthat can bolster urban manufacturing in Philadelphia and support the industry's growth:
Nurture the Ecosystem of Small Manufacturers
Improve Communication Regarding Available Programs and Services
Increase Access to Capital
Support the Expansion and Rebranding of Career and Technical Education
Conduct Further Research