DVIRC, PA Industrial Resource Centers, Drive State Manufacturing Economy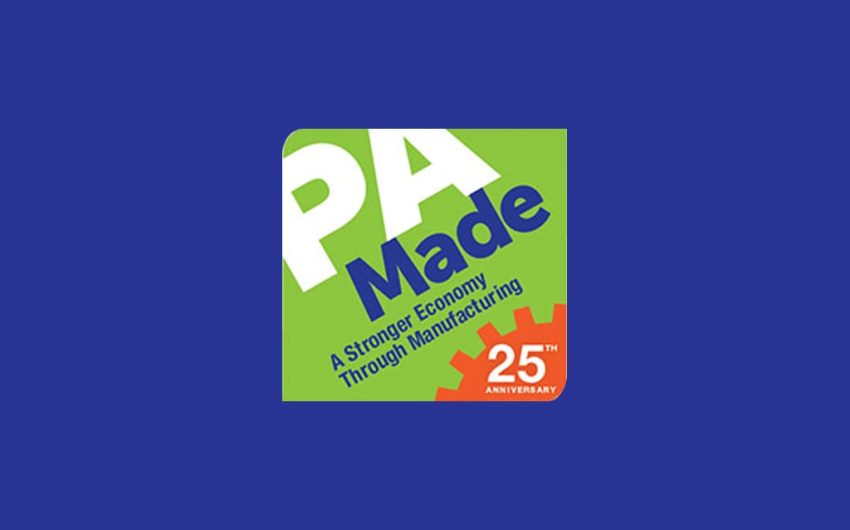 July 10, 2019
2018 PA Manufacturing Scorecard results illustrate strong manufacturing performance.
Recent published findings from the 2018 PA Manufacturing Scorecard prove that Pennsylvania's manufacturing industry's economy is strong and growing, performing better in some areas than national trends. The Scorecard, prepared by the Pittsburgh Regional Alliance, is an analysis of the manufacturing sector for the Commonwealth of Pennsylvania compared to other states as well as the nation as a whole.
It indicates that Pennsylvania is the 8th largest manufacturing state in the country based on gross domestic product (GDP). In 2017, PA manufacturers generated more than $88 billion in GDP. However, while Pennsylvania ranks 8th in the nation among states' contribution to GDP, it is competing with much larger, more populated states, such as California and Texas that typically hold the #1 and #2 ranking. Pennsylvania is also keeping up with neighboring states, including Ohio, Illinois, and Indiana, and yet is outpacing New York.
These findings also underscore the work of Pennsylvania's Industrial Resource Centers (IRCs), seven nonprofits located throughout Pennsylvania (of which DVIRC is a part), that support small to mid-sized manufacturers that make up more than 92% of the state's manufacturing base. In fiscal year 2017-2018 alone, IRC clients achieved increased sales that generated $185 million in increased demand for Pennsylvania manufactured products and services. During this same timeframe, IRCs also helped to create and retain more than 5,100 jobs.
In recent years, Pennsylvania has outperformed the nation's manufacturing GDP growth, marking a 10.3% increase to the U.S.'s 9.4% between 2013 and 2017 and 5.0% to 4.5% between 2016 and 2017.
"The data indicate that Pennsylvania is well positioned as it competes with other neighboring states and those that are historically identified as part of the 'Industrial Heartland' states for their sustained economic reliance on manufacturing," said Jim Futrell, Jr., CCR, Vice President – Market Research & Analysis of the Allegheny Conference on Community Development. Futrell, on behalf of the IRC Network, conducted the analysis for the 2018 PA Manufacturing Scorecard from economic reports from the U.S. Bureau of Economic Analysis, the U.S. Bureau of Labor Statistics, and the U.S. Department of Commerce. "It also demonstrates that the manufacturing industry within Pennsylvania remains a vital and dominant economic sector, disproving the broad misconception that manufacturing is dead in Pennsylvania, as well as the U.S. For Pennsylvania manufacturers, the benefit of having access to the extensive resources and business expertise of a central conveying organization like the IRC Network is invaluable."
In regard to the 2018 PA Manufacturing Scorecard results on employment and wages, Pennsylvania has 14,414 manufacturing establishments with more than 561,700 manufacturing employees, ranking the state as the 6th largest employment base for manufacturing among all 50 states. Moreover, these manufacturing employees also account for almost 10% of the total state workforce. 
The leading Pennsylvania manufacturing industries in 2017 contributing to the total manufacturing employment in the state were fabricated metal product manufacturing with 80,125 employees (14.3%), food manufacturing with 71,622 (12.7%), machinery manufacturing with 43,628 (7.8%), and chemical manufacturing with 40,165 (7.2%). Rounding out the top 5 is primary metal manufacturing with 34,938 employees (6.2%), a figure that is more than double the national average. Additionally, the annual wage of a manufacturing employee in Pennsylvania in 2017 grew by 2.2% to $61,111, which is 13.2% higher than the average Pennsylvania wage of $54,000.
From business opportunities and innovations to process improvement and workforce development and training, there's little Pennsylvania's IRCs such as DVIRC can't do to support Pennsylvania manufacturers' needs for growth.
The IRC Network is a part of the Manufacturing Extension Partnership (MEP), a public-private partnership with Centers in all 50 states and Puerto Rico dedicated to serving small and medium-sized manufacturers. A recent study by the W.E. Upjohn Institute for Employment Research titled "The National-Level Economic Impact of the Manufacturing Extension Partnership (MEP): Estimates For Fiscal Year 2018" found the National Institute of Standards and Technology's (NIST) Hollings Manufacturing Extension Partnership (MEP) Program, which generates a substantial economic and financial return of nearly 14.4:1 for the $140 million invested in FY 2018 by the federal government. The study also finds that total employment in the U.S. was nearly 238,000 higher because of MEP Center projects.
For more information on the 2018 PA Manufacturing Scorecard, visit pamade.org/manufacturing-reports/. For more information on how DVIRC can help small and mid-sized manufacturers like you improve your processes and margins to stay competitive, contact us here.