DVIRC Manufacturing Summit Convenes Regional Leaders to Address Workforce Challenges, the Future of Manufacturing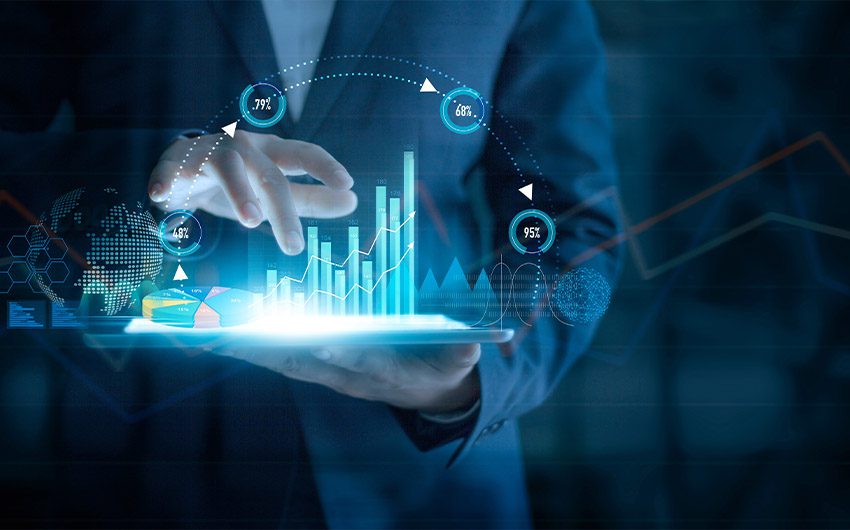 October 26, 2021
On October 7, the Delaware Valley Industrial Resource Center convened manufacturers from throughout the region for its Ninth Annual Greater Philadelphia Manufacturing Summit. The goal of the event, as part of National Manufacturing Day,  was to bring together diverse members of the manufacturing ecosystem and provide them with a chance to step out of the day-to-day business whirlwind, learn best practices, and celebrate the manufacturing community. For those who missed the event, recordings of the Summit speakers can be found here.
This year's theme was "Workforce, Economy, and the Future of Manufacturing," during which attendees heard from one the nation's top economists, learned about essential programs to enhance the region's manufacturing workforce, uncovered research and feedback from manufacturing leaders on workforce challenges and needs, and discussed best practices to optimize their workforce.
DVIRC President and CEO, Barry Miller, opened the event by providing a vision for the future of manufacturing in Greater Philadelphia. Miller captured DVIRC's core mission, which is to make our region an internationally-recognized leader in manufacturing competitiveness. Miller suggested that this can be achieved by having manufacturers become "employers of choice," ensuring Continuous Improvement/Lean are core principles throughout the business, developing new supply chain practices, and investing in business growth efforts.
The event featured keynote speaker, Brian Beaulieu, CEO & Principal of ITR Economics, who provided business intelligence and advice on the U.S., global, and Pennsylvania economies. Beaulieu explored future opportunities and risks in terms of government initiatives, consumer trends, market opportunities, labor issues, and production costs. He also discussed business responses, tactics, and strategies given the projected changes in the economy.
Beaulieu forecasted an economic ascent, which will slow down into 2022 and early 2023. "It's not a bad thing," he said. "The demand pull is going to be there, but at a slower rate of excitement." He expects interest rates to fluctuate a little, but in general, to stay extremely low. He also anticipates increased government spending as well as increased taxes.
"The more you can be creative and find new ways of thinking to supply your inputs, whatever they may be, the better off you're going to be," said Beaulieu. From a supply chain standpoint, Beaulieu suggested that there's no immediate fix to the issue. "It will just take time," he said, predicting that the whole world will experience a slowdown, which will give supply chains time to catch up.
Another highlight of the virtual Summit was a panel discussion with manufacturing leaders, including Heidi McKenna, President of The Fredericks Company, Michael Luber, Vice President of Business Transformation & Operational Excellence at Liberty Coca-Cola Beverages, and David Riccio, Human Resources Director at New Hudson Facades. These experienced executives shared ways they have differentiated their companies in a tight labor market.
Joel Simon, Vice President of Workforce Strategies at Emsi Burning Glass, took participants through findings of a study DVIRC recently commissioned to support regional manufacturers and their current and future workforce. The study delves deeply into current and projected need for manufacturing workers, the skills that they require, and how the region's current talent/workforce ecosystem is – and is not – positioned to address those worker and skills needs.