Detecting Abnormal Cyber Behavior Before a Cyberattack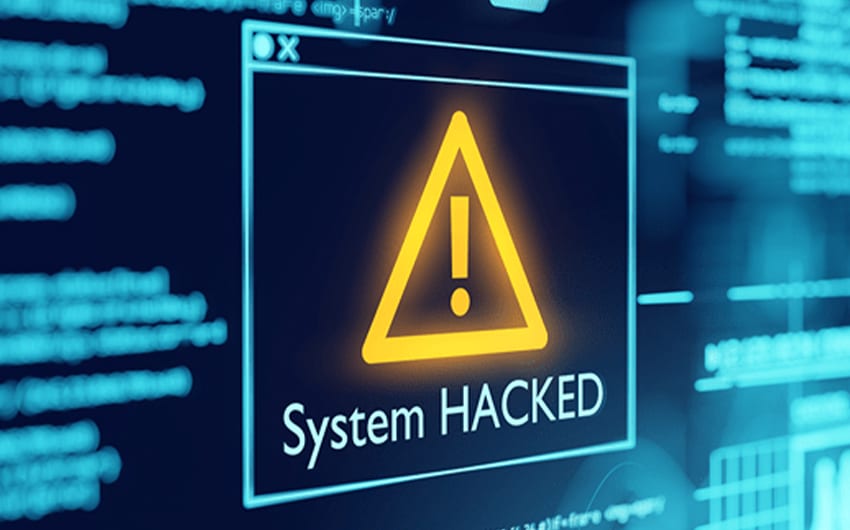 March 8, 2021
The promise of advanced manufacturing technologies — also known as smart factories or Industry 4.0 — is that by networking our machines, computers, sensors and systems, we will (among other things) enable automation, improve safety and ultimately become more productive and efficient. And there is no doubt that manufacturing has already benefited from that transformation.
Connecting all of these sensors and devices to our industrial control systems (ICS), and the increase in remote work and monitoring, results in manufacturing networks with greater vulnerabilities to cyberattack. This is an increasingly challenging dynamic as manufacturers sort out how to adopt commercial information technology (IT) standards that are compatible with their operational technology (OT) standards.
New Standards-Based Capabilities Will Help Manufacturers
NIST's National Cybersecurity Center of Excellence (NCCoE), in conjunction with NIST's Engineering Laboratory, recently released a report that demonstrated a set of behavioral anomaly detection (BAD) capabilities to support cybersecurity in manufacturing organizations. The use of these capabilities enables manufacturers to detect anomalous conditions in their operating environments to mitigate malware attacks and other threats to the integrity of critical operational data.
In other words, manufacturers will be able to continuously monitor systems in real-time or near real-time for evidence of compromise. The development of standards-based cyber controls is an important aspect of security requirements of manufacturers.
How BAD Monitoring Translates to Early Detection of Cyber Threats
Behavioral anomaly detection involves the continuous monitoring of systems for unusual events or trends. The monitor looks in real time for evidence of compromise, rather than for the cyberattack itself. Early detection of potential cybersecurity incidents is key to helping reduce the impact of these incidents for manufacturers. Cyber breaches are typically detected after the attack.
BAD tools are implemented in ICS and OT environments and could be monitored by a human control interface, which many manufacturers use to monitor their operations. The operator would be able to see network traffic and be alerted to the addition of any authorized or unauthorized device or connection.
For example, the system would know what communications are authorized with a programmable logic controller (PLC), so any new contact would generate an alert. Likewise, any abnormal talking between connected machines, modifications in human-machine interface (HMI) logic or other anomalies would be noted.
The BAD solution is a relatively inexpensive modular approach and an efficient way to detect anomalies, however BAD alerts are passive in nature and would not necessarily take remedial actions such as shutting down the production process.
Manufacturers Remain a Target for Cyberattacks
According to the U.S. Department of Homeland Security, manufacturing was the most targeted industry for infrastructure attacks in 2015, and small and medium-sized manufacturers (SMMs) continue to be prime cyber targets.
There is greater demand for cybersecurity because of manufacturers' growing dependence on technology and data as drivers of productivity and efficiency. SMMs traditionally have been challenged in how to manage cybersecurity concerns for a variety of reasons:
The manufacturing technology mix includes IT (networks and business-side software such as email, finance and ERPs) and OT (operational technology, such as machines and control systems).
Cyber competes with many other areas in terms of funding, awareness and education.
It's difficult to dedicate specialty resources for in-house staffing.
Cybersecurity has not been a priority in the OT build, which means as IT and OT are connected, the vulnerabilities of legacy systems become potential liabilities to the whole network.
What's next from NIST Labs and NCCoE for Cybersecurity
The work to develop the BAD capability used 16 test cases, or classifications. Some were simple alerts to an event, such as password and authentication failures, and others involved some level of analytics, such as notification of unauthorized software installations and an alert of denial of service.
The next joint project from NIST's NCCoE and Engineering Laboratory, Protecting Information and System Integrity in Industrial Control System Environments, takes a more comprehensive approach to protection from data integrity hacks. These capabilities include:
Security incident and event monitoring;
Application allowlisting;
Malware detection and mitigation;
Change control management;
User authentication and authorization;
Access control least privilege; and
File-integrity checking mechanisms
Nine manufacturing vendors and integrators have signed cooperative research and development agreements (CRADA) with the NCCoE to help develop the capability.
Contact Your Local MEP Center For Expert Cybersecurity Advice
Cybersecurity experts working in the manufacturing sector see education as a key to SMM adoption. More SMMs are looking at cyber consultations in a similar manner to how they might seek expertise for finance or insurance.
If you are not sure where to start with cybersecurity for your manufacturing firm, check out this assessment tool and NIST's Cybersecurity Framework. You also can browse the NIST MEP collection of cybersecurity resources for manufacturers.
For particular needs, the most expedient route to find proper guidance is to contact DVIRC.
Original Source: https://www.nist.gov/blogs/manufacturing-innovation-blog/detecting-abnormal-cyber-behavior-cyberattack