8th Annual Manufacturing Summit Tops Highest Attendance in Event History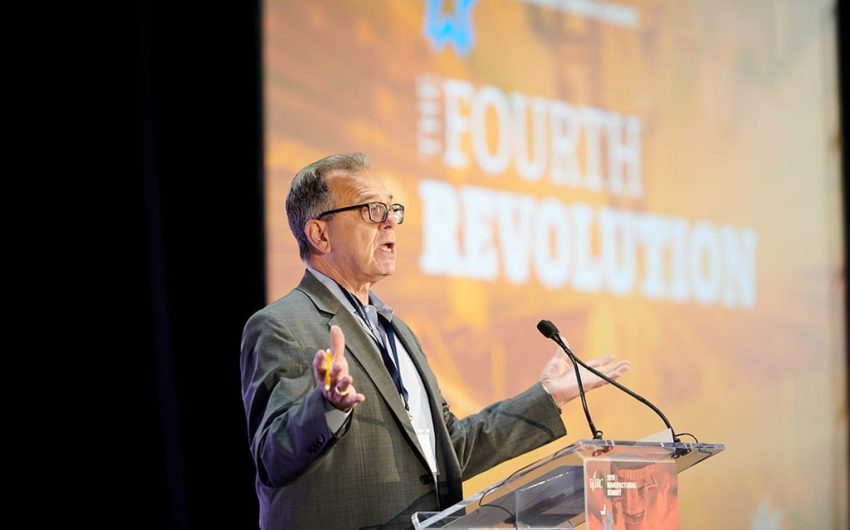 November 20, 2019
On October 17, 2019, more than 600 manufacturers, students, makers and designers, technology companies, and industry leaders convened at the Greater Philadelphia Expo Center to celebrate the region's manufacturing community. The Manufacturing Summit, hosted by DVIRC, is the only event of its kind that brings together the entire manufacturing ecosystem for a day of inspiration and education.
The goal of the Summit was to convene all members of the manufacturing ecosystem as part of National Manufacturing Day, providing them with a chance to step out of the day-to-day whirlwind at their companies to learn how they can grow their business, improve operations; share best practices; and network with peers.
This year's theme was The Fourth Revolution, a nod to Industry 4.0 (also referred to as Advanced Manufacturing Technology) and Philadelphia's rich manufacturing history, which was discussed throughout the event and supported by a lineup of speakers, breakout sessions, exhibits, and demonstrations of cutting-edge technology.
"We're in the midst of the Fourth Revolution with a dizzying array of technologies that are transforming the way work gets done and the way business gets conducted here and around the world," according to Tony Girifalco, DVIRC's Executive Vice President.
The event kicked off with keynote speaker, Trevor Moawad, renowned mental conditioning expert and strategic advisor for elite athletes and professional sports teams, along with military Special Forces and Fortune 500 businesses across the country. Moawad discussed how business leaders can equip themselves with the proper mentality to navigate the dynamic facets of the manufacturing industry.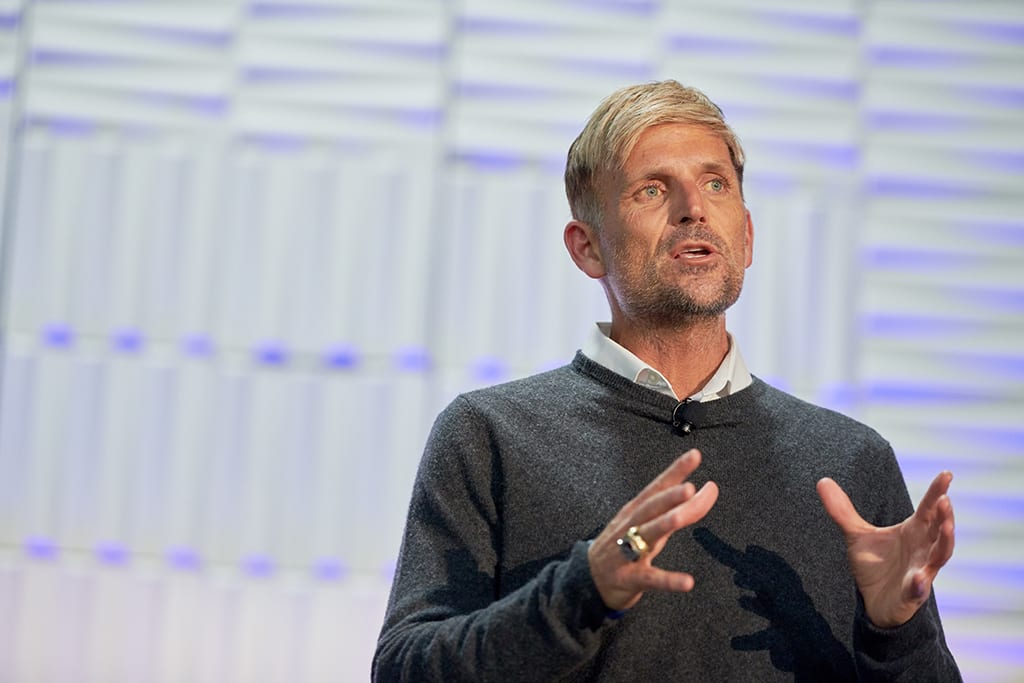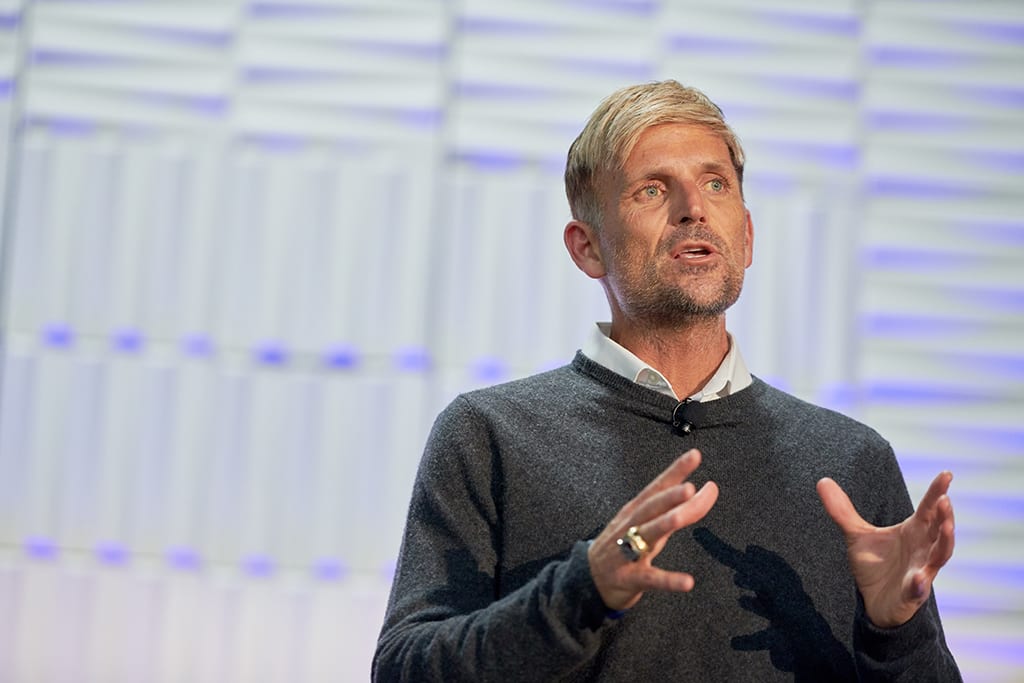 "Challenges are not a unique part of life. It's just life. You're responsible," said Moawad. He cited studies indicating that "you're ten times more powerful than anyone you may choose to blame." Moawad urged a captive audience to write down goals and specify behaviors they want to drive success in their daily business. "If you can write down five items for a grocery list, you can do it with your career," he said.
Back by popular demand, Brian Beaulieu, CEO & Principal of ITR Economics discussed the status of the U.S., global, and Pennsylvania economies and where they are heading. ITR Economics provides business leaders with the best economic intelligence to reduce risk and drive practical and profitable business decisions, and its overall forecast accuracy since 1985 is 94.7% at one year out.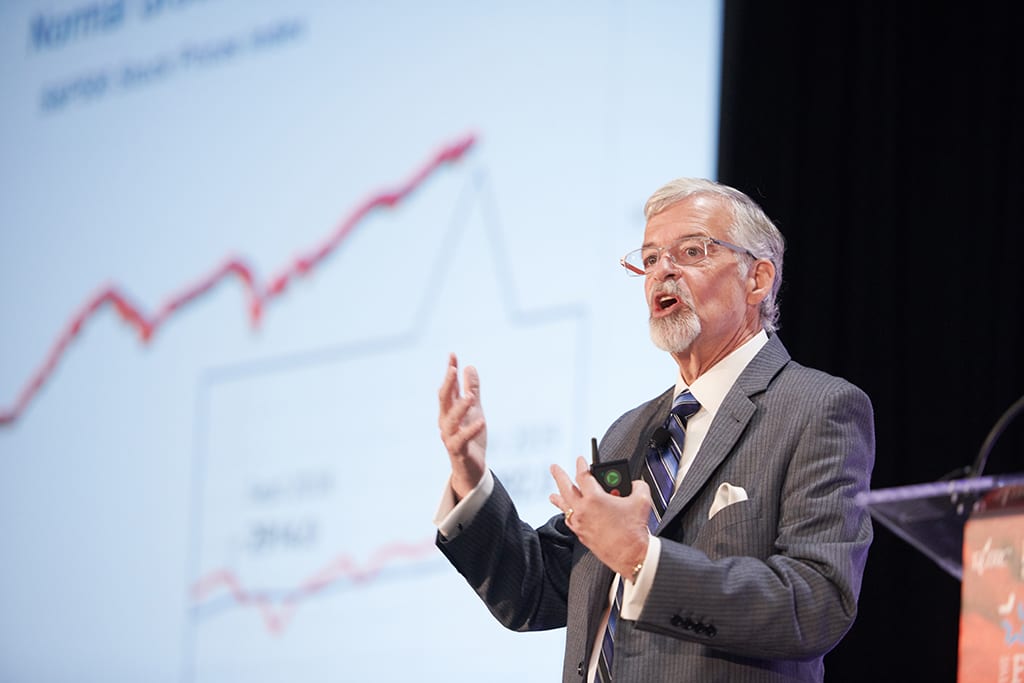 Beaulieu warned of a recession in 2022 – the most significant downturn since the Great Recession – and a continuation of the labor shortage. How to handle it, he urged, was not to be scared, but to be proactive about mitigating any potential damage within leaders' businesses.
"If you're going to borrow money, do it sooner rather than later," he said. "This is a great time to be investing in your business; a great time to be investing in your people; a great time to buy a business. Be smart about it while interest rates are still low, and borrow the money to make it happen," Beaulieu advised.
A priority of this year's Summit was welcoming and educating over 150 students from 25 area high schools about the benefits of pursuing careers in manufacturing. Young professionals and HR representatives from several regional manufacturing companies addressed the students, shared the benefits of working in manufacturing, and discussed changes attitude and workforce outlook among the millennial generation and Generation Z (people born in the late 1990s and early 2000s).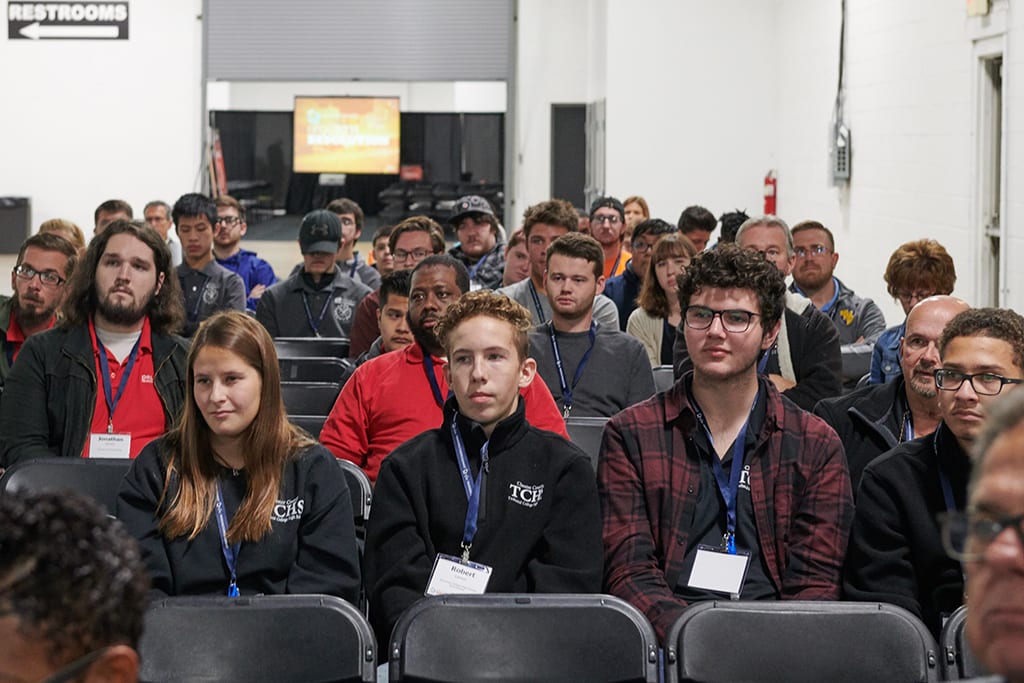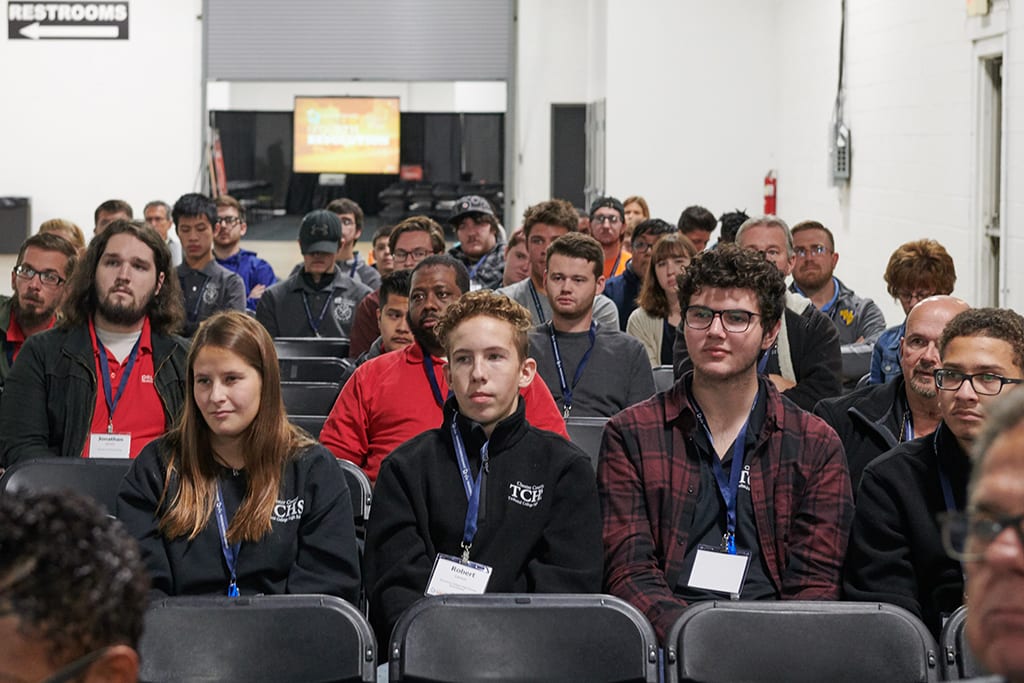 During the Summit, DVIRC's Subject Matter Experts shared insights into ways manufacturers can grow their top lines and improve their people and productivity. Sample sessions included Steps to Grow your Business in 2020 and Beyond; The Role of Market Research in Profitable Growth; Strategic Planning and Operations Tools to Lead Your Business; How to Build World-Class Organizations and Leaders; Employee Engagement; Succession Planning; Continuous Improvement; cybersecurity; and so much more.  
For more details about the Manufacturing Summit, including photos, highlights, and sessions, click here.
If you'd like to speak with a representative from DVIRC about how you can position yourself for growth in the New Year, Contact Us.
Save the date for the 2020 Summit: October 15, 2020
If you are interested in learning more about becoming an exhibitor or sponsor for next year's Summit, please contact Teri Grumbrecht at tgrumbrecht@dvirc.org or 215-464-8550.