5 Steps to Empower Your Employees and Outperform Competition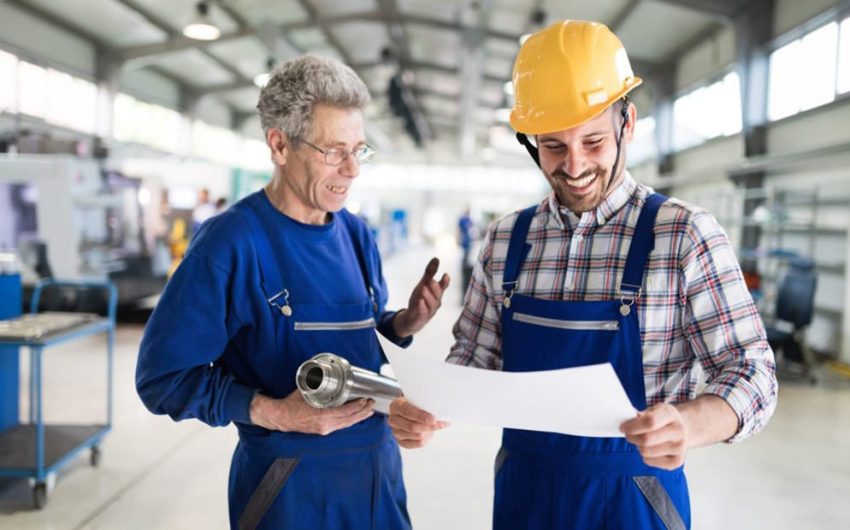 January 31, 2018
Whether you work in a small, family-owned manufacturing company or in a large facility with locations around the country, your biggest asset remains the same – your people. In today's competitive market, in which more than half of employees are searching for new jobs or watching for new opportunities,* it is more important than ever to hire, retain, and cultivate your workforce.
While perhaps there is no single "silver bullet" to building a fearless culture among your workforce, there are steps you can take to leverage talent to grow your company and outperform competition.
Jeff Kopenitz, DVIRC's Lean Master and Director of Advanced Manufacturing, provides five steps business leaders can take to empower talent to solve problems and deliver results:
Create a Safe Environment: Continuous Improvement, a method for identifying opportunities for streamlining work and reducing waste, requires an environment that will allow team members to express new ideas and participate in improvement efforts. "Leaders set the stage for creating a safe environment, enabling employees to try new things and stretch themselves without fear of retribution," Kopenitz says. "It is only through stretching into new and unknown areas that an employee and a business can grow."
View Failures and Misses as Opportunities: The way leaders respond to misses or unmet expectations will either encourage or stifle employee engagement, innovation, improvement, and teamwork. Rather than reprimand employees for mistakes, leaders need to appreciate and celebrate failures or misses. "The only time failure can occur is when we have not learned from the attempt," Kopenitz says. "Some of the best lessons learned are from actual missed expectations. By empowering people through a Continuous Improvement strategy, you enable employees to improve conditions or make valuable suggestions for improvements."
Engage Associates by Providing Direction: Leaders must provide direction to align resources in an organization. Without direction, confusion is sure to ensue. "It is essential that leaders convey 1) where the organization at-large is heading, and 2) what that means to each employee in the company," Kopenitz says. The message needs to come from the head of the organization and should be "right-sized" so every employee knows how he or she is connected with the organization's goals. Kopenitz recommends that teams participate in a daily huddle meeting to address daily goals, which feeds into departmental goals, which ultimately feeds into the company's overall goals.
Enable Associates through Systematic Problem Solving: Business problems today are more complex than ever before and require a systematic approach to solving them. Kopenitz works with a variety of clients, teaching them ways to use a systematic, disciplined approach to problem solving. To solve problems with sustainable results, Kopenitz suggests defining a problem statement, using data, getting to the root cause of the problem, testing, and measuring solutions. He and his team use a variety of proven analysis and decision-making tools such as "Define, Measure, Analyze, Improve, and Control," (DMAIC) a data-driven quality strategy for improving processes; Eight Disciplines (8Ds), a method developed at Ford Motor Company; "Plan-Do-Check-Act," (PDCA) an iterative four-step management method, and many others.
Empower Your Associates Through Practice & Encourage Correct Behaviors: The best way to empower associates, according to Kopenitz, is to have them apply skills they've learned through meaningful practice and experimentation. He suggests striving for small and incremental improvements. He and his team work with clients to implement "Kata," a structured way of thinking and acting that one practices until the pattern becomes a habit. Examples of Kata include riding a bicycle, driving a car, or typing. Once you've learned to drive, you don't think much about using the car's controls and can focus on the situational aspects of navigating the road. The same approach can apply to making improvements in an organization, according to Kopenitz.
The Improvement & Coaching Kata Cycle
Today, many organizations use two types of Kata— Improvement Kata and Coaching Kata— as a part of daily work Improvement Kata is a repeating four-step routine by which an organization improves and adapts; it makes continuous improvement through PDCA a daily habit. Coaching Kata is a pattern of teaching improvement Kata to employees at every level, ensuring that it permeates their thinking and actions. The teacher or coach gives the learner procedural guidance – not solutions – that make the learner successful in overcoming obstacles.
Through these methodologies, companies and leaders can develop their people while simultaneously achieving challenging goals to outperform competition.
Through its consulting services and organizational learning and development courses, DVIRC has worked with firms of varying sizes and functions on Lean and Continuous Improvement strategies. To learn more about these and other services DVIRC offers, contact us here.
*Gallup, Inc., "State of the American Workplace."