126 DVIRC Graduates Join Alumni of 3300 Manufacturing Leaders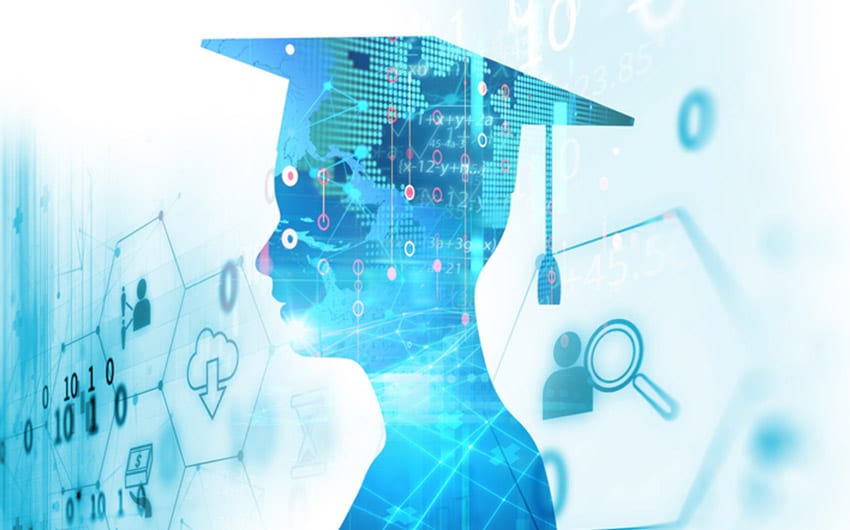 July 12, 2019
Graduates receive certifications in management, leadership, continuous improvement, and Six Sigma courses
On Friday, June 21st, more than 100 graduates and their guests celebrated their successful completion of DVIRC's management and technical courses and certifications.  The graduates, their colleagues, and guests, DVIRC staff, and training facilitators gathered at Old York Road Country Club in Ambler to mark these important career milestones.
This year, 126 students received graduate awards in six courses of study: Level One Lean Certification, Six Sigma Green Belt, Six Sigma Black Belt, Management Development, and Leadership Development.
Launched in 1995, the DVIRC training and education program now boasts more than 3,200 alumni who have studied with our select group of instructors, mentors, and coaches, measurably improving their operational abilities and leadership best practices.
This year's graduates represented 55 manufacturing firms from the Philadelphia region. Like so many other businesses across the region and around the country, many of these companies struggle to improve their bottom lines, stay competitive in an increasingly complex marketplace, and face the numerous other challenges that confront small- and medium-sized businesses, including a talent shortage. Where these manufacturers differ, though, is their willingness to invest in their most valuable asset – their people; they know these investments will pay dividends to the organization at large.
DVIRC's Chief Marketing Officer, Mark Basla, served as event emcee, engaging the crowd with thought-provoking trivia questions about the reach and impact of manufacturing in the region.  He also made a point to underscore the importance of these achievements.
"These individuals are now able to serve as leaders in the region," Basla said. "They not only benefit from their training in operational and leadership best practices, they will also be instrumental in helping the region and its manufacturers grow. They have worked extremely hard to support continuous improvement initiatives and lead the charge in the region."
After lunch, Basla introduced the presenters, with an instructor from each course in turn discussing the scope of their area of expertise, then turning the podium over to a representative graduate.
Don Smullen, standing in for Level One Lean Certification instructor Jeff Kopenitz, reminded the graduating class that they were here because they had been selected to make their companies more competitive.  Nathan Couch, a Continuous Improvement Supervisor at Johnson Matthey who spoke for his Level One Lean Certification class, said it was eye-opening to see how operations can be accelerated and run more efficiently.
"We were challenged to apply the things we learned in the real world," Couch said. "We have already estimated that our first two projects will save $40,000 and $60,000 per month, respectively."
Rob Henderson, the Director of Strategic Sourcing and Acting Director of Quality at Edmund Optics, marked the completion of his Six Sigma Black Belt training, which came on the heels of his Green Belt certification in the fall of 2018.
"[Before the course,] I understood the whatbut not the why," Henderson said.  "Now I focus on the whyso I can contribute something good, and so can my company. We learned how to be change agents, leaders."
Henderson said in addition to teaching him how to be a more effective team leader, the Black Belt course improved his understanding of data and the way it enables him to ask the next important question.
That line of inquiry stands to make a significant effort on the Edmund Optics bottom line, too.  "Our Black Belt project will save an estimated $1 million over the next four years," Henderson said.  "That's the measurable result of learning to put the what and why together."
Eleonora Vendrame, Senior Manager in Procurement at Leonardo Helicopters, said she turned to DVIRC's Leadership Development course when she faced a situation that required a complete restructuring of her team.  "The Leadership course gave me an understanding of who I am as a leader," Vendrame said. "I learned that leadership is not just a matter of what you tell people to do; you are a leader when you are working with your team and with others."
Vendrame said the course gave her the tools to be a mentor, to provideleadership rather than just assign tasks. "Being a manager is about doing things right, while being a leader is about doing the right things."
"Our courses are not theoretical classroom style teaching. Our instructors have exceptional credentials and use a variety of applied learning techniques that enhance the quality of learning," noted Basla. "Students work on actual projects for their organization producing considerable return on investment. Instructors provide one on one coaching and mentoring ensuring personal growth."
In addition to glass trophies (manufactured by Spikes Trophies in Philadelphia) and certificates presented to graduates, attendees participated in a raffle for a variety of prizes.  Grand prizes included a High Ground Gear backpack (Ehmke Manufacturing), an iPad Air (courtesy of APEX IT Group), and a Phillies package (Citizen's Bank). Other prizes were donated by ThermOmega Tech, Delta Industries, Wricley Nut Company, and Fraser Advanced Info Systems.
If you would like to learn about upcoming training and education opportunities at DVIRC, visit our events page at www.DVIRC.org.
 For more about these programs, our consulting services, or executive network groups, call 215-552-3800 or contact us.