EFE Labs
Sales and Marketing Partnership with DVIRC Results in Profitable Growth
The primary research led to an increased awareness of EFE's role in the marketplace.
Enhanced EFE's value proposition, new online presence.
More active outreach enabled the company to accurately and effectively position itself to take advantage of its strengths.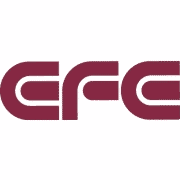 Running a truly progressive small business involves balancing multiple priorities. As a contract manufacturer, a commitment to having the right talent and resources to produce quality work and meet customer expectations is a given in today's competitive environment. Focusing on a next generation of top line growth, however, is where many fall short.
EFE Labs' leadership had a clear vision and defined objectives with regard to revenue growth, but the organization did not have a mature, developed marketing apparatus to achieve its business objectives.
To achieve this, they knew they needed to find a proven sales and marketing resource and trusted partner to create and ultimately execute a plan that would support the organization's profitable growth.
Sales and marketing are not our forte. Most larger, product-based organizations have a bench of sales and marketing resources. As a contract manufacturer, we simply do not have this. Since marketing and sales are not part of our core competency, it made sense to identify and outsource these requirements to a qualified expert and build a strong partnership.
Kip Anthony, President, EFE
Anthony was familiar with the Manufacturing Extension Partnership (MEP) program, which supports manufacturers throughout the country. As a result, he sought out and met with the Delaware Valley Industrial Resource Center (DVIRC), the Greater Philadelphia MEP affiliate, and started working with DVIRC's Business Growth team.
DVIRC set out first to assess the situation, understand the management team's vision, and implement marketing and sales solutions that drew from the strength of its cross- functional Growth Services team.
"The engagement began with a primary research effort to build an understanding of EFE's competitive environment and capture their customers' perceptions, wants and needs," says DVIRC's Director of Sales & Marketing Consulting Services.
Next, DVIRC built a meaningful brand promise as part of a comprehensive positioning effort, developed a new website with a stronger visual identity, and coordinated the rollout of public relations campaigns.
Moreover, Anthony says DVIRC helps EFE stay abreast of changing marketing solutions and practices. In fact, over the last few years, EFE has turned to DVIRC for a long list of Business Growth Services.
"It's a clean loop, an integrated solution," Anthony says. "And after completing these projects, it made sense to move forward with Lead Generation as part of the larger sales and marketing effort."
"DVIRC's Business Growth Services team has grown into our sales and marketing team," he adds. "[They are] an extension of our business, and a reliable, trusted partner."
I don't know of any other organization that is staffed with people who know manufacturing the way DVIRC does—people who understand what is needed to make a product and to deliver value as a manufacturer. They're a friend to manufacturing. They help manufacturers mitigate risk and move forward in terms of top- and bottom-line performance. We're fortunate to have DVIRC on our side.
Kip Anthony, President, EFE
The primary research led to an increased awareness of EFE's role in the marketplace.
Enhanced EFE's value proposition, new online presence.
More active outreach enabled the company to accurately and effectively position itself to take advantage of its strengths.
DVIRC identified key growth markets, built a deep list of target companies and key decision makers, and then the Lead Generation team deployed a focused prospecting effort.
During the Lead Generation program, DVIRC identified a life science manufacturer which became a key part of EFE's 28% overall growth rate in the last fiscal year.
EFE estimates the growth to be $1 million—through their ongoing Lead generation activity with DVIRC.

Enhanced value proposition

New online presence

Estimated growth of $1 million through Lead generation activity
More Success Stories
Ameriscend Turns to DVIRC for Strategic Planning, Continuous Improvement Training and Coaching
DVIRC Helps The Fredericks Company Establish E-Commerce Presence and Acquire a Significant Increase in Revenue and New Customers
DVIRC Helps Germantown Tool Generate $6 Million in New Revenue Through Market Expansion