What's So Cool About Manufacturing Registration is Open until November 30th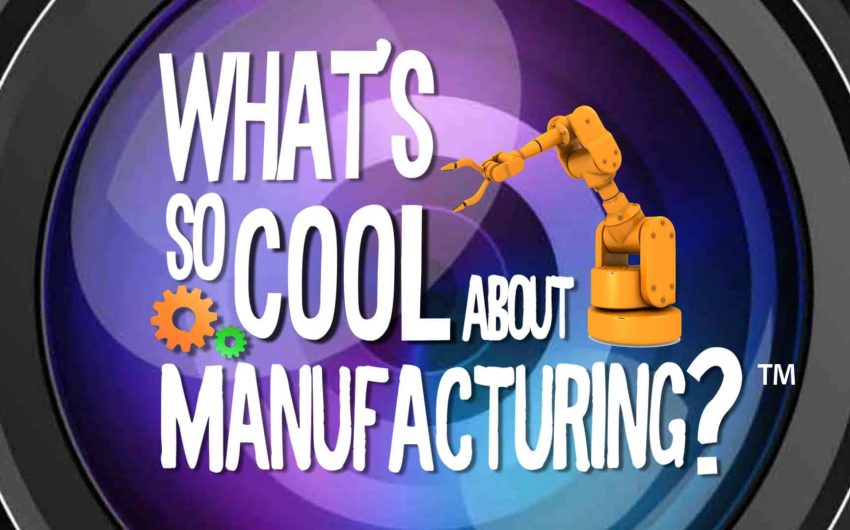 November 16, 2022
Created by the Manufacturers Resource Center (MRC) in Allentown, PA in 2013, the What's So Cool About Manufacturing® contests draw entries from teams across Pennsylvania. The teams of students and teacher coaches receive camera equipment, software, and professional guidance as they learn to script, record, and edit their video stories. The contest's objective is to change students' perceptions about manufacturing careers.
These annual video contests excite students across Pennsylvania to explore cool manufacturing careers and produce profiles of companies. Each contest features an online vote for its Viewers Choice Award. The contest format also has been adopted in more than a dozen additional states. Click here to check out the best video submissions from Pennsylvania in 2022.
DVIRC coordinates What's So Cool About Manufacturing in the Philly region and, this year, we're thrilled to have 10 schools already registered for the challenge:
Neil Armstrong
Tamanend
Unami
Our Lady of Grace
East Norriton
Upper Moreland
Mother Teresa
Academy for the Middle Years NW
Conwell
McCloskey
Registration for schools closes on November 30th. If you're interested in getting involved in WSCM as a school or a manufacturer, contact Project Manager Gary Hines at gqhines@gmail.com to learn more.