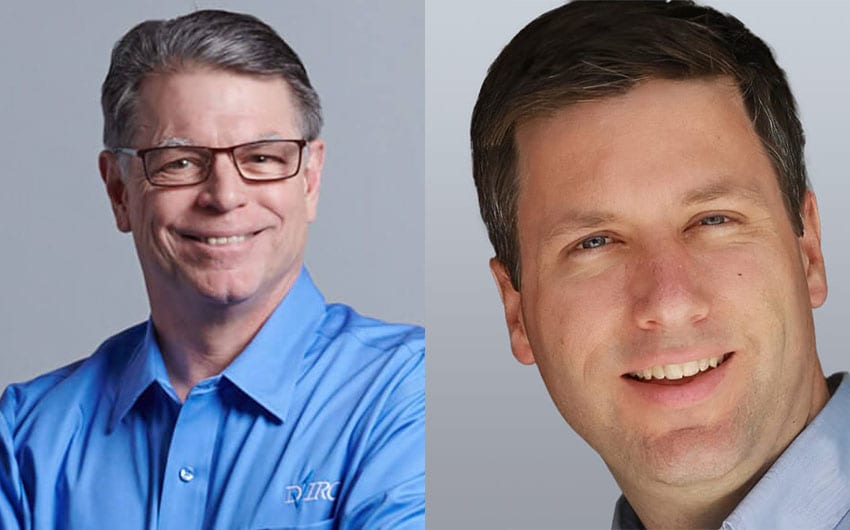 June 4, 2021
It is with bittersweet emotion that we share the news that Don Smullen is retiring as DVIRC's Business Solutions Advisor this month. Brian Deal, who joined the team in May, has been working alongside Don as a Business Solutions Advisor, and will continue guiding DVIRC clients in creating and implementing change initiatives for business and personal growth.
Throughout his past three plus years of employment at DVIRC, Don has been instrumental in helping DVIRC and our clients adopt best practices for daily performance management and has developed a strong reputation as a trusted advisor in both his role as a consultant and an Executive Network Group facilitator. We wish Don the best of luck in this next chapter!
Brian Deal is a business leader with 20 years' experience in engineering, operations, and supply chain.  Brian has a unique background and strong experience in manufacturing with both large and small companies. He has domestic and global experience from his time with Crown Holdings and has extensive experience in Supply Chain and Procurement from his work at Novelis.  Prior to that, he served as a Plant Engineer for Sonoco and a Continuous Improvement Engineer for Amsted Industries (Griffin Pipe).  Brian holds a BS in Industrial Engineering from Northeastern and an MBA with concentration in Finance from Temple.  He also has a Green Belt and is well versed in Lean methodology.
You can find more information about him on the team page.
Please join us in welcoming Brian to the DVIRC family!