The Power of Voice of Customer: Connect to your Customers' Needs, Expand Your Business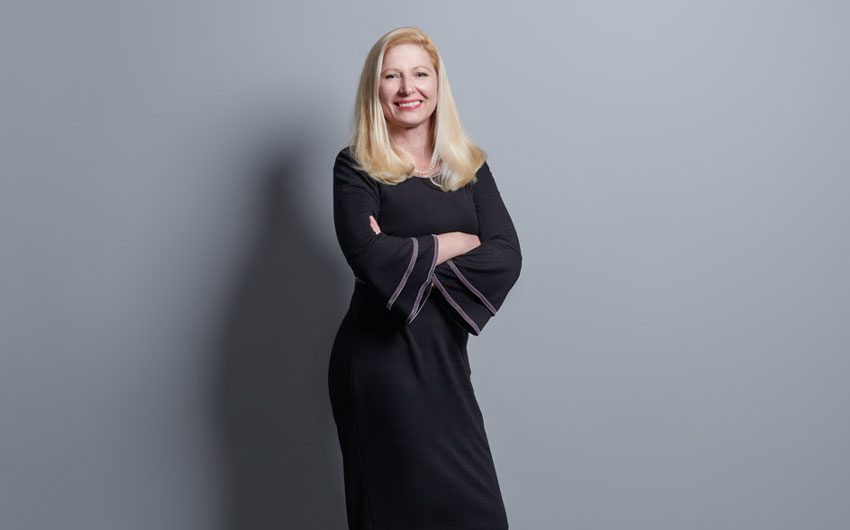 We recently sat down with Sylvia Wower, Vice President of Research and Strategic Growth at DVIRC, where she manages the company's market development department, including Market Research, Market Scouting, and Lead Generation. Having studied and worked in five countries around the world, Sylvia brings a global economic perspective to her consulting expertise, market development and economic research work at DVIRC.
Sylvia's incredible consulting team also brings a world of experience and expertise, assisting clients through a service called Voice of Customer. We discussed what a Voice of Customer (VoC) analysis is and how DVIRC's consulting services can help companies leverage the tool to expand their businesses.
What is DVIRC's Voice of Customer service?
Your customers and prospects often understand your business in ways you cannot. VoC is a primary research effort comprised of conversations with current, former, and/or prospective customers, and makes it possible to tap into this unique objectivity and awareness, enabling you to leverage strengths and address weaknesses you may not be aware of, improving topline growth and increasing overall customer satisfaction. It's like looking in the mirror in a sense or looking through your window and seeing what's going on outside.
When do clients typically approach you with Voice of Customer needs?
We typically we get approached by clients when they are working on their strategic plans, or when they have a set of goals they want to achieve. Quite often they have already internally completed their missions and have conducted an internal SWOT Analysis. They consult with us to do a Voice of Customer to learn how they're being perceived by the external market; that could mean current or prospective customers. We try to encourage them to split them into strategic customers, supporting customers, and "question marks."
We also often have clients who have a product and are looking to develop product configurations or innovations. They contact us to perform a Voice of Customer analysis of their core client base to determine how they should consider configuring the product. In some cases, clients rely on our consulting services when they want to test the market; they might have a product configuration or a product they want to offer and before they put money into marketing, production, and distribution channels, they tap into their current markets to ask if they would be interested in the new offering at that configuration and at that price.
How does this consulting service help clients segment the information?
We refer to the Boston Consulting Group matrix to categorize current customers. The BCG Matrix a portfolio management framework that helps companies decide how to prioritize their different businesses. It is a table, split into four quadrants, each with its own unique symbol that represents a certain degree of profitability: question marks, stars, pets (often represented by a dog), and cash cows.  We also use the matrix for former customers to learn what specifically happened over the past 2-3 years.  There could be instances where revenue with those clients declined, and our client is looking to learn what happened, what they could have done better to retain their business, or to increase their business. We learn who they're buying from, what their competitors look like, and how they like services to be delivered.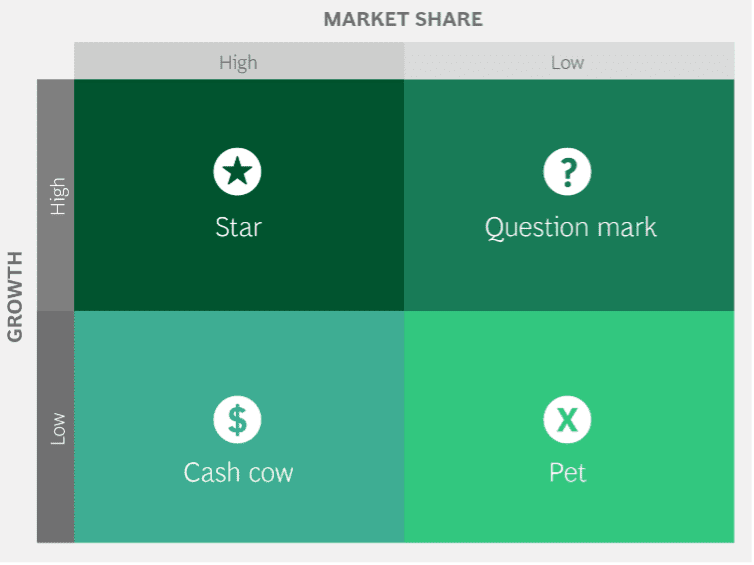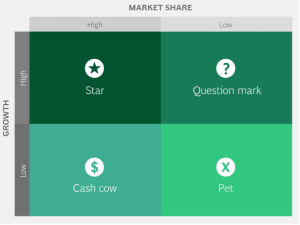 What makes DVIRC's Voice of Customer unique?
My team has over 600,000 hours of manufacturing and supply chain-based knowledge. Any time we consult with and obtain data for our clients, we're bringing this extensive knowledge into the conversation. We've completed over 500 long-term consulting projects for manufacturers focused on topline growth, serving a variety of sectors in the manufacturing arena and its supply chain, nationwide and overseas. We understand the intricate vocabulary, ISO processes, and manufacturing nuances needed to have probing and insightful conversations.
"Anybody can do a generic Voice of Customer, but if somebody starts talking to you about electrobeam welding, we imagine very few people would have in-depth knowledge of what that means. [The] Voice of Customer capabilities we have are very specialized to the manufacturing industry and its supply chain."
How long does a Voice of Customer project take?
On average, depending on the project size, there's a 12-18-week turnaround from project inception to presentation of the final analysis. First, we develop a project charter, then we clarify what the client expects from the project. We set realistic expectations and make sure we have firm agreement. Then, we develop a set of questions that have the appropriate balance of asking probing questions, but not so many that it leads to high drop-off rate. We want to make sure we have a high level of conversion or response ratio. Once we have those documents ready, then the client gets us a list of prospective individuals for us to reach out to. Then we go onto real-time reporting. Any time we receive surveys, we report them in real time and meet with the clients every two weeks, so it's very much an interactive project.
"We look into making sure that the client has, at all times, transparency to what's getting done."
When is the right time to for a company to consult with DVIRC for a Voice of Customer?
VoC is a very cyclical business. It's not driven as much by economic fluctuations, but by disruptions in the market. One disruption example is the current COVID -19 pandemic, where I see a lot of clients not understanding the current market. They've lost customers due to high commodity prices, they've gained customers but they don't know where they're coming from, and new customers have different requests.
Any disruption is a perfect time to do a Voice of Customer. But in a lot of cases, a Voice of Customer can be done to support any process. We have a lot of clients use this for ISO processes to make sure they maintain their certification. A large portion of our clients use VoC analyses to support their long-term decision-making goals, strategic plans, and when they're developing or testing out new products or ventures on their current customer base. Any time you're wondering "what are my customers thinking?" it's a good time to do VoC.
Can VoC projects be customized?
Our consulting team can certainly customize them. Each project has its skeleton, per se, of how it's being delivered, but it's customized based on the client's needs. Clients often come to us without specifically written needs; we work together to develop a customized solution. The questions are customized too. Our goal is to make sure we have a 30% response rate on current customers, 10% on former customers, and 6% for prospective customers. It really depends on the needs of the customer.
How would a company know if they're going to benefit from Voice of Customer?
If you don't do Voice of Customer, how are you going to know what your market really thinks about you? Your internal teams may bring you information that you as an owner or leader want to hear. You might have some realists among your team members, but most often, you're not going to have a full understanding of what the market is really saying, how they perceive you, and how you stand up against your competition.
"If you want to live in a cocoon, go for it. But if you really want to know and improve yourself and really want to know what people think about you, open yourself up."
It's not a comfortable area to be, and nobody wants to ask, 'what do you think about me?' but that's the only way you can improve.
What's an example of a successful Voice of Customer analysis?
We have many success stories, but success is measured in different ways. In some cases, success can be monetary. We've worked with a company where one of our consulting projects was able to reveal a $1 million deal for the client. In other cases, success can be nonmonetary, like supporting or revealing a major decision about a company's direction.
There's plenty of nonmonetary, nontangible successes, that when you see that the work was revealed or the information was revealed in a Voice of Customer really guided a company's direction and made them successful, that's a success story.
How involved are clients with this process?
I like clients to be involved because successful projects require teamwork. I ask my clients to see our consulting team as an extension of their team. We set firm milestones and conduct bi-weekly reviews of information.
We will be flexible if the client is busy, and we certainly understand that. But any project that the client gives us and disappears and then comes back at the end- those are not good projects. The good projects are when we are engaged, involved, and working towards a common goal.
The DVIRC Difference
To learn more about how DVIRC  can help your company with a comprehensive Voice of Customer analysis, contact us today.