The Celebration Doesn't End After Manufacturing Month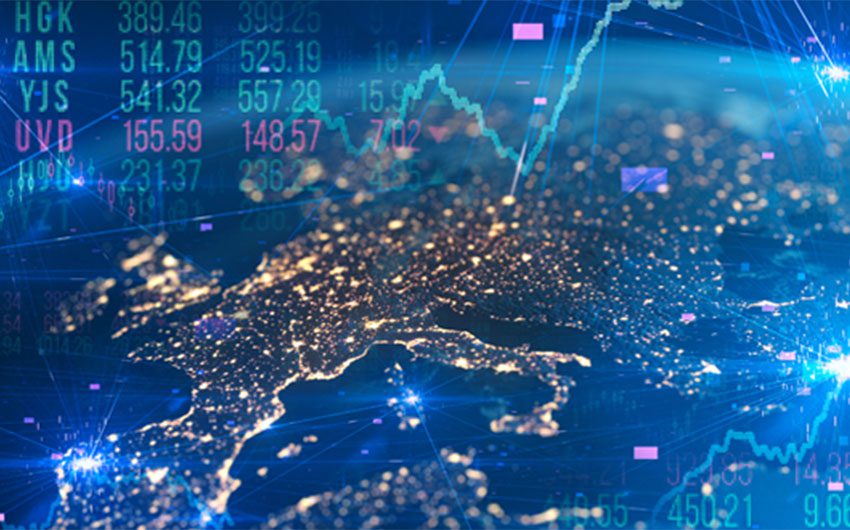 January 10, 2022
Written By: Anthony Diaz, Jane Lemons, Wendy Peebles, Pa, Plagens, Eugene Uhm and Stephen Sullivan
Manufacturing Month may be over, but many federal agencies celebrate and support U.S. manufacturing and manufacturers year-round! If you couldn't join the interagency Manufacturing Month series of five-webinars hosted by the U.S. Census Bureau, U.S. Commercial Service, Export-Import Bank of the United States (EXIM), Manufacturing Extension Partnership (MEP), and U.S. Small Business Administration (SBA), here's a quick summary of how these agencies can help your company grow.
Manufacturing Month Webinar Recordings
Hundreds of small and medium-sized businesses — including numerous small and medium-sized manufacturers (SMMs) — from around the country tuned in every Thursday starting September 30th to hear about federal agency programs and learn from businesses leaders that have used them to find new international markets, get access to capital, and build more resilient supply chain operations.
Manufacturing Day Celebration
This webinar celebrating Manufacturing Day featured a panel discussion with three small businesses that have effectively tapped federal government export assistance to achieve global market success. It also included an overview of federal resources available to assist U.S. manufacturers as they begin or expand exporting their products. Watch it here.
Early-Stage Manufacturers
The goal of this webinar was to explore the idea phase, commercialization path, and global growth journey of early-stage manufacturers. It featured two innovative small businesses that have effectively tapped federal government resources in their journey from start-up to becoming successful in the global marketplace. Watch it here.
Trade Finance Tools
An expert panel discussed financial challenges and solutions available to U.S. manufacturers. Topics included working capital strategies to fulfill sales orders and export credit insurance as a tool to protect against buyer nonpayment and offer favorable credit terms. Watch it here.
Supply Chain Solutions
This webinar featured a discussion facilitated by the MEP on supply chain solutions for SMMs. Seasoned manufacturers and supply chain experts discussed how to improve operations, reduce costs and mitigate risk through effective supply chain management. The webinar also featured speakers from the National Economic Council and SBA on the administration's manufacturing agenda and the SBA's new Manufacturing Hub office, respectively. Watch it here.
Celebrando el Mes de Fabricantes
This Spanish-language webinar featured Hispanic-owned manufacturers sharing their export success stories and an overview of federal export promotion resources available to U.S. small business exporters. Watch it here.
Contact Us
These federal programs are here to help your business! Feel free to learn more about what we do and how we can help.
U.S. Census Bureau
The Census Bureau is the official source for U.S. export and import statistics and regulations governing the reporting of exports from the U.S. to other countries. The Census Bureau provides extensive outreach and education to its customers on understanding the Foreign Trade Regulations, classifying commodities, using the Automated Export System, and utilizing the trade data. Private businesses and trade associations use the data for domestic and overseas market analysis as well as industry, product, and area-based business planning. USA Trade Online allows users to obtain monthly and annual trade statistics at the district and port level, as well as state exports and imports. For more information, please visit www.census.gov/trade or call (800) 549-0595 and select the appropriate option.
U.S. Commercial Service, part of the International Trade Administration
The U.S. Commercial Service (CS) is the trade and investment promotion arm of the U.S. Department of Commerce's International Trade Administration (ITA). With a network of 100+ offices across the U.S. and in American embassies and consulates in more than 75 international markets, its mission is to strengthen the U.S. economy and help create jobs by expanding U.S. exports and facilitating inward investment into the United States.
It is an export solutions provider, leveraging global connections to help businesses find partners and customers, assist with strategic planning, and provide foreign market and industry intelligence, website globalization support, and assistance in addressing trade issues. For more information, visit www.trade.gov.
Export-Import Bank of the United States (EXIM)
EXIM is the nation's official export credit agency with the mission of supporting American jobs by facilitating U.S. exports. U.S. small businesses play a critical role in creating and supporting American jobs, and nearly 90% of EXIM transactions directly benefit small businesses. EXIM provides export finance solutions to empower these businesses, including companies with fewer than 100 employees or those that have been traditionally underserved, such as minority-owned and woman-owned companies. To achieve this, EXIM offers two primary products: Export Credit Insurance and Working Capital Loan Guarantees, which are designed to help U.S. companies mitigate risk and access working capital so they can confidently export their goods and services worldwide. For more information, please visit www.exim.gov.
Manufacturing Extension Partnership (MEP)
The Manufacturing Extension Partnership is dedicated to serving small and medium-sized manufacturers. There are 51 MEP centers in every state and Puerto Rico with over 1,400 trusted advisors and experts that provide U.S. manufacturers with the resources they need to succeed. MEP Centers work with manufacturers to implement lean and process improvement principles, adopt ISO and quality standards, develop new products, find new clients and diversify markets, adopt new technology, enhance value within supply chains, and more. Please see our service offerings below and information on how to contact your local MEP Center.
U.S. Small Business Administration (SBA)
The SBA helps U.S. small business compete in the global marketplace by providing counseling and training and facilitating resources to support global sales expansion. Counseling can be accessed in person via SBA's International Trade Hotline at 855-722-4877 or international@sba.gov. The SBA also hosts "Trade Tools for International Sales" to help small businesses explore global market opportunities. The SBA's State Trade Expansion Program (STEP) grant provides financial awards to help small businesses learn how to export, obtain services to support foreign market entry, globalize websites to attract foreign buyers, and more. The SBA's export finance programs provide lenders with a loan guaranty to facilitate small business lending to companies expanding internationally.
Original Source: https://www.nist.gov/blogs/manufacturing-innovation-blog/celebration-doesnt-end-after-manufacturing-month