Ralf Weiser Joins DVIRC Team as Director of Operations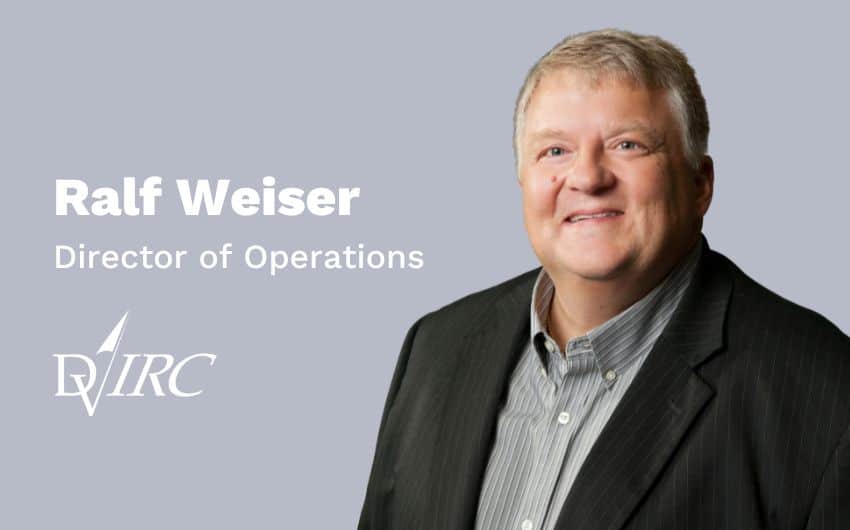 Ralf Weiser is Director of Operations at DVIRC. His role is divided into internal and external areas of functionality. Internally, he is responsible for driving operational excellence initiatives and their key performance indicators. He will also deliver executive client coaching and strategy services. 
Ralf has over 25 years of hands-on experience leading, developing and implementing business development strategies that improve company culture, drive performance, and enhance both internal and external communications.   
During his tenure at industrial blower and compressor manufacturer Aerzen USA Corporation, Ralf honed his strategic planning and leadership skills. While the company was still in its pioneer phase, he professionalized the then-new customer support, engineering, project management, material management, inside application/ sales, and QHSE departments.  
During the company's growth phase, he served on the senior management team. Ralf leveraged Lean mfg and ISO9001 QMS systems and encouraged the application of a triple bottom line management style, which led to long-term, sustainable growth of the organization. Ralf's efforts created an organization that was among the 100 best companies to work for in PA five years in a row. It was also the first Leed Gold certified manufacturing facility in PA at the time.  
Following Aerzen, Ralf served as the VP of Operations at Alexanderwerk Inc., a pharmaceutical and chemical specialty machinery manufacturer. In this role, he was responsible for strategic planning, as well as sales & marketing strategy, lab operations, and localized machine assembly. He created the company's business continuity, emergency response, and safety plans, as well as their workforce development strategy. He led the organization through the challenging periods of the coronavirus pandemic.  
Additionally, Ralf serves on the boards of the Manufacturing Alliance of Chester County and Delaware County, where he served as Board Chair from 2013 – 2020, as well as the German Chamber of Commerce (GACC) in Philadelphia.    
Ralf holds Bachelor's Degrees in Business Administration and Human Performance Management from Immaculata University. Join us in welcoming Ralf to DVIRC!