Employee Spotlight: Carly Loonstyn, Research Analyst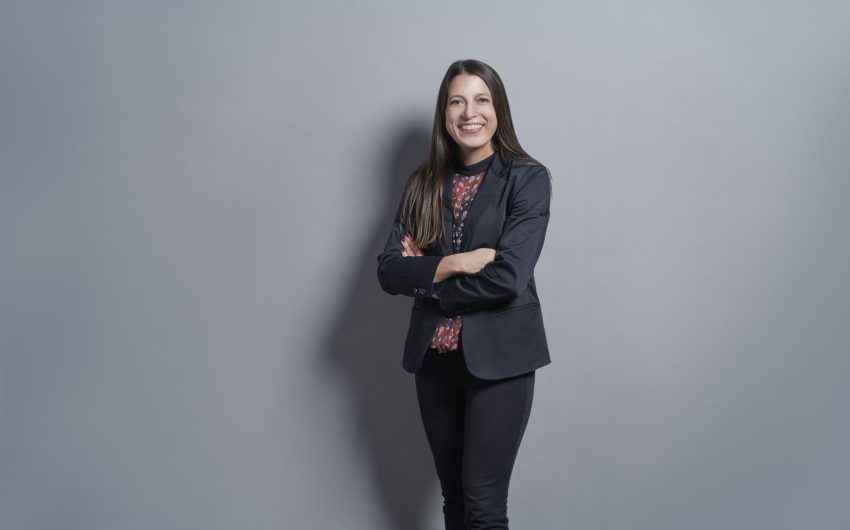 May 18, 2022
Employee Spotlight: Carly Loonstyn, Research Analyst
Tell us about your role as a Research Analyst?
On a basic level, my role as a Research Analyst involves performing a combination of primary and secondary research on behalf of clients. Those clients can be grouped into two categories: defense and commercial: 
The commercial side involves conducting market research to help our clients make informed decisions on which market(s) provide the best opportunities to grow more profitably. We also provide competitive benchmarking, industry and product trend analysis, and voice of customer (VOC). 

 

On the defense side, I conduct market intelligence studies for three main purposes. I Identify end users to understand who exactly might utilize the client's technology and how they would use it. I also analyze the industry to understand growth rates, growth factors, barriers to growth, key players in the industry, and concentration of the market. And lastly, I scout equipment to understand specifics of the technology and how it works which allows us to define essential characteristics to use as a basis for what the new device's capabilities should be. Sometimes these market intelligence studies involve speaking to the actual manufacturers or patent inventors to gather insights and score the new devices.

 
And, of course, a key aspect of being a Research Analyst is being able to present information to the client in a meaningful way as this research influences their business decisions. 
What excites you most about your role?
I really enjoy being exposed to many different types of clients, industries, technologies, and approaches. Because of this diverse exposure, I get to challenge myself and continuously learn new things.  
Tell us about Business Growth Services.
The department I work in offers clients Lead Generation and Digital Marketing, as well as Market Research. Each of these services supports our clients' interests to grow their businesses. We work very closely with our clients with our team of Sales and Marketing experts serving as an extension of our client's in-house team.  
Clients can use any one of these services, or in many cases, all of them. Market Research identifies the most advantageous markets, the companies in the sector(s), and the key decision-makers. Then, our Lead Generation team targets these contacts. When clients contract with us, we contact 60 new individuals per month on their behalf and provide anywhere from 10-30 new leads per month, as well as a database to nurture. Digital Marketing includes building websites, content creation, web enhancements, social media, and online advertising to build and sustain a digital presence for prospects seeking our client's products and services. 
Why are Market Research and Lead Generation so important and valuable to manufacturers?
Being able to create or manufacture a product only gets you so far. It is Market Research and Lead Generation that drive the sales and ultimately support the success of the business. 
Tell us a little about your experience and interest in the medical and pharmaceutical device industries?
I have a Bachelor of Science in Biomedical Engineering from Drexel University and spent time working for both small and large medical device and pharmaceutical companies. I started my experience in the medical device industry at Animas Corporation (formerly part of Johnson & Johnson) where I worked on the Supplier Quality Engineering team that managed over 500 suppliers. While working for Essential Medical (now part of Teleflex), I was involved in all aspects of the device manufacturing process from incoming inspection of parts to building the device in the clean room to doing the post sterilization testing of the device.  
I then had the opportunity to intertwine my medical device experience with pharmaceuticals by working for Janssen Pharmaceuticals on the Primary Container & Device team. As part of the R&D team focusing on combination products, I was able to 3D model and print devices as well as perform testing on the prototyped devices. During those experiences, I gained an understanding of the processes and timelines needed for launching and sustaining medical devices and pharmaceuticals.  
One of the main takeaways for me was that regardless of the amount of time, money and patient impact a product could bring, if that product could not be successful in the market the product/project would be discontinued. This revealed to me the true impact of combining technical and business knowledge and the importance of finding a way to narrow that gap. 
How does your background in biotech inform your approach to research analytics?
My biomedical engineering background allows me to approach research analytics from a technical, problem-solving standpoint. A technical perspective is valuable for all aspects of research but especially useful for technology scouting and evaluations. 
What about working at DVIRC has been most rewarding for you?
The most rewarding thing about working for DVIRC for me is being able to positively influence our clients' business decisions that lead to profitable growth (on the commercial side) and investments in lifesaving technologies (on the defense side).  
What advice would you offer manufacturers regarding Market Research, Lead Generation, and Digital Marketing?
If an organization is motivated to grow profitable revenue, my advice is to incorporate these service capabilities into its implementation plans as early as possible. 
Whether you are seeking to increase your current market penetration with existing or new products, identify new and more profitable markets to serve, launch a new product,  or compete more effectively, our business growth services have shown proven success for manufacturers of all sizes. Click here to learn more.