DVIRC New Employee Spotlight: Eric Schweiker, Supply Chain / Business Strategy Expert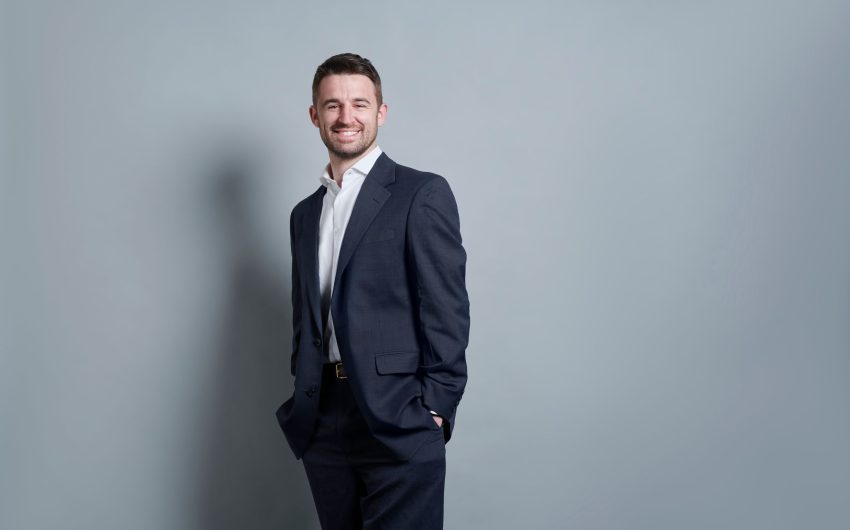 Tell us about your role as Business Strategy Advisor? 
The Business Strategy Advisor is responsible for helping clients in the areas of business strategy & operational excellence. This involves providing general counsel and insights related to strategic planning, leadership development, supply chain management, operating systems, and more. We help clients implement new processes and tools to support growth and profitability. Moreover, we can assess the current state of the organization, determine a future state based on organizational goals, and recommend comprehensive solutions to drive change.  
What excites you most about your role? 
The multi-faceted and dynamic nature of the role is what excites me the most. This role is designed to make a positive impact on a wide variety of areas such as Sales, Inventory & Operations Planning (SIOP), Strategic Planning, Operating Systems, and more. Our group can help our clients take their operation and planning to the next level.  
Why is business strategy and, specifically, supply chain planning so important and valuable to manufacturers? 
A key aspect of this role is to help companies to think about the "big picture" and get everyone aligned on what needs to be accomplished to reach their goals as a company. These exercises can have a significant positive impact on operational success, business growth, and profitability.  
Supply chain management, in particular, has become a focal point in the world of manufacturing. Manufacturers rely on material and technology sourced from a globalized supply chain which can be hindered by domestic and international affairs. There are tools and best practices that manufacturers can implement to overcome these supply chain challenges. The DVIRC can play a big part in enabling manufacturers to thrive even in today's tough supply chain environment.  
Tell us a little about your experience and background? 
I have over 10 years of supply chain management experience in the aerospace, technology, and energy industries. Prior to DVIRC, I led company-wide supply chain optimization initiatives at UGI AmeriGas and drove efficiency and savings across the organization. My background with UGI also includes serving as an operation excellence coach overseeing the development of supply chain improvement projects. Before UGI Energy, I played a key role in Supply Chain Management at Lockheed Martin where I was responsible for procurement and contractor management. While at Lockheed Martin, I was elected into their prestigious Operational Leadership Development Program where the company exposed me to all facets of operations leadership including quality assurance, production planning, supply chain, and procurement. I hope to bring this experience and skill to the manufacturing clients that we support every day.  
Why was DVIRC a career choice for you personally? 
The impact that we can have on the Philadelphia manufacturing industry is what drove me to DVIRC. Manufacturing is a critical piece of the American economy because: 
People rely on manufactured products and technology to live and thrive.

Manufacturing generates job opportunities for people.

Regional manufacturing cultivates commerce and trade between the Delaware Valley and the rest of the world.
It is extremely fulfilling to make a difference in improving the Delaware Valley's competitiveness in the world of manufacturing. The Delaware Valley has an extensive history of being a major player in the world of manufacturing, and I think we can have a role in continuing that tradition.  
What advice would you offer manufacturing leaders regarding supply chain planning? 
I would recommend taking a proactive mindset instead of a reactionary one when it comes to supply chain planning. When planning, it is important to analyze a variety of outcomes so you can be prepared for the worst-case scenario. For example, top supply chains are beginning to implement "just-in-case" models that consider the implications of negative scenarios and outcomes. This trend contrasts with the traditional "just-in-time" approach that focuses primarily on cost and is a method for avoiding some of the problems faced during the pandemic.  
Supplier management and utilizing both primary and secondary suppliers is an important way to mitigate risk. As evidenced during the pandemic, many companies weren't as advanced in supplier management as they would like to be and suffered as a result. It is important to avoid getting content with a provider because economic and political affairs can quickly change for the worse, and cause breakdowns in the supply chain.  
I would also advise manufacturers to integrate and collaborate across their various departments in supply chain planning. Each department plays a key role in the function of the supply chain. Sales for example have direct interaction with the customer and can capture trends in the market. Production and operations have the perspective to know operational capability at any given time. Companies are significantly better off when these groups are working together rather than in silos.