Today's managers need to take on new responsibilities, prioritize and support decision making, gain and act with confidence, lead teams, and get outstanding results under extremely challenging conditions.
DVIRC has provided our unique applied training, coaching and mentoring for over 30 years with exceptional results.
Our team of instructors and coaches provide unrivaled expertise successfully improving the capabilities of your leadership and workforce.
Whether you need to support growth opportunities, or process improvements now and in the future – it all comes down to your people.
It has never been more critical to help them develop the essential skill sets or refresher improvements to perform their roles effectively and efficiently. Empower your workforce, and move forward!
Our experts also provide management and workforce planning to support talent development for any level, and in any department.
We offer standardized and customized programs virtually, at your facility, or in any combination.
Supervisor Training, Management, and Leadership Development Programs
Our management program is an up-to-date refresher designed for existing managers that need to sharpen their skills to address the challenges imposed on today's workforce – or people making the transition from a top individual performer to lead and support the success of others.
Participants fully integrate the new skills into their practice real time as their coaches and mentors support their progress.
Learning modules are easily customized according to the specific needs of the participants.
Materials are constantly updated based on the state-of-the-art research on the topics, and the feedback received from participants. We have found that this combination results in an experience that has repeatedly been reviewed as unique, enjoyable and immensely valuable.
Lean and Six Sigma Programs
DVIRC's Lean, and Six Sigma process improvement programs help organizations dramatically improve the efficiency of their enterprise – from orders received through shipping.
Whether you are focused on reducing costs or ensuring on-time delivery, these offerings will improve your team's performance and your processes.
Participants will experience an exceptional learning opportunity through highly accomplished practitioners and coaches. DVIRC's instructors are highly engaging, dynamic, and will accelerate retained learning for managers, leaders and staff with the necessary skills to improve and sustain process improvements.
DVIRC's unique applied learning method has been successfully delivered to thousands of individuals, generating millions of dollars in value-added impact.
Lean and Six Sigma offers a dollar-for-dollar return on investment (ROI), and typically much greater, guaranteed for every completed project.
These innovative and comprehensive programs include instruction, and custom-designed activities and assignments for the greatest retention and skill development through our experienced instructors, coaches and mentors.
The internal audit function entails a tremendous amount of responsibility, including an awareness of not only the audit process as a whole, but also the specific nuances of an organization's relevant standards. This vital role demands a practitioner with a solid understanding of internal audit methodologies.
Achieving ISO certification is merely the first step. Maintaining that certification long-term requires a regular audit cycle, and it is imperative to maintain effective quality processes and business practices in order to stay on the straight and narrow. Internal audits are an effective way to stay on track.
This training will cover both the newly released ISO 9001:2015 standard and the ISO 9001:2008 standard. The course will provide a bridge between the two. Students will learn to audit both versions of the standard.
Nationally recognized instructors, coaches and mentors
DVIRC's team of experts has helped thousands of companies improve their people, productivity, and bottom line.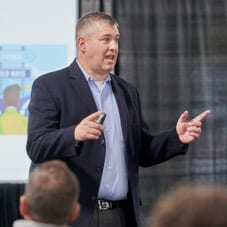 Alan is an expert in process improvement developing individuals, teams and organizations in their Continuous Improvement journey utilizing his Master Black Belt skills in Six Sigma and Lean Manufacturing.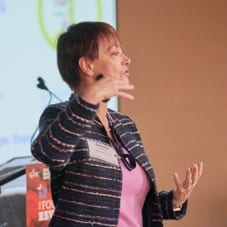 Donna Butchko
Supervisor, Management, Leadership Development
Donna subscribes to the motto, we turn experts into leaders, and strives to help people, especially people with strong technical backgrounds such as manufacturing, learn the new skills that will make them successful leaders and developers of others.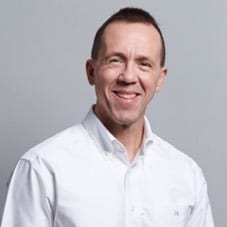 Motivated to help others, Jeff is a highly sought after coach, mentor and instructor. He trained at Japan's Shingijutsu Institute under the direction of Yoshiki Iwata, Chihiro Nakao, and Akira Takenaka, all pupils of Taiichi Ohno, creator of the Toyota Production System.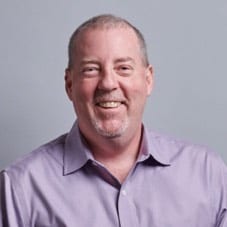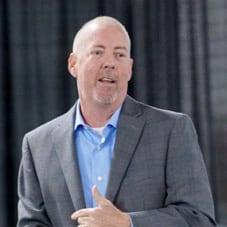 Mentored by Shingijitsu, a premier Sensei group founded by pioneers of the Toyota Production System, EJ has worked with over 200 companies in the US and internationally.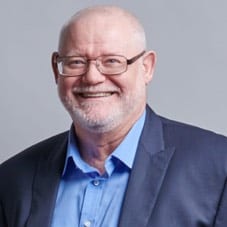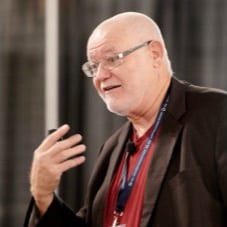 J.R. McGee
Lean, Six Sigma, Leadership Development
J.R. is known as one of the world's best Lean Six Sigma Master Black Belt Sensei's and has facilitated more than 730 improvement events around the world. J.R. is also an experienced practitioner and coach – dedicated to transforming ordinary people into world-class leaders who have the skills to go out and help others do the same.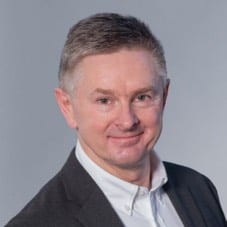 Martin Ziegler
Management Systems, Quality, and Food Safety
Martin is dedicated to his work and a natural at guiding, training and engaging clients through the implementation management and quality systems and food safety.
"Our partnership with DVIRC has allowed our team to successfully meet the business and client challenges and grow our business in excess of 15% annually."
John Fox
CEO, Air King Limited Division, Lasko Group, Inc.
Winning Teams
"I've taken other management courses before, but this one is very effective in the way it's constructed. You actually have time to work on the topic and implement it at work."
Emiliano Ceola
Product Support Engineering Manager, Leonardo Helicopters
Management Development
"With Covid 19 and in-person on-site instruction halted, DVIRC was able to pivot seamlessly and complete the training virtually. Was a huge help for our team to be able to continue their training to push their projects over the finish line."
Garrick Weaver
Human Resources Generalist and Human Capital Manager, Rhoads Industries
Level One Lean
"The course gave me the tools to be a mentor and to provide leadership rather than just assign tasks."
Eleonora Vendrame
Senior Manager, Procurement, Leonardo Helicopters
Leadership Development
"We have already estimated that our first two [Lean] projects will save $40,000 and $60,000 per month, respectively."
Nathan Couch
Continuous Improvement Supervisor, Johnson Matthey
Level One Lean
"The Black Belt course improved my understanding of data and the way it enables me to ask the next important question."
Rob Henderson
Director of Strategic Sourcing and Acting Director of Quality, Edmund Optics
Six Sigma Black Belt
"I learned that leadership is not just a matter of what you tell people to do; you are a leader when you are working with your team and with others."
Eleonora Vendrame
Senior Manager, Procurement, Leonardo Helicopters
Leadership Development