Sentinel Process Systems
Strategy, Marketing, and Networking Services help Sentinel Process Systems Double Sales, Expand Company, and Save Costs
Doubled its sales
Added another division to the company
Added 9 employees, with additional roles being added by 2020

Sentinel Process Systems, Inc., headquartered in Hatboro, Pennsylvania, is a provider of innovative technologies and engineered solutions as a distributor and fabricator of high purity valves, process instrumentation, single use products, process hose, and fittings for the sanitary manufacturing industries – pharmaceutical, biotech, cosmetics, food, high purity chemical, and other applications. Sentinel's facilities total over 10,000 square feet, utilized as office, warehouse, and fabrication space with an outstanding technical staff.
The original "Sentinel Glass Company" was started in 1950 as an exclusive Corning Glass Works distributor of "high purity solutions" and solving process challenges with unique products and systems. Today, Sentinel is well known for its turnkey design/build process systems, as well as for supplying process analytical tools, single use products, fabricated process hoses, and a variety of sanitary valves and fittings. Customers are primarily located in the Mid-Atlantic and New England regions.
Sentinel leaders were interested in growing the business, finding new growth opportunities, and establishing structured processes to do so. In particular, they wished to define their corporate vision, set key growth and operations objectives, and establish processes to measure and monitor progress on those objectives. The managers requested DVIRC's continued assistance to keep them on track to achieve these objectives.
Sentinel leaders engaged with DVIRC in several areas to assist and effectively guide the company, as well as to uncover potential new business opportunities. DVIRC's Business Solutions Advisor, Marketing & Sales team, and other DVIRC personnel worked collaboratively with the company to provide the following services: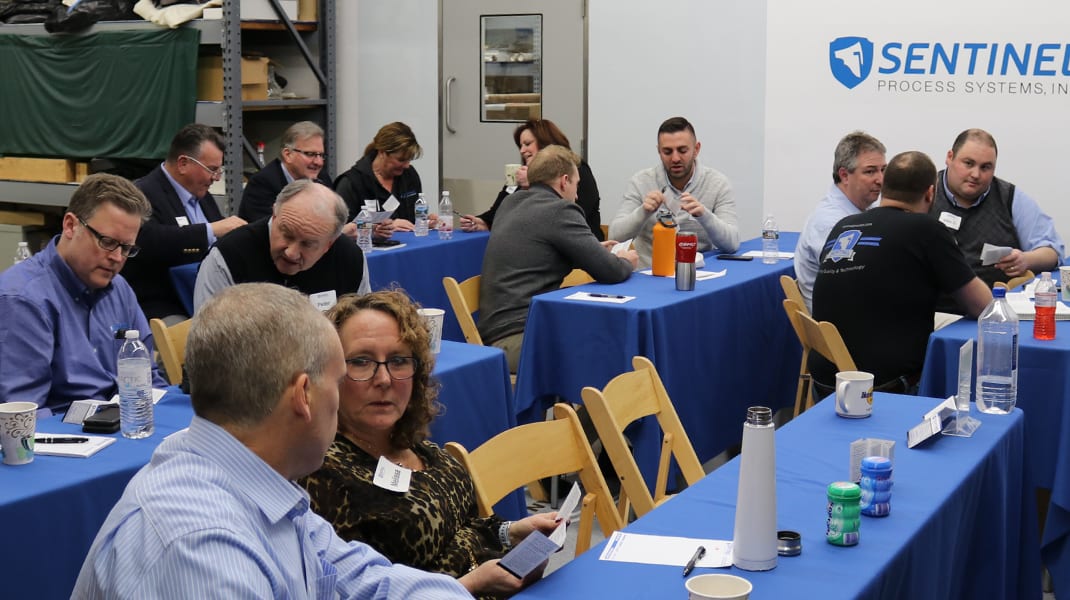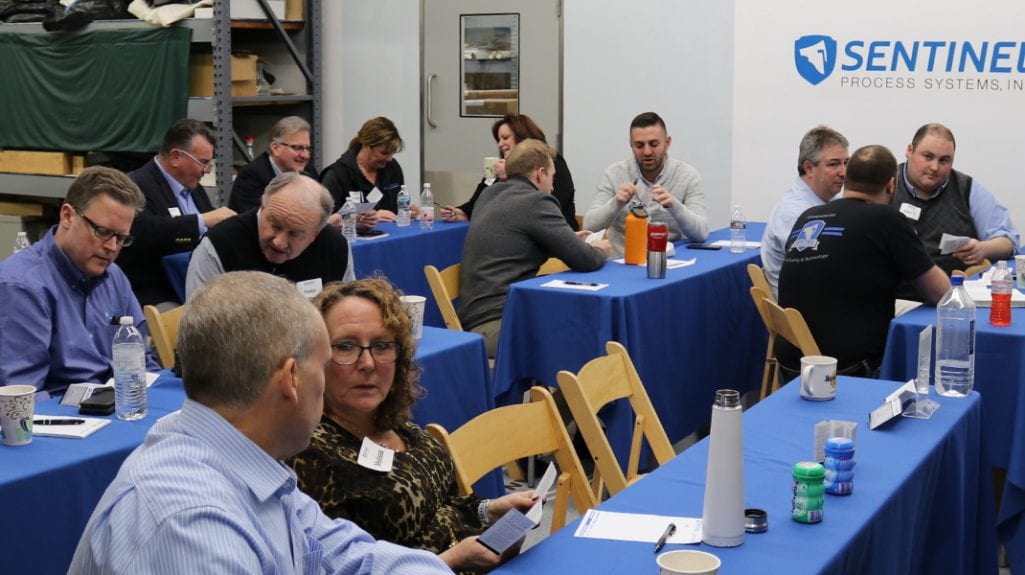 DVIRC's strategic planning program really helped me open my eyes to growing my business. I learned to take a 30,000 foot level look at strategic areas of focus. Those types of things became very apparent over the course of the program, beyond just selling our product to customers.
Paul Tramo had been working for his father, the owner of the company, since 1986, and in 2011, purchased the company from him. While he had had experience managing the business, Tramo knew he needed more help to grow the business and take it to the next level by looking at it through a more strategic lens. He looked into strategic planning support, which proved to be more expensive and time consuming than he was able to handle as the new company leader. DVIRC's strategic planning program, "Developing a Strategic Plan for Growth (DSPG)," proved to be a perfect fit for Tramo and his team. They participated in a 12 session program facilitated by DVIRC's Business Solutions Advisor to construct a strategic action plan unique to their business. The strategic planning process paved the way for Sentinel's future investment in improving its Marketing. It also catalyzed Tramo's investment in a management team to oversee the business, whereas beforehand, just Tramo and his brother-in-law were at the helm.
DVIRC worked with Sentinel to conduct industry and market research to validate market needs and opportunities they were exploring, specifically:
Direct and impartial primary research with Sentinel customers to uncover opportunities for sales penetration
Future consumption patterns of potential customers
Technology shifts or potential disruptors
Competitive intelligence on rival suppliers or alternative product
DVIRC and Sentinel were specifically exploring:
A newly developed product (Ecodas) – a shredder/sterilizing (autoclave) that turns pharmaceutical medical waste into municipal waste. The end use target was the pharma industry.
Market potential for developing new in-house "Cleanroom fabricated" products. 
DVIRC's Market Research support provided:
A custom database built off of a salesforce.com platform that was populated with high value prospective customers
Direct outreach and market intelligence from up to 100 prospects
Unbiased, Impartial Market Feedback & Analysis
Up to 20 completed prospect interviews
24/7 cloud access to campaign activities and performance
The research revealed:
Several large opportunities with pharmaceutical companies to pursue
A market need for the new "Clean Room" product
A projected potential for business growth of approximately $1.2 million
Over $150K cost savings
Company leaders became actively engaged in several DVIRC Executive Network Groups, which meet monthly to discuss business issues, peer-to-peer learning and networking, and assist in ongoing operations improvement initiatives. These groups consist of over 100 industrial, manufacturing, and distribution executives from the Philadelphia region. DVIRC offers a confidential setting where leaders from non-competing firms share and learn about common challenges as well as best practice solutions to achieve profitable growth.
Targeted Business Services
DVIRC also worked with company leaders to address areas of operational improvement, quality management systems, and related activities. DVIRC assisted Sentinel in completing and obtaining certification to Quality ISO medical standards, and guided company personnel into relevant DVIRC workshops, such as Lean, Quality, and Organizational Development.
From the time Sentinel originally engaged with DVIRC in 2010, the company had about $10 million in sales and had fewer than 20 employees. Since then, the company has:
Doubled its sales
Added another division to the company
Added 9 employees, with additional roles being added by 2020
Achieved $100,000 in cost savings
More Success Stories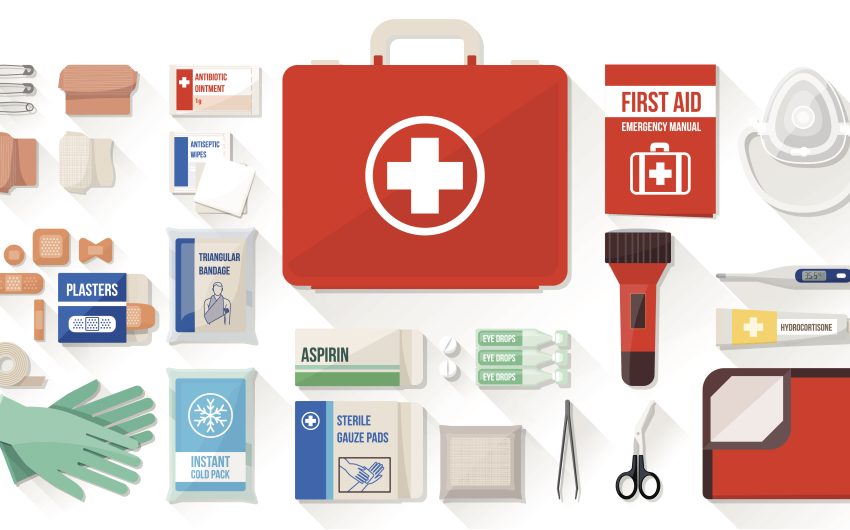 Medical Device Manufacturer Accelerates Time to Market with Supplier Scouting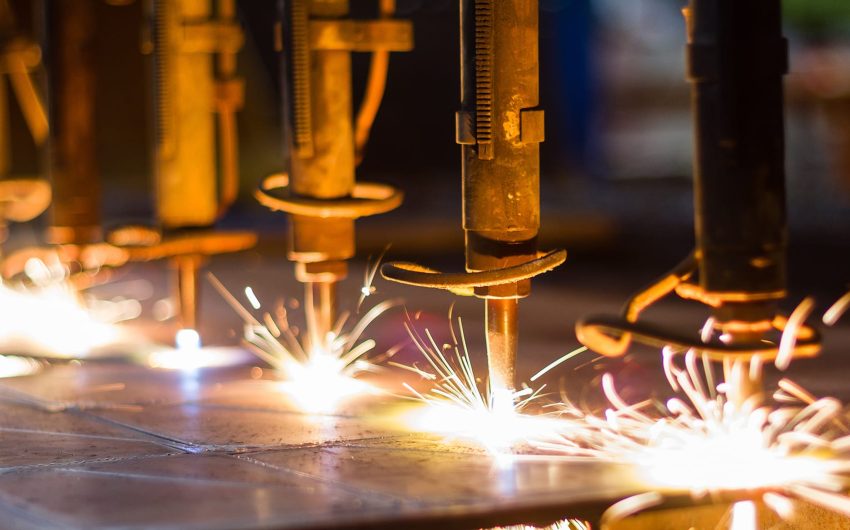 ERP Upgrade Improves Visibility, Efficiency and Productivity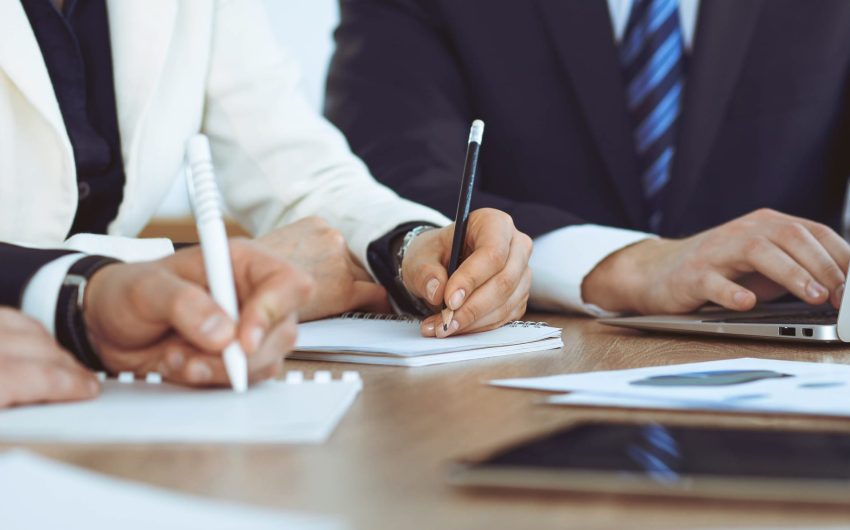 DVIRC Delivers Quick-Turn Supplier Scouting