U.S. Armed Services Supplier
DVIRC Provides Supplier Scouting for Novel DoD Medical Product
Raw list of 1,000 potential prospects
Focusted list of potential suppliers whom met regulatory requirements
Alignment of "blue" and "red" ribbon prospects meeting clients requirements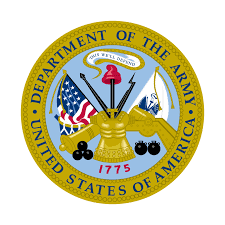 A supplier to the U.S. armed services, having developed a novel medical product, realized that its FDA approval for clinical testing would result in a ramp-up to production volumes that would overwhelm its supply chain. At the outset of the project, the client relied on three suppliers, each of which performed a strict—and strictly regulated—step in the process. These suppliers were originally selected for their process design capability and their willingness to work with a small medical device start-up; while they each embodied the attributes needed for product development, the anticipated production volumes would require additional partners.
The client engaged DVIRC to perform secondary and primary research to identify and prequalify suppliers meeting a strict set of regulatory standards. DVIRC established the necessary research parameters based on the project statement of work, discussions with the client, and preliminary research.
Next, DVIRC collaborated with the client to target suppliers of interest based on benchmark studies of the existing subcontractors, built a list of prospects meeting the first-order requirements of capabilities, size, and location, and reached out to each prospect to assess its suitability. The team established a biweekly project update schedule, during which DVIRC updated a comprehensive "mind map"— a graphic means of structuring and presenting research status.
Using database tools and researcher assistance, DVIRC narrowed a raw list of more than 1,100 potential prospects to a short list of high-priority targets for phone interviews.  DVIRC conducted all calls, assessing each respondent's capabilities and alignment with the client's requirements.
With the interviews concluded, DVIRC supplied the client with a manageable list of potential suppliers who met the regulatory requirements and manufacturing capabilities.
DVIRC's research team assessed all potential suppliers based on their responses to our surveys.  Those aligning most closely with the client's requirements were identified as "blue-ribbon" prospects.  Those matching fewer supplier attributes were listed as "red" ribbon prospects.