Metal Edge International
DVIRC Executive Coaching Helps Metal Edge Improve Operations Performance and Staff Development
10% efficiency improvement
16% sales increase in the past year
25% increase in contribution margin over the same period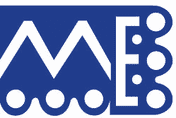 Metal Edge International is a packaging industry leader serving local, national, and multinational companies developing metal blades, profiles, slip-on blades, and other profile blade cutters. Metal Edge is a worldwide leading supplier in cutting edge materials, related applications, and dispensing products. Metal Edge has three production facilities, with their main manufacturing plant based out of North Wales, Pennsylvania.
In 2017, Metal Edge found itself prepared to better position its team for growth. Leadership wanted to implement company focus on cultural, leadership, and employee developments and operations improvement.
Through the 2020 COVID-19 pandemic, the company was challenged to re-energize its workforce and develop behaviors that would lead to improved morale and increased employee engagement to grow the business. Management recognized that to most effectively influence the company, these changes needed to come from leadership.
In a small to medium-sized enterprise, sometimes even the most senior manager, director, or owner needs a little support. Too often, an individual is looking for new methods, best practices, or is "too close to the action" to manage to top performance. Company managers and leaders often lack a trusted advisor to help them manage their vital role in the business. DVIRC's Executive Coaching brings an unbiased outside perspective to the specific challenges.
To address these changes, the Vice President of Administration and Finance at Metal Edge, who was responsible for the company's strategic and operational direction, sought out DVIRC for Executive Coaching support. DVIRC's Business Solution Advisor provided Metal Edge with guidance and advice, including new methods and best practice strategies to develop key staff members. The coaching goals included, but were not limited to:
Setting organizational priorities aligned with the organization's strategic direction;
Improving individual employees' management skills;
Engaging and aligning the management team with company's strategic goals;
Creating an environment of individual and team accountability;
Learning 'best practices' to foster inclusion and adjusting personal style and communication methods depending on the audience
Working with a DVIRC Executive Coach has provided an opportunity for self-reflection, streamlining priorities, and improved effectiveness to improve our production processes, peer-to-peer learning, and advice and council on organizational strengths and weaknesses. An outside perspective is essential for leaders to discuss confidential issues, brainstorm and learn from others, and 'work on the business.'
Jack Russo, Vice President Operations/Finance, Metal Edge
The results of DVIRC's Executive Coaching work with Metal Edge have been remarkable and have propelled the organization forward, as evidenced by the following qualitative and quantitative results:
10% efficiency improvement
16% sales increase in the past year
25% increase in contribution margin over the same period
Improved morale, communication, trust, and collaboration
Improved harmony within the organization, and an environment accepting of change;
Development of improvement teams that are empowered to make changes and improve the organization through teamwork and collaboration;
Stemming from improved scheduling and a renewed focus on production and product quality, optimized operations throughput, resulting in invigorated cash flow.
Ability to manage up and down the organization with improved communication, alignment, and enhancement of employee development practices.
These results were achieved despite the ongoing challenges of a global pandemic and its impact on customers and employees.
To see how DVIRC can provide guidance with your company's maintenance, operations, and quality efforts, introduce your company to workshops and training programs to support the staff, contact us today!
More Success Stories
Ameriscend Turns to DVIRC for Strategic Planning, Continuous Improvement Training and Coaching
DVIRC Helps The Fredericks Company Establish E-Commerce Presence and Acquire a Significant Increase in Revenue and New Customers
DVIRC Helps Germantown Tool Generate $6 Million in New Revenue Through Market Expansion