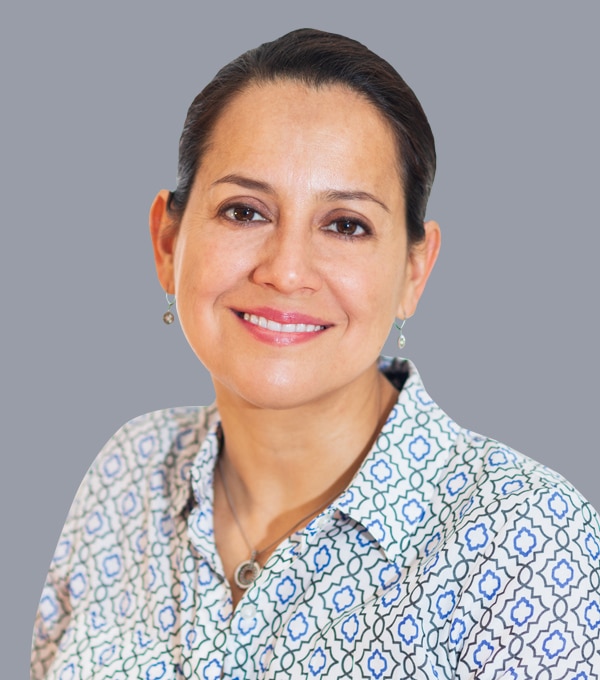 Jannette Cano-Schenk
President & Head Consultant, CS Pathways, LLC
Jannette Cano de Schenk is CS Pathways, LLC's president and head consultant. Ms. Cano de Schenk is partnering with DVIRC to offer their clients organizational development programs to prepare their workforce for current challenges while maximizing their positive impact. Ms. Cano de Schenk brings a multilingual and multicultural experience in entrepreneurial leadership and executive management to DVIRC. She has worked in several domestic and global projects, elevating executives' performance in diverse industries.
Currently, Ms. Cano de Schenk serves as Consultant and Executive Coach for Lapin International. She is involved in Corporate Leadership workshops and consults through 1:1 meetings as an executive coach to help employees manage existing organizational issues. Through an honest and open approach, she helps them identify their inner strengths and weaknesses, assists them in discovering their blind spots, and works with them to develop strategies to overcome them. Ms. Cano de Schenk's outside-the-box and bold approach are critical in helping them find a solid path to becoming authentic and inspirational leaders.
Prior roles include Chief Financial Officer at Cima Software Corporation, where she was responsible for all financial and corporate governance functions. As a member of the Board of Directors, she oversaw the expansion and business implementation into Latin America and merger and acquisitions. She has expertise in entrepreneurship, organizational behavior, and human resource management.
Ms. Cano de Schenk has a Master in Business Administration and Master in Information Science from Duquesne University and holds an undergraduate degree in Health Care Management. Ms. Cano de Schenk is a member of the International Coaching Federation, a certified Leadership and Executive coach from the Co-Active Training Institute, and an accredited Lead by Greatness coach. Ms. Cano de Schenk is a passionate advocate for the environment and education and serves as a mentor for High School Students at Urban Promise; she leads the SupaVida foundation, a non-profit organization focused on education and environmental initiatives.