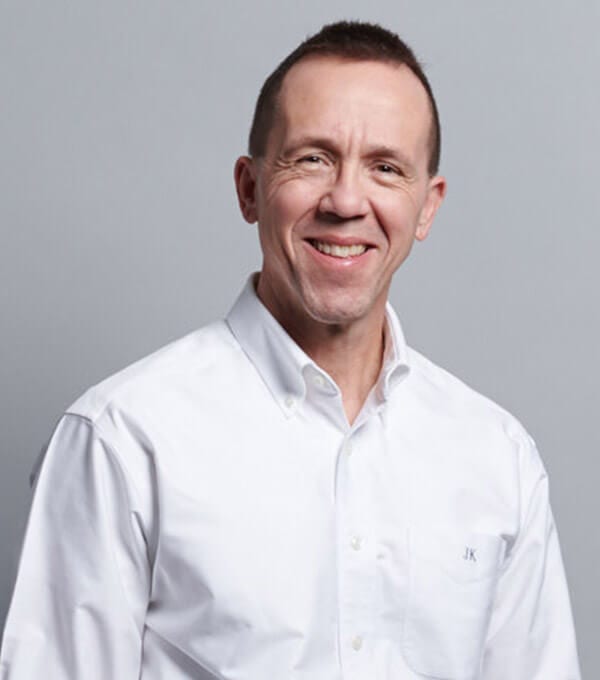 Jeff Kopenitz
Advanced Manufacturing Lean Master, Shingijutsu Japan
Jeff Kopenitz has taught, consulted, and coached participants in DVIRC's Lean Certification programs for over 15 years, and has provided on-site training, coaching, and mentoring for companies across the country and internationally.
He has more than 34 years of experience in the manufacturing and service industries, and has expertise in Six Sigma analysis, operations management, quality, engineering, value stream mapping, cellular manufacturing, visual control, total productive maintenance, set-up reduction, plant layout, lean office, and Toyota Kata. He strives to make sustainable continuous improvement part of a company's culture by incorporating organizational development, systems thinking, and change management techniques into his education training and consulting practice.
Jeff served in multiple capacities in the private sector, including Global Lean Six Sigma Director, Manufacturing Engineer, Quality Manager, Operations Manager, Director of Customer Support, Field Engineer, and Director of Operations, for companies such as Stanley Works and GE Medical Systems.
Jeff holds an MBA and master's degree in organizational development and leadership from St. Joseph's University, and bachelor's degree in electrical engineering from Penn State University. He has trained at Japan's Shingijutsu Institute under the direction of Yoshiki Iwata, Chihiro Nakao, and Akira Takenaka, all pupils of Taiichi Ohno, creator of the Toyota Production System. He is the President and board member of Association for Manufacturing Excellence Mid-Atlantic Region, and serves on engineering advisory boards for Jefferson University. He is an adjunct professor of Industrial Engineering at Jefferson University, and adjunct professor at Montgomery County Community College, where he has taught courses in Business Management, Customer Relationship Management, and Business Accounting. Jeff designed and taught Continuous Improvement/Project Management at Saint Joseph's University. He has been a guest lecturer at the Wharton School of Business the School of Engineering at the University of Pennsylvania and the 2018 Annual Kata Conference.