What's the Secret to Increasing Leads? Your Website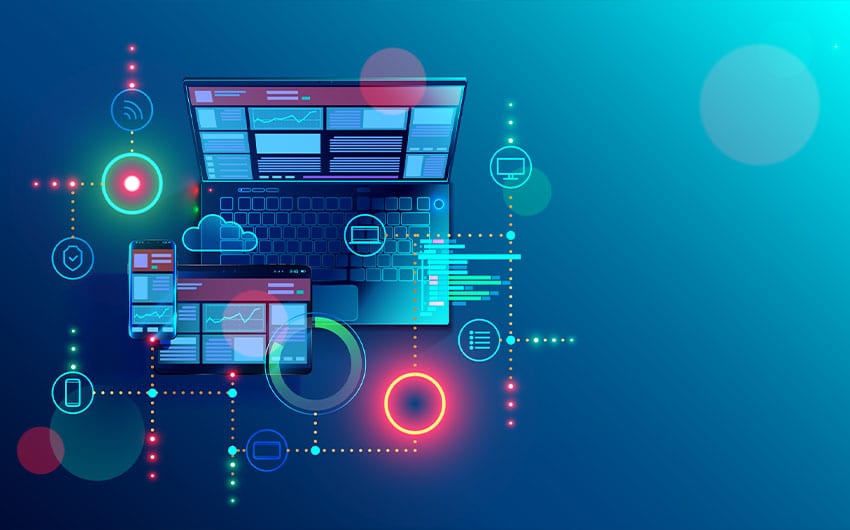 February 19, 2020
Short-changing the investment in your website and digital marketing could mean missing out on a key revenue generation opportunity. Prospects often interact with your website long before they speak to a member of your team, and your web presence should nurture visitors from the initial website encounter through to sales readiness.
For many small and medium-sized manufacturers (SMMs), though, an online presence is such a given that we almost take it for granted.  When we stop to think of the ways our websites can create an "always on, always available" source of leads and potential interest, we see that they can open a number of new avenues for promotion and customer engagement.
Sagan Medvec, DVIRC strategic partner and co-founder of Brand Llama, a Philadelphia-based boutique firm offering design, content, technology, and market strategy, reminds us not to forget the role of the website in the larger digital marketing context.
"It's important to remember how much your website can do for you, particularly from a lead generation perspective," Medvec says. "A well-designed web presence can enable small- and medium-sized business to create a level playing field with much larger competitors."
At an upcoming DVIRC webinar, to be held at noon on March 24, Medvec will share his insight and expertise, offering a host of best practices for leveraging website and digital marketing strategies.  Attendees will learn to attract prospects and convert those prospects to customers.  Here are just a few of the best practice topics to be covered in the webinar:
Industry-Target Landing Pages
Your website should underscore your expertise while giving a clear description of who you are and what you do.  Creating landing pages for each target industry—and tailoring the message to specific needs, concerns, and the solutions you offer—is an excellent way to illustrate the verticals you're active in. 
Using Web Contact Forms
"I like contact forms to be so easy to find that I almost trip over them," Medvec says. "You want to do everything you can to lower the barriers to making that first contact." He also says to resist the urge to ask for too much information up front. As visitors become more and more protective of their personal details, asking for more than the bare minimum—name, company, and a phone number or email, for instance—can scare prospects off.
Frequently Asked Questions (FAQs)
A well-crafted FAQ can be an excellent way to simplify messaging regarding your primary product or service.  Even if your core competencies are complex, it's vital that your website answer as many questions as possible to help qualify prospects before they pick up the phone. "You don't want a prospect calling to see if maybe you can help them," Medvec says. "Ideally, you want them to already know they need your product so you can hit the ground running."
Writing Content
Effective digital marketing demands a constant flow of content.  Fortunately, it is possible to overcome the natural aversion so many of us have to writing. It may be easier than you think to silence that inner critic and learn to push through that first draft. Remember, it's better to put things out when you need them, not wait until they're perfect. Medvec will also cover strategies to optimize your content ideas and make content creation a team effort—this way you can reduce the fear factor and get 500 or 600 words on the page faster than you might have thought possible.
Medvec reminds us that our websites are ever-available salespeople waiting for visitors. With that in mind, it's critical to address the site itself as the core of your digital marketing approach.
"Refine your message and get it online beginning with your website," Medvec stresses. "Then put it other places.  You don't want to drive traffic to a site that isn't ready to reinforce the message."
DVIRC and Brand Llama will help you sharpen your online messaging and arm you with the marketing tools needed to maximize return on your digital investment. To learn more, mark your calendar now for DVIRC's free March 24 webinar!
Learn more about how DVIRC can support you with marketing & sales, or contact us.