Stay on the Nice List with Gift Ideas from American Manufacturers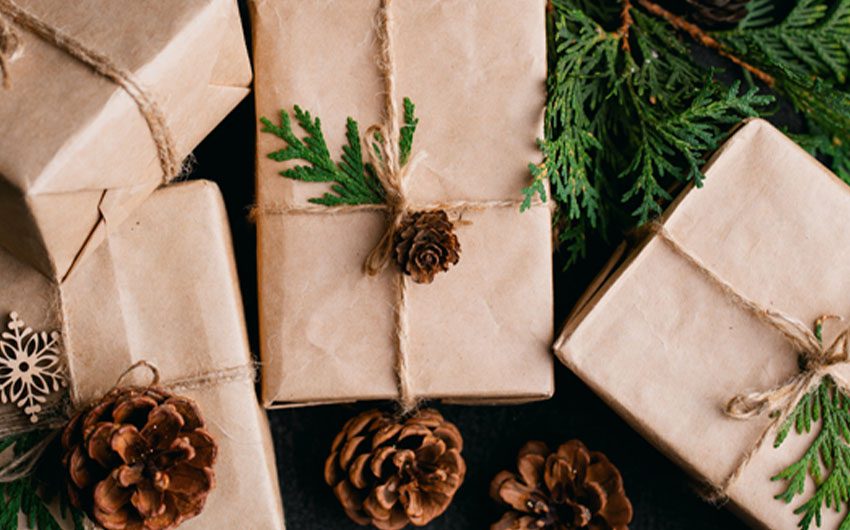 December 9, 2021
Written By: Phillip Wadsworth
Each year, the MEP National NetworkTM is fortunate to assist manufacturing companies across the nation that are operating at the cutting-edge of their industries and creating distinct, quality products. And, each year, we like to share some of these small to medium-sized manufacturers and their products with you. While not exhaustive, this gives you a sense of the great products made right here in the U.S. For 2021's gift-giving season, we've pulled together a list of companies with offerings that will have you on everyone's nice list come December.
Navajo Spirit Southwestern Wear
Here is an idea for someone with a southwestern flair – New Mexico clothiers, Navajo Spirit, produces unique, high-quality clothing with a southwestern flair. The company is well known at respected art shows, as well as major retailers such as QVC and the Smithsonian Gift catalog. After almost 30 years, Navajo Spirit can be found online or through its retail stores offering clothing, accessories, and gifts for men and women.
Powered by the MEP National Network
When Navajo Spirit began to incorporate more technology, digitization, and standardization of work processes, it saw the need to increase training opportunities. The New Mexico Manufacturing Extension Partnership (New Mexico MEP) was able to assist with cross training and Lean 101 tools that increased production rates by 18%. This collaboration also resulted in a plan to use leftover material scraps to design and produce tablet covers, golf covers, makeup pouches, and other Christmas craft gifts.
Fortress Clothing
I love hiking and this would be a great addition to my gear. Based in Mt. Pleasant, Utah, Fortress Clothing employs a patented insulation technology (AERIS) in its clothing designs to keep you warm in all environments, even when wet. For those who enjoy the outdoors, Fortress has protective gear ranging from full clothing to gloves and accessories. It also offers full-outfit bundles to make your gift selection a little easier.
Powered by the MEP National Network
When Fortress contacted the University of Utah Manufacturing Extension Partnership (UUMEP) Center, a relationship was established with the MEP Center's partner, iMpact Utah. iMpact Utah was able to help Fortress define its messaging and audience, then update its website to represent these changes. Additionally, UUMEP connected the company with a program that ultimately prepared it for its Shark Tank audition and appearance.
Chi Kitchen
Rhode Island's woman- and Asian-owned business, Chi Kitchen, has been producing fermented food items since 2015. From vegan options to pickles, the offerings run the gamut and are known for being high-quality products. Chi Kitchen also offers gift cards on its website.
Powered by the MEP National Network
Chi Kitchen attended a Polaris MEP workshop to learn more about incorporating lean manufacturing into its food packaging and processing. The Polaris team determined that the first step was incorporating a kaizen event to brainstorm ways to improve packaging in the facility. The second course of action was a four-step kata process. The combination resulted in a 70% increase in output, by releasing stress and helping the team to focus energy on a direction that resulted in manageable growth.
Pussums Cat Company
Having three cats in our house, the offerings from this company would be a perfect gift. With the moniker Dr. Pussum's Fancy Feline Elixir, it's easy to see that there is great pride in this family-owned company. Producing catnip toys for kittens and gifts for cat lovers, 100% quality is of the utmost importance. All its items are handstitched using natural products and no fillers.
Powered by the MEP National Network
After purchasing the company from family members, the owners realized that to grow, they would need to relocate. Maine MEP stepped in to help with the process, through evaluating each potential location. Once the new location was decided on, Maine MEP helped to establish lean principles and workflows, along with efficient facility usage.
CNOC Outdoors
The idea for this company's goods for the outdoors enthusiast was had in the Scottish Highlands, but the company was founded in the U.S. It was personal frustration with subpar products that led Gilad Nachmani to the entrepreneurial venture into outdoor adventure items. After time spent fundraising in person and through Kickstarter, Oregon's CNOC Outdoors was formed touting high-quality trekking poles. Since then, the offerings have grown to include hygiene, hydration and nutrition items, and other accessories that are perfect for adventurers.
Powered by the MEP National Network
The Oregon Manufacturing Extension Partnership (OMEP) was able to assist CNOC in two different ways. First, it helped CNOC create a value stream map to outline the areas of waste and streamline the organization overall. Secondly, OMEP helped to align the company's mission, values, and value proposition to target its ideal customer. This led to an easy-to-follow guide, not only launching its walking poles, but many other high-quality, outdoor products.
Lovevery
With a goal of helping parents to feel confident using developmentally focused play with their children, Idaho-based Lovevery works with child development experts to create products that are both educational and fun. The activities and play focus on children up to age four and include popular play kits and other developmentally appropriate toys. The company also offers emailed activities specifically for a child's age level.
Powered by the MEP National Network
When Lovevery realized its growth potential and timeline, it hired Jake Fouts to oversee product engineering. An alumnus of TechHelp, the MEP Center in Idaho, Fouts turned to TechHelp to embed two student employees to fill the product design gap. The insight and talent found through TechHelp provided Lovevery with the skills and creativity it needed to improve the user experience, leading to innovation that brought in new investments and sales.
Trifecta Houseboats
Has anyone been really, really good? Kentucky is known as "the houseboat capital of the world," and Trifecta Houseboats is one reason why. From customized dreamboats, to renovations and pre-owned boats, the Trifecta brands (including Thoroughbred Houseboats, Stardust Cruisers, and Sumerset Houseboats) are some of the industry's most sought after.
Powered by the MEP National Network
Because of the level of popularity that Trifecta's Legacy Brands attained, the company began to push deadlines out due to demand. With the help of the Advantage Kentucky Alliance, the MEP Center in Kentucky, a leadership and safety training program was developed. This training gave Trifecta's leadership team the ability to think strategically and clearly communicate, leading to streamlined productivity.
From outdoor adventurers to new parents (or cat parents) or even those with unique or expensive tastes, American manufacturers are maintaining the highest level of quality and innovative gifts for everyone on your list. Whether you're looking for an American-made product for the holidays, or are a manufacturer seeking a domestic supply source throughout the year, you can reach out to DVIRC to learn more about how you can purchase or source high-quality American-made products to meet your needs. Happy Holidays!
Original Source: https://www.nist.gov/blogs/manufacturing-innovation-blog/stay-nice-list-gift-ideas-american-manufacturers