Six Sigma – Reduce Costs, Increases Customer Satisfaction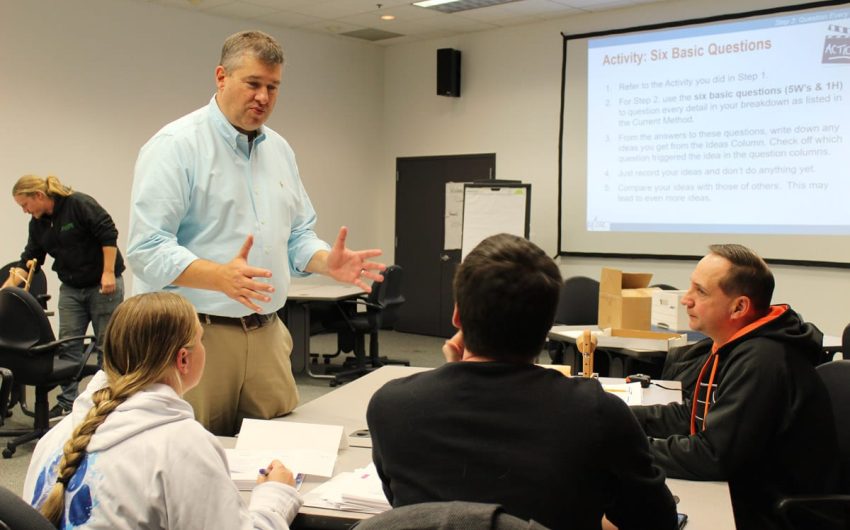 What is Six Sigma?
Six Sigma is similar to Lean manufacturing in that it aims to improve processes; while Lean is about eliminating waste, though, Six Sigma is a means of reducing variation.
In essence, Six Sigma is a measurement of process capability. Six Sigma—or six standard deviations—equates to 3.4 Defects Per Million Opportunities ("DPMO"). Although Six Sigma is the goal, you may not get there, and it may not apply to each and every business process. Airlines are better than Six Sigma in terms of fatalities per million passengers, for instance, although baggage handling is not Six Sigma. You have to weigh the inherent practicality. What is the market willing to pay for? A ticket on an airline that was Six Sigma compliant for baggage would be prohibitively expensive.
One of the key Six Sigma concepts is "Y = f(x)." If Y is the output we're interested in, then X represents the inputs in the process. With Six Sigma, in order to get the result you want, you need to focus on the critical inputs. If you want to bake a cake, then Y is the quality of that cake. That quality, though, will be dependent on the ingredients and the process used to transform those ingredients. In Six Sigma, you focus on the inputs more than the "good cake" result.
Why would a company's leadership decide to pursue Six Sigma?
The business leadership might make a commitment to Six Sigma because they are experiencing high defect rates or inconsistent productivity. Regardless of the reasons why, Six Sigma training and coaching can help to empower employees. The process can take the form of an open workshop or dedicated on-site training. The key is to make it concrete, though. We begin by defining a project, and then we give students the tools and support they need to execute it. That means that every Six Sigma session focuses on a real challenge that exists at their company, and we work together to solve that problem through the course of their training. That balance of theoretical and practical learning does several things. For starters, it improves retention and creates a real sense of relevance for the students and their company.
Probably most importantly, we offer a 100% ROI guarantee. We promise that each student (or group if they come from the same company) will generate savings that are at least equal to the cost of the program. We don't consider the project to be finished until they do. Those savings are significant, too—they average approximately $50,000 for Green Belt training and $100,000 for Black Belt training. That's a huge win for the individual and the company alike.
What is a typical engagement like?
We work with students in a lot of different roles. Engineering, quality, and operations are the three main job functions. The idea is that they will be able to effectively execute projects to improve efficiency, increase productivity, reduce scrap, etc.
We follow the Define-Measure-Analyze-Improve-Control methodology, or DMAIC. Within DMAIC you begin by clearly defining the project, process, and other elements that will be measured. Then you measure and analyze those variables in order to identify areas for improvement. When we've successfully made those improvements, we teach the students to continuously control in order to reach the desired results.
What are the typical benefits of Six Sigma?
There are benefits for both the individual and the company, and both can be significant. For the individual, those who complete Six Sigma training have an average salary almost $13,000 higher than those who don't. And almost a third of those who earn Six Sigma black belts are promoted within 12 months of being certified.
In terms of organizational benefits, research shows an average return of $2.00 for every dollar invested in Six Sigma. Improved product quality (from the customer perspective), reduced process cycle times, enhanced staff skills, a globally recognized status, standardized language throughout an organization…the list of ways Six Sigma benefits the organization as a whole is a long one.
One way we monitor success is to make sure we deliver on the guarantee I mentioned above. That involves following up with students to ask about the measurable benefits they saw as a result of their Six Sigma training.
What kinds of companies stand to benefit from Six Sigma?
It truly is anyone. Six Sigma excels at helping companies with a lot of data they're not doing anything with. Students learn to use graphical tools to determine root cause, to see the variation, and then they're better able to use that data more intuitively and effectively.
How does the DVIRC approach differ from other Six Sigma programs?
One difference between Six Sigma and Lean is that you can make a midstream change to your end goal (in terms of the level of certification you're going after). Our 100% guarantee shows that we stand behind our value promise, and we're confident it will be achieved. The project work enhances learning, and the ROI is a huge win for individual and company alike.
The DVIRC approach also offers a different schedule that we feel makes more sense for those who are trying to balance their day-to-day responsibilities with their training. We hold two training sessions per week every three weeks; that's far different (and less disruptive) than taking students away from their work for one full week each month for two months.
In addition, our pace is designed to follow your project—you learn things as your project rolls out. And because you're learning at a more reasonable rate, the overall retention is better. Finally, there are materials we include as part of the program. DVIRC Six Sigma engagement includes some helpful software as part of the course fee. This is built on QI macros (an Excel add-in), which is very intuitive and easy to use. Participants also get a program called Minitab, a standalone program for more advanced users. We also give them a backpack full of binders with copies of every slide we use in the program and a flash drive. The goal is to make it easy and convenient to learn and implement the Six Sigma methodology.
If a company wants to get started, what is the easiest way to do so?
Contact us! We'll sit down, learn about the business issues at hand, and see if Six Sigma is what your business needs.