Regional Manufacturing Leaders Gather, Share Best Practices for Working with Department of Defense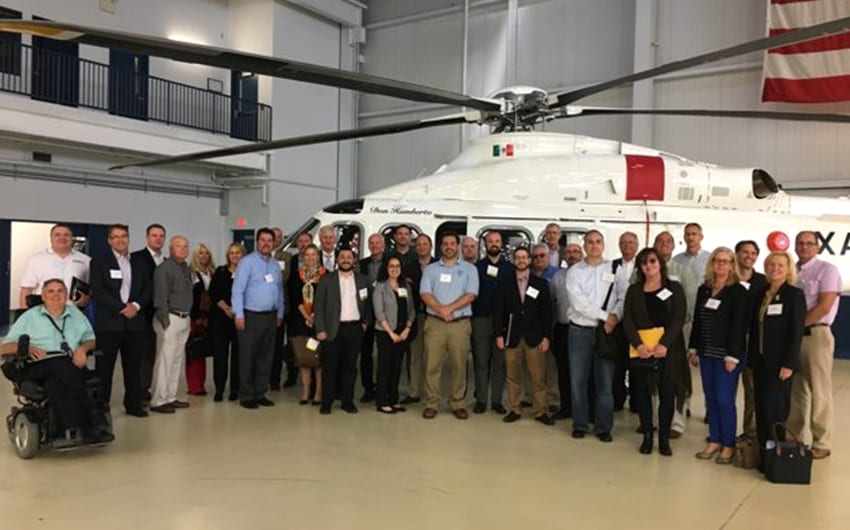 Over the past two years, the Delaware Valley Industrial Resource Center (DVIRC), a regional economic development organization that supports the profitable growth of small and mid-sized U.S. manufacturers, has been working on behalf of the Department of Defense Office of Economic Adjustment (DOD-OEA) to help manufacturers diversify their customer base—both within the DOD and in commercial markets.
This work connected DVIRC to the local chapter of the National Defense Industrial Association (NDIA), and on September 29th, the two organizations hosted a workshop called Diversify Your Markets—DOD and Beyond, which addressed ways manufacturers can generate new business opportunities within the DOD and commercial markets.
The event, held at Leonardo Helicopters, featured two panels of experts. In one panel, Patricia Woody Reeves, who worked as a senior executive in the U.S. Navy for 34 years, provided a high-level presentation on the DOD's current priorities and major investments. Her fellow panelists were small and large prime contractors, who shared their perspectives on how small and mid-sized manufacturers (SMMs) can improve their businesses through diversification and deeper penetration within the DOD. A second panel featured Chris Scafario, Director of Marketing Services at DVIRC, who led a discussion about the ways SMMs can grow their businesses commercially through market diversification. He was joined by leaders from Germantown Tool & Machine and Rhoads Industries, who provided case studies on how they diversified their businesses and gained more market share by partnering with DVIRC.
"It is vital to educate business leaders of small and mid-sized manufacturers about opportunities to grow their businesses," said Barry Miller, President and CEO of DVIRC. "DVIRC can help defense suppliers re-position their businesses for significant operational improvement and market diversification opportunities."
Historically, defense contract awards have provided Pennsylvania companies with stable business and future growth prospects, and Pennsylvania ranks seventh in the nation in terms of defense contract activity, totaling $10.3 billion, according to the Pennsylvania Department of Community & Economic Development.
"DOD suppliers will be enjoying a strong growth period as the military rebuilds its capabilities," said Joseph Welsh, Board President of NDIA's Delaware Valley chapter. "Current global dynamics require the DOD not only to increase its budget, but also to respond to trends such as speed to fleet, product diversification, and obsolescence."
Attendees participated in a company tour of the Leonardo Helicopters production facility following the event.
Companies interested in learning more about market diversification services at DVIRC or the company's DOD-OEA partnership can contact us at 215-552-3800, info@dvirc.org, or here.