Pennsylvania Offers New Funding to Help Philadelphia Students Discover Opportunities in Manufacturing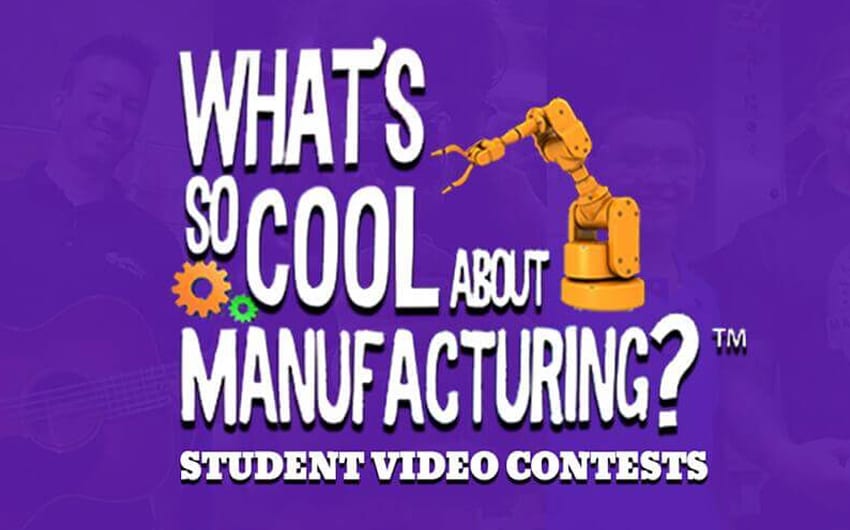 January 16, 2020
Governor Tom Wolf announced that the Delaware Valley Industrial Resource Center (DVIRC) was approved for $110,000 in Manufacturing PA Training-to-Career funding to nearly double the number of teams in Bucks, Montgomery, and Philadelphia counties participating in the educational competition, 'What's So Cool About Manufacturing?' (WSCM).
"More and more students have a growing interest in manufacturing employment because of innovative and interactive programs like 'What's So Cool About Manufacturing?' said Gov. Wolf. "We are proud to support the creative efforts being made by Pennsylvania teachers, students, and manufacturing companies as they collaborate to illustrate the opportunities available in this industry."
WSCM matches teams with manufacturing businesses in their communities that invite student filmmakers to highlight products, interview staff, and best showcase what it would be like to work for that employer. The new funding made available by the Wolf Administration will help grow the number of participating teams from 28 to 40 this year.
WSCM was created to help shape the image of manufacturing and career and technical education opportunities for students by highlighting the potential for good-paying, stable jobs in an evolving industry. A focus on career pathways in schools and more STEM education in many Pennsylvania classrooms combined with technological innovations in the industry are shaping the future of manufacturing and preparing the next generation of workers.
The contest creates regional awareness of advanced manufacturing careers, increases both student and parent interest in STEM and technical education opportunities, helps students get an inside look at manufacturing companies in their community, encourages collaboration between industry and educators, and offers a project-based learning experience for students.
The funding will support additional outreach to schools and companies in the Philadelphia area, professional services and consultations, trainings, equipment and supplies, and more. This funding supports Governor Wolf's commitment to enhancing the growth and competitiveness of Pennsylvania's manufacturing industry by identifying and training a skilled workforce.
"The commonwealth's support for 'What's So Cool About Manufacturing' allows us to manage and promote the program for another year to demonstrate to the future workforce the importance of manufacturing in the region," said DVIRC Executive Vice President Tony Girifalco. "With support from the Montgomery and Bucks County Workforce Investment boards and the Manufacturing Alliance of Bucks and Montgomery counties, we're pushing hard to increase participation to 40 teams—a nearly 50 percent increase over last year. Companies love it, students love it, and parents and teachers love it, so anything we can do to build more interest in and support for manufacturing and manufacturing careers, we are glad to do."
Governor Wolf's Manufacturing PA initiative was launched in October 2017, and since then has funded 35 projects and invested more than $9 million through the Training-to-Career program. Training-to-Career grants support projects that result in short-term work-readiness, job placement, or the advancement of manufacturing. The Manufacturing PA Training-to-Career program works collaboratively with local manufacturers to identify and teach missing essential skills for entry level applicants seeking manufacturing employment, engage youth or those with barriers to career opportunities in manufacturing, and advance capacity for local or regional manufacturers.
To learn more about how to participate in this year's WSCM contest as a host, school, or sponsor, visit DVIRC's website.
For more information about the Wolf Administration's commitment to manufacturing, visit the Department of Community and Economic Development (DCED) website or follow on Twitter, LinkedIn, Facebook, and YouTube.