Manufacturing Leaders Celebrate DVIRC Course Completion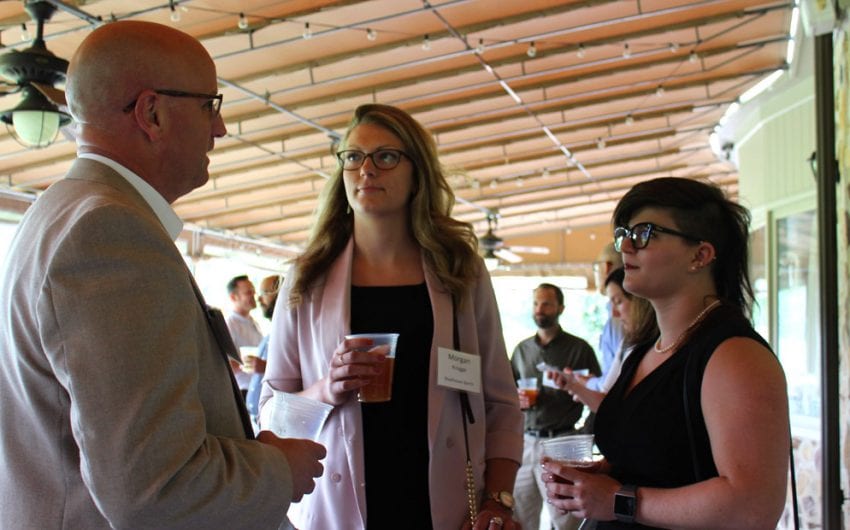 July 27, 2018
On June 22nd, manufacturing employees from the Philadelphia region celebrated the culmination of training and education courses in which they participated at DVIRC. This year, 119 individuals ranging from the shop floor to the corner office, representing 45 different companies, graduated from numerous courses and received certifications in Lean, Six Sigma, and Organizational Development, and came away with skills to improve their company's bottom line, which so many companies struggle with today. By cultivating and investing in their existing workforce, many believe they will retain a more talented workforce and gain a competitive advantage.
DVIRC created its training and education program in 1995, and now has more than 3,000 graduates from the region who are trained in operational and leadership best practices.
Jeff Kopenitz, Director of Advanced Manufacturing & Training & Education at DVIRC, addressed the graduates during the event.
"The programs you have participated in have been designed to help your organizations confront the three 'Big C's' of today's business landscape: Change, Complexity, and Competition. The speed and scope of change has reduced product life cycles, products and services now require increased skills and knowledge, and competition has globalized," Kopenitz said.
During the event, students from each DVIRC certification program spoke about their experiences and shared how they were able to apply their knowledge within their workplace.
DVIRC employees received certifications in Lean and Organizational LeadershipRosa Melton, a DVIRC alumna who previously participated in several Lean and Six Sigma certification courses at DVIRC, graduated from DVIRC's Leadership Development certification program designed for seasoned, cross-functional leaders.
"DVIRC has taught me and my entire team to speak a different language and see through different eyes. I can say unequivocally that this class has enabled me to come home from class each time and say 'we can do this!' and really work on implementing things," Melton said.
Jonathan Parent, Manufacturing Engineer at DSM Biomedical, received his certification in Six Sigma Black Belt this year, and previously participated in DVIRC's Lean Level One and Level Two Champions certification programs.
"It was great to talk with other companies who are sharing similar problems and are applying tools in creative ways," Parent said. He reflected on his numerous experiences participating in courses at DVIRC, adding, "I like to think of each one of these classes as teaching you different tools to put in your toolbox over time. You really get to build your skill set and have a nice, robust set of tools you can apply in whatever situation you need."
In addition to receiving certificates of graduation and trophies, attendees participated in a raffle for prizes donated by sponsors, including luggage, Eagles memorabilia, a Phillies' Package, and a laptop. To learn about upcoming training and education opportunities at DVIRC, visit our events page.
For more about these and other services DVIRC offers, call 215-552-3800 or contact us.