How TWEE is Redefining Sidewalk Chalk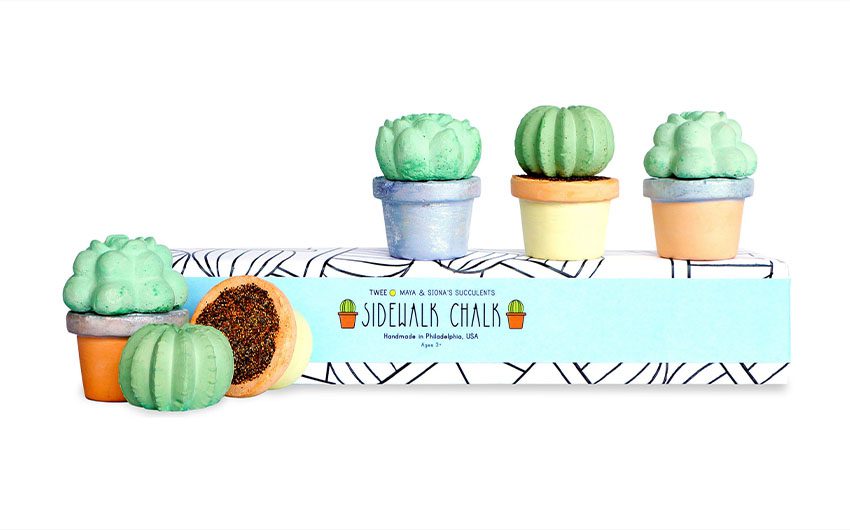 December 10, 2021
This article is the first in a series spotlighting Philadelphia makers participating in DVIRC's Level-Up Manufacturing program in partnership with Community College of Philadelphia.
One of the biggest fears for entrepreneurs is the fear of not knowing enough. Business owners big, small, and everything in between may possess the idea and the drive without the business acumen. Simply put, not all business owners have a background in business. In fact, only 9% of entrepreneurs have a bachelor's degree in business. Does that mean that the dreamers, leaders, and makers should stifle their natural drive towards owning a business? No, it means that they need assistance, guidance, and support.
Delaware Valley Industrial Resource Center (DVIRC) offers a relentless dedication to the prosperity and success of small – mid-sized U.S. manufacturers. For 30 plus years, the passionate team of industry experts have been applying their expertise to develop and implement successful business solutions for each and every client.
In the latest partnership with the Community College of Philadelphia (CCP), DVIRC developed the "Level-Up" Manufacturing Course Program, a new series for Philadelphia makers and micro manufacturers looking to advance, designed to assist manufacturing firms with fewer than ten employees to evolve and take their business to a new heights. DVIRC understands that small businesses often lack the time, experience, and structure it takes to adopt best practices. This is especially true for firms with fewer than 10 employees. "Level Up" Manufacturing is a right-sized program that will train and help participants implement the tools and tactics behind some of the world's most successful companies.
One of the Philadelphia makers participating is woman-owned, Philadelphia-based, eco-friendly sidewalk chalk brand, TWEE. DVIRC had the chance to interview co-owner, Margaux Delcollo, to learn more about both her "too cute" brand and why she chose "Level Up."
Please tell us about your business and why you began.
Well, I have an eclectic background. After I graduated from college, I started working in Public Relations for New York fashion week. I then decided to return to school and completed a master's degree in museum studies, and worked in the industry until I had children. Entrepreneurship was never really on my radar, but necessity is the mother of invention. The idea for TWEE was born during my son's pre-k class. A classroom project proved to be very enlightening. I realized that chalk is quite persnickety. The process needs proper drying time, temperature, and air circulation to create the perfect mold, a product that lasts and does not turn to powder, a product that can be painted, and a product that inspires imagination. We recognized that there was a gap in the market and a unique opportunity. TWEE was born and handmade in my garage. We quickly began selling on etsy (and still do) through their wholesale wing, which expanded to include a national order from Nordstrom and over the past fours years we have continued to expand.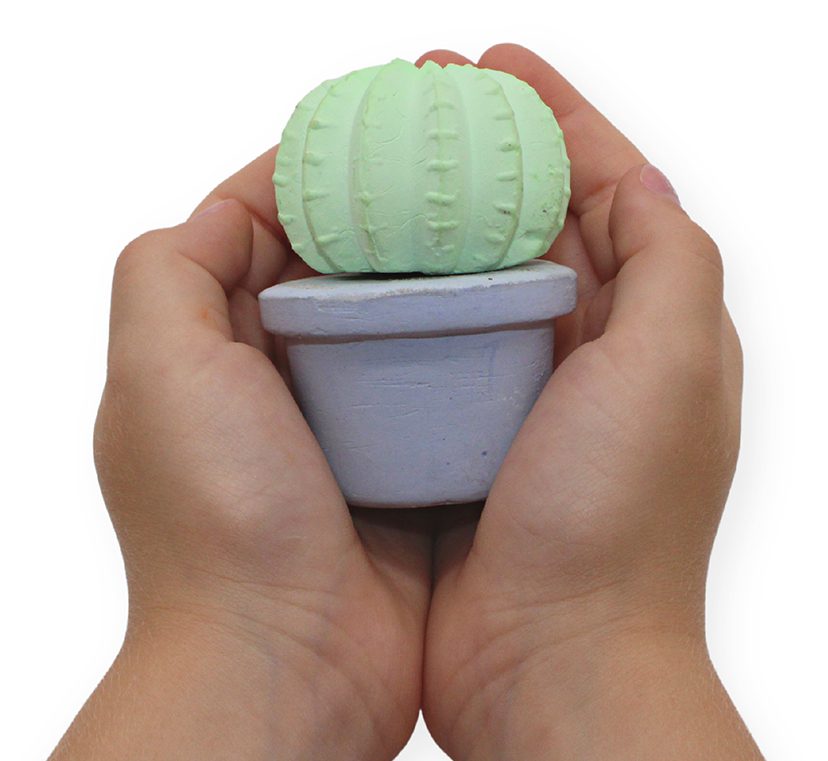 Why did you choose the name TWEE and what does it mean? 
TWEE means "too cute" — and it is — but it is also serious work.
What would you say is the main differentiator between TWEE and other sidewalk chalk brands?
We have many differentiators that distinguish TWEE from other chalk brands. Our handmade product is created in our "Makery" (fondly named after combining the maker studio and a bakery) where we use eco-friendly ingredients using hand blenders and molds for a durable, adorable, and safe product. Every design is thoughtfully made with the child in mind, making sure that we consider how a child would hold and grasp, supporting the way they learn the fine motor skills, early writing, literacy, and use of their fingers. Our chalk products spark imagination and promote dual play. For instance, the beautifully crafted macarons can be used to draw a plate and saucer for children to experience a tea party. We are also a proudly women-owned maker studio/manufacturer. Fun fact: our molds contain a byproduct residue sediment consisting of gypsum, a mineral and integral source of sulfur that promotes healthy plant nutrition! 
How do you find the inspiration for the designs?
We are inspired by many things. First and foremost, we ask ourselves, "what does the buyer want? What would interest a parent to purchase for their child or for a gift?" In our Makery (maker studio + bakery) we create a couple of new designs a year, keeping in mind that one design is always a big concept in terms of its packaging. It is also paired with a charity or organization in an effort to give back. We believe wholeheartedly in a philanthropic mission to our brand. For instance, the Mason's planets chalk is a solar system which donates $2 from every sale to Children's Hospital of Philadelphia for autism research. The Sam's Slider and Fries donates $2 from every sale to GLSEN: an American education organization whose mission ensures that every member of every school community is valued and respected regardless of sexual orientation, gender identity, or gender expression. And of course, we also take into consideration the thoughts from my children and the personal interests of our team.
Can you give us a teaser on upcoming products? 
Yes! The Maya and Siona succulents. Five handmade sidewalk chalk succulents in five chalk flower pots. $2 from every sale of Maya & Siona's Succulents will go to KidsGardening in support of their mission: creating opportunities for kids to play, learn, and grow through gardening. New this week!
Where can people purchase TWEE besides the company website?
TWEE can be purchased in the 400 Nordstrom's across the country, Etsy, and independent corner stores. 
"The first class alone was such an eye opener! I felt like I needed this rejuvenation and a burst of excitement for the possibilities of our brand."
Why did you chose to enroll in the Level-Up program?
We already had a connection with Community College of Philadelphia from completing the Power-Up Your Business program, which was an amazing resource. Upon completion of the course, we received a manufacturing email featuring "Level Up." At first we thought that our business being handmade was different from manufacturing tools, but the basic tenants like cost of goods are similar. We understand that we still have much to learn when it comes to scaling our business and the world of manufacturing. We need to learn more and build accordingly. 
What do you hope to gain from the program?
First and foremost, I want to learn how to build the brand and how to increase our staff. Other things I'd like to know include how to shift work, and what the industry standards are for a manufacturer that sells handmade products. However, once you get into the program, you realize the questions that should be asked. Ultimately, if we get one helpful tidbit from the class, then it is a success. The first class alone was such an eye opener! I felt like I needed this rejuvenation and a burst of excitement for the possibilities of our brand.
You mentioned one of your objectives for the "Level Up" program is scaling, but challenges include product diversification. What types of products would you like to explore?
When I look at our company, our tenets are eco-friendly, beautifully and thoughtfully designed, and there's consideration for how a child interacts with our products. With that said, how can we expand on those tenets to include other products? Our goal is to fill an entire shelf at a retail partner with thoughtfully created products that promote our principles. Our expertise may be chalk manufacturing, but what if we included crayons? What would that look like for our business model? How do you begin to source supplies? As it stands, some elements of the business we learned along the way. The "Level Up" program allows us to get ahead of our questions and challenges. 
What are some of TWEE's long-term goals?
Our biggest goal is to fill up a shelf with thoughtfully designed tools that push a child's imagination. I love the book, A Beautiful Oops! By Barney Saltzbergthe; we want the children that use our products to embrace their so-called mistakes and explore their imagination to the fullest. We want to expand to include more than one product to become a complete brand. We started expanding with our park pouches. These handmade and designed cotton canvas and fully lined bags are park themed, named after a park in the city of Philadelphia, and are the perfect container for easy clean-up. We create two limited edition bags twice a year. This year, our bags were featured on Gwyneth Paltrow's Goop Gift Guide!
During the pandemic did you pivot from wholesale to direct to consumer?
Yes. Because we keep a low inventory of product, we switched from wholesale to direct-to-consumer, back into my garage. This turned out to be a great opportunity for us. I like to say that TWEE is like a gorilla barreling down a hill and we are just holding on for dear life. We are fortunate that the brand has built such momentum. During this time, we were able to take a step back and audit the business, asking questions like, "how do we take the business from here to there?"
Now we are back to filling wholesale orders, we lost some stores that had to close during the pandemic, but are now seeing the rebirth of new stores.
Could you please share some tips for small business owners like yourself?
There are so many resources in Philadelphia and beyond that are free. Resources and support are available, you just have to look. Over these years we have completed grant programs through CCP, Tory Burch, Goldman Sachs, and now DVIRC. In addition to the helpful insights and business teachings, we were able to increase our network base, which has proved to be invaluable, having even partnered with companies that we met through these programs on our park pouches. Be committed to learning something new every day!
Please be sure to follow TWEE on Instagram @tweemade and Facebook @Twee
Stay tuned for our next profile featuring Remark Glass