When your spreadsheets need spreadsheets, it's time for ERP Software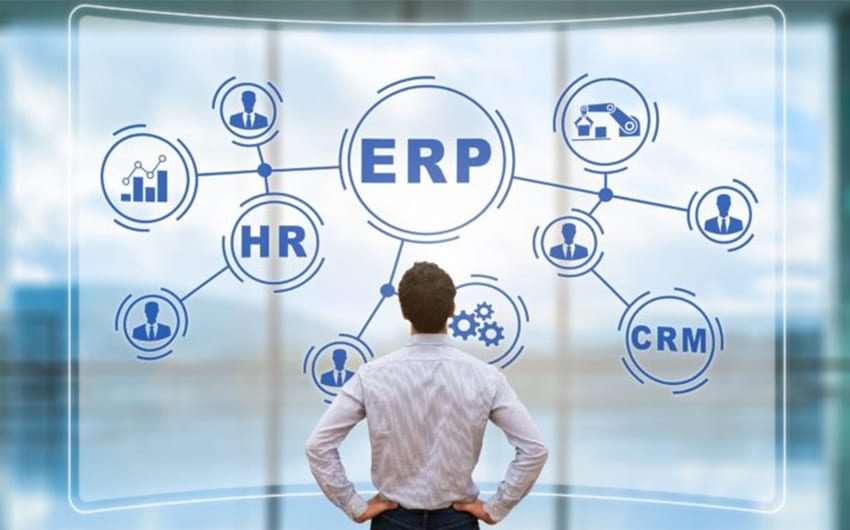 The number one reason companies decide it's time for new software is improved productivity. During the recent economic expansion, many companies realized that their spreadsheet-driven businesses were inhibiting staff productivity. They could not effectively process increased volumes of business with so much disconnected data, and realized the need for information in one database that is properly secured, with well-designed user interfaces and visibility of information in real-time dashboards.
Spreadsheets aren't the answer. In fact, they can move your  business backwards.
Many manufacturers begin with simple accounting software and spreadsheets that support functions such as estimating/quoting and production management. As their businesses grow, they add applications such as Customer Relationship Management (CRM), quality, and office productivity tools.
While these software enhancements provide benefits to manufacturers, they still require individuals to use several disconnected databases, and don't allow for necessary information to be accessible in one system. In this scenario, spreadsheets aren't always consistently backed up, and consequently, spreadsheets that are supposed to provide confirming information won't always be in agreement. Access to information requires reaching out via e-mail or phone call to the person who maintains the spreadsheet. The process is time consuming, and relies on too much interpersonal activity. Getting answers this way is not responsive to the often urgent needs of management.
ERP Software is the key to growing your business without growing overhead
Fully functional ERP software offers users the opportunity to have a single database of validated information securely accessed by authorized staff. Business leaders can eliminate redundant activity as quotes become orders, orders create demand for inventory, demand signals production, and what the customer wants is produced and delivered on time. With ERP software, lead times are not consumed by front office inefficiency, and employees have real–time access to critical measures and data supported by dashboards accessible from anywhere with appropriate security.
ERP software can provide significant benefits to a company struggling to manage its growing business. Improved information access and data visibility for decision making are critical for profitable business growth. DVIRC can help with our solution-agnostic expertise of the ERP marketplace and experience with hundreds of companies improve how they do business. If you would like a complimentary consultation to discuss your business needs and address how better processes and software can support your growth, contact us today.
Harry Landsberg, DVIRC's Director of Business Process Technology Consulting, has worked with over 400 companies to document how their business processes can best be supported by upgraded or new software. His approach to relating the way his clients operate to the technology marketplace results in a better selection and implementation outcome.