Fox Chase Partners With The Rodon Group to Develop COVID Testing Swab for Temple Health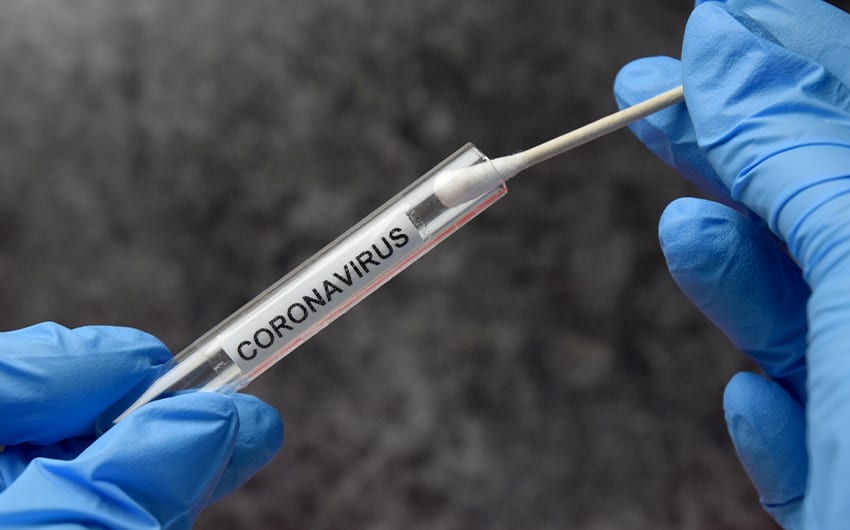 August 14, 2020
DVIRC client and plastic injection molding company The Rodon Group, has formed a partnership with Fox Chase Cancer Center  to develop nasal and oral collection swabs to test for COVID-19. These new swabs have shown improved sensitivity compared to currently marketed swabs. This partnership will provide Temple University Health System with necessary COVID-19 swabs for the next five years.
The Rodon Group is a third-generation family business based in Hatfield, Pa., with over 120 injection molding presses. The company is best known for its K'NEX building system, which was invented by Joel Glickman, the company's chairman and former patient at Fox Chase. Glickman was treated by Eric Horwitz, MD, FABS, FASTRO, chair of the Department of Radiation Oncology at Fox Chase. Glickman is the father-in-law of The Rodon Group's CEO, Michael Araten.
"Our work with Joel, Michael, and their team at The Rodon Group is a fine example of how collaboration and innovation among our Fox Chase faculty and staff, industry partners, and our own patients help to make possible important advances in science and medicine," said Richard I. Fisher, president and CEO of Fox Chase Cancer Center. "In this critical time of crisis, we are proud to work together to enhance the quality of testing and care not only for Fox Chase and Temple patients, but for countless others affected by the COVID-19 pandemic."
The Horwitz and Araten families have known each other for over 20 years, which led to Horwitz becoming familiar with The Rodon Group's manufacturing expertise. Horwitz reached out to Araten to ask if the company would be interested in designing a COVID-19 testing swab as nationwide shortages became problematic for healthcare facilities.
"There are two main companies in the world that make these swabs and one is in the United States and the other is in northern Italy. So as the outbreak was sweeping through Italy, the supply of swabs plummeted," said Horwitz.
"At Fox Chase we started having all these meetings about where we were going to get swabs, and I remembered that I knew Joel, who had invented and patented many plastic products, and has an injection plastic molding company near Fox Chase. There are a lot of people who want to help out with the pandemic in some way, so I asked Michael and Joel if they would consider designing a swab and they said, 'Sure.'"
Fox Chase researchers then put together specifications for the swabs and The Rodon Group began developing prototypes. Glickman and his team at Rodon immediately went to work and designed a novel one-piece swab. The new swabs were tested on patients alongside swabs Fox Chase had already been using.
"We came up with a quick study to test people who were already getting swabbed. These patients would be swabbed twice, first with the one Fox Chase had been using and then with the new test swab. It turned out that the one Joel designed actually worked even better than the one we had. It's been just one of many partnerships that has worked out for the common good of people," said Horwitz.
With help from Kurt A. Schwinghammer, PhD, vice president of the Office of Research and Development Alliances, and Donald A. Baldwin, PhD, associate professor in the Department of Pathology at Fox Chase, The Rodon Group was able to obtain Food and Drug Administration (FDA) approval to begin providing swabs to other healthcare facilities in need during the pandemic.
"Don Baldwin helped do some laboratory work to improve the design of the swab and I had a bit of regulatory experience with the FDA," said Schwinghammer. "I spoke with Michael Araten and introduced him to a medical device regulatory expert who they contracted to help get the FDA registration." Now, The Rodon Group has begun focusing on sterilization and packaging of these swabs, which Araten says is a new and important undertaking for the company.
"We think it's critically important, now more than ever, that healthcare devices, whatever they may be, can be made safely in the United States, and we're happy to be part of that effort," said Araten.
To expand on this development and to meet a greater demand, The Rodon Group has engaged with DVIRC to secure appropriate regulatory alignment with the FDA, both for emergency waivers and longer-term approval,  and to position themselves for the future by achieving ISO Medical Device 13485 Quality Standard.  When production and regulatory approvals are met, the company expects the swab cost to be less than what health systems are paying today, with a goal being at least 30% less than current costs.
The Rodon Group has established a goal of being a part of the domestic supply chain for PPE, and having previously re-shored a supply chain in the toy business, it understands the steps needed to be successful.
Original Source: https://www.foxchase.org/news/2020-08-10-fox-chase-partners-with-local-company-to-develop-covid-testing-swab-for-temple-health