Elevate your Marketing Efforts to Perform with Agency Precision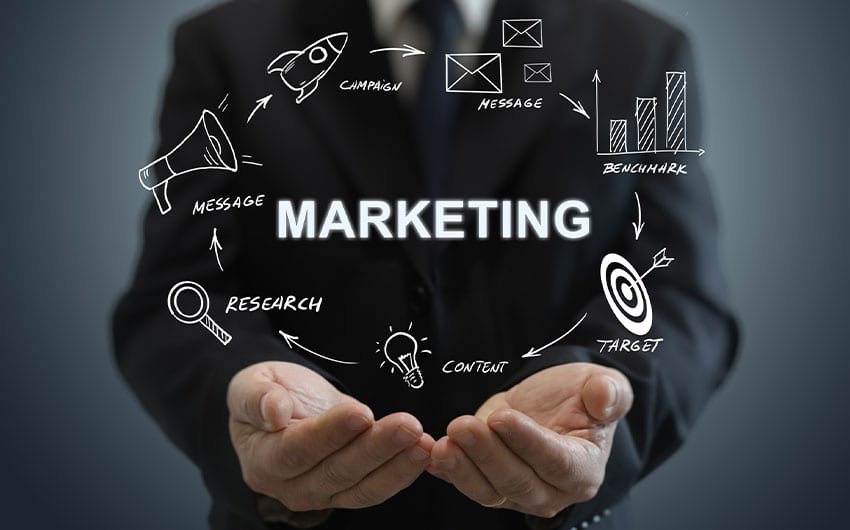 February 18, 2020
Author: Jim Dunbar, IMEC Marketing Coordinator
What methods are you or your marketing team employing to achieve the highest ROI? How are you using your skills and time to be most efficient?
You are more than likely in a position where you, a small team or a single employee, are tasked with multiple with duties including marketing outreach.  If you are like most other small companies, you have a web presence, post on some social media sites and maybe even compose a newsletter.
You can spend a lot of time and money to market your products but do you really know what's getting you the best results? The ultimate goal is to generate more revenue.
Utilizing a marketing automation platform is a way to get the most marketing exposure by targeting specific audiences and revealing scores of marketing intelligence all while using as little resources as possible.
So what exactly is marketing automation?
Marketing automation is a software platform that allows you to automate repetitive tasks like social media posts, email outreach, email follow up, website traffic, and overall customer relationship management with the goal of increasing lead generation and revenue.
You could, of course, do these tasks individually in small batches, but using automation software will allow you to increase the power of your efforts to a precise audience.  You will be able to run entire email campaigns with automated responses and capture lead data from your target contacts. Here are some of the features that you will find in most software solutions:
Email Templates and Automated Publishing
Social Media Integration w/ Automated Publishing
Content Management System
Contact Database Management
Metrics and Reporting Features
Customer Relationship Management
The knowledge of leads and enhanced efficiencies of marketing automation can also reduce marketing-to-close cycle time.  You must however, have a sound marketing strategy in place before you invest in marketing automation software. This is vitally important because the leads in your database can be nurtured throughout the buying process by providing them with relevant, personalized content.  Without a sound plan, you won't be talking to the right people with the right message.
Marketing automation is an effective tool that if implemented properly can save you time and money and provide you a clearer path to growth.
For more information on ways DVIRC can help you with your marketing efforts, contact us here.
Original Source: http://blog.imec.org/blog/2017/11/elevate-marketing-efforts