DVIRC's New Strategic HR Networking Group Tackles Workforce Issues Amid Pandemic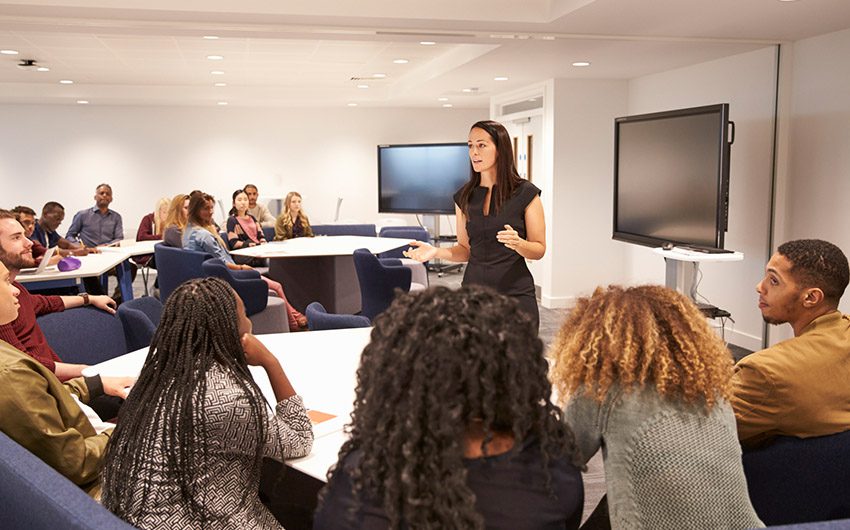 September 20, 2021
On September 10th, DVIRC kicked off its second annual Strategic HR Networking Group with human resources representatives who range from corrugation manufacturers to plastics and compression molding processor companies. Together, this diverse group of HR leaders oversee nearly 3000 employees, 23 locations, and three union groups – and that's just within the state of Pennsylvania. These individuals are part of local firms as well as international ones, with ties to Mexico, Singapore, China, and Puerto Rico. The significant amount of experience and expertise brought by just the participants is a testament to the power of networking with DVIRC.
Given today's unprecedented economic, business, and labor market challenges, employers are having to manage an exceptional degree of complexity and risk related to managing human resources and all aspects of talent acquisition, development, management, and transition to meet business demands.
DVIRC launched the Strategic HR Networking Group in September 2020 to provide much-needed support to HR leaders.  The inaugural members repeatedly expressed that the group was an invaluable resource that helped them, especially throughout many months of COVID-19 planning and response. As a result, DVIRC's second annual HR Networking Group saw the return of all members from the original cohort.
This year's kickoff event was led by Susan McDonald, and featured an in-depth discussion with guest speaker Robert Nagle of Fox Rothschild. Nagle walked the group through an analysis of the legal proceedings against Amazon dating back to 2013. His expertise uncovered the ramifications to human resources, hiring best practices, and the legal advantages and disadvantages of filing claims within the City of Philadelphia.
The networking event concluded with an open forum discussion, which allowed the group to discuss challenges, ask questions, and share recent successes. The robust conversation included questions about audits of staffing firms and managing disgruntled or dissatisfied employees. Participants shared tools and resources like JobTarget.com to simplify and maximize hiring efforts.
DVIRC's Strategic HR Networking Group is the only manufacturing and industrial-centric group devoted to HR in the Philadelphia region. Contact us today to see how your company can benefit from joining the Strategic HR Networking Group.