DVIRC's Annual Manufacturing Summit Draws Largest Crowd in Event History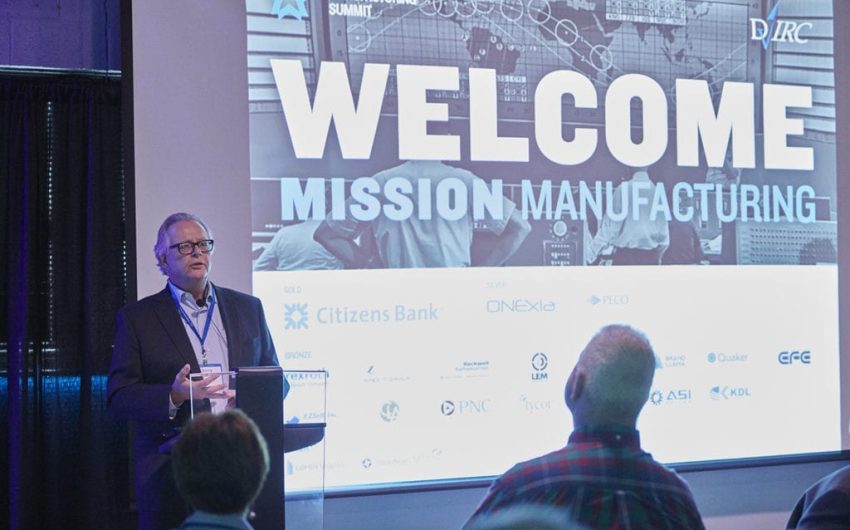 November 2, 2018
On October 12, more than 500 people gathered at the Seventh Annual Greater Philadelphia Manufacturing Summit, the largest ever hosted by the Delaware Valley Industrial Resource Center (DVIRC). The Fuge (formally Johnsville Centrifuge) in Warminster, PA, where, in 1959, the Mercury Seven astronauts began their centrifuge training, served as the ideal backdrop for a day of inspiration and education among industry leaders, technology companies, small to mid-sized manufacturers (SMMs), academics, makers, designers, hardware entrepreneurs and students.
The goal of the summit, according to Barry Miller, President and CEO of DVIRC, was to convene all members of the manufacturing ecosystem as part of National Manufacturing Day, providing them with a chance to step out of the day-to-day business whirlwind, learn best practices, and celebrate the manufacturing community.
This year's theme, "Mission Manufacturing," focused on Workforce, Operational Excellence, Advanced Manufacturing Technologies (Industry 4.0), Market Growth Trends, and Innovations, which were supported by a lineup of speakers, breakout sessions, exhibits, and demonstrations of cutting-edge technology.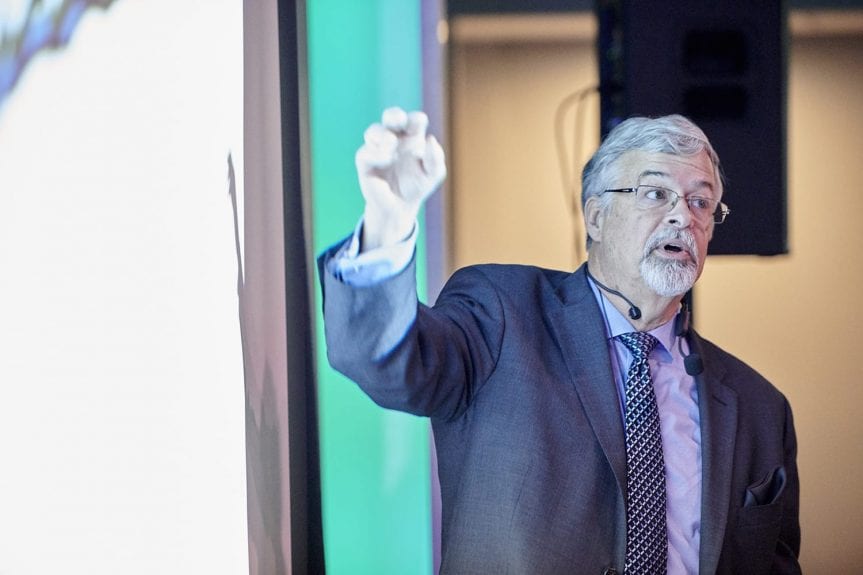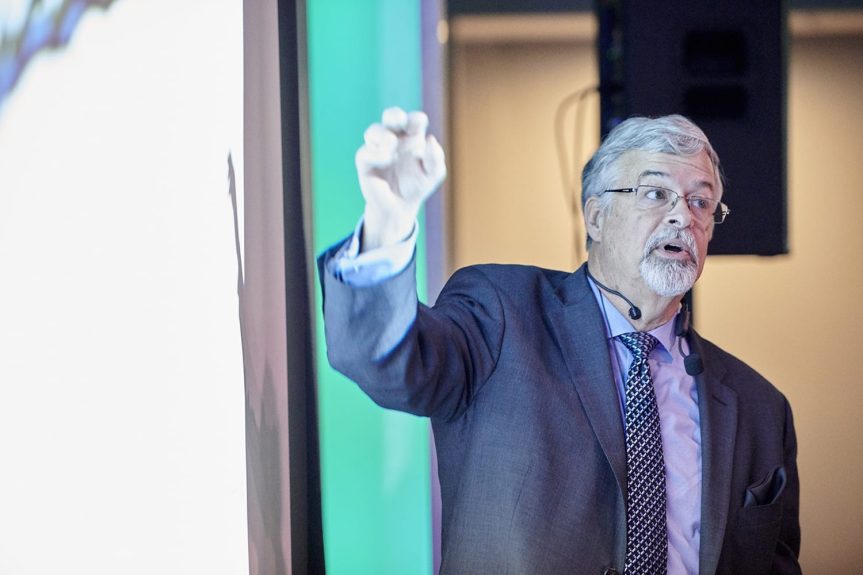 The event opened with the morning keynote speaker, Brian Beaulieu, CEO & Principal of ITR Economics, who discussed the status of the U.S., global, and Pennsylvania economies and where they are heading. ITR Economics provides business leaders with the best economic intelligence to reduce risk and drive practical and profitable business decisions, and its overall forecast accuracy since 1985 is 94.7% at one year out.
"Manufacturing is part of the future. Some people think it's going through a renaissance; I think it's just finding its stride yet again," Beaulieu opined, sharing studies indicating that the U.S., tied with China, is the most competitive manufacturer on the planet. Beaulieu warned of slowing economic growth in 2019, and advised attendees to make investments in their businesses to protect against future declines. "The economy isn't going to be able to give you the same favorable tailwind that we had in 2018," he said. "You may not be able to do much to protect your top line, but there's everything in the world you can do about your bottom line." Beaulieu also predicted renewed economic strength in 2020 and 2021.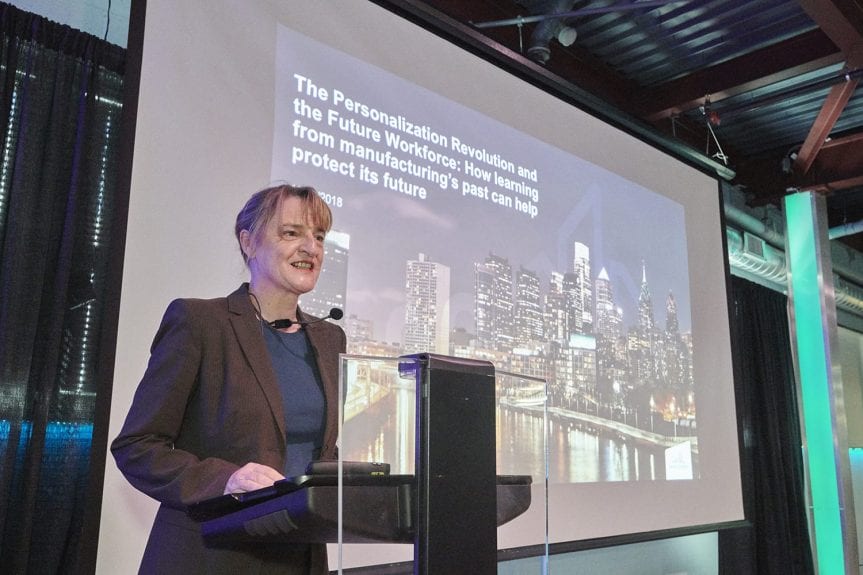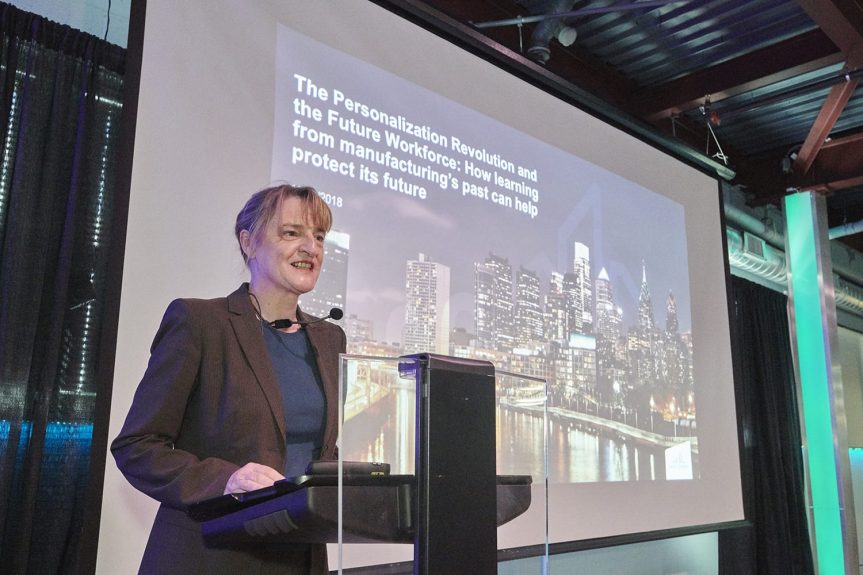 The afternoon keynote was delivered by Valerie Gervais, Senior Vice President of Human Resources for Saint-Gobain North America, one of the world's largest building materials companies and manufacturer of innovative material solutions. Gervais addressed ways manufacturers can rethink how to hire employees, bridge the skills gap, and shift the perception of manufacturing careers for the next generation.
"The world is changing very fast, and we have the capabilities to make work and our lives easier, more interesting, and safer," Gervais said. The way to do it, according to Gervais, is through personalization—shifting the relationship between employers and employees from transactional to reciprocal. "Instead of treating everyone the same, we start looking at the stage of life people are in and what they need," Gervais advised. New or young families, for example, may prefer to have more flexible time to be home with their families, whereas empty nesters may prefer to have more vacation time to travel.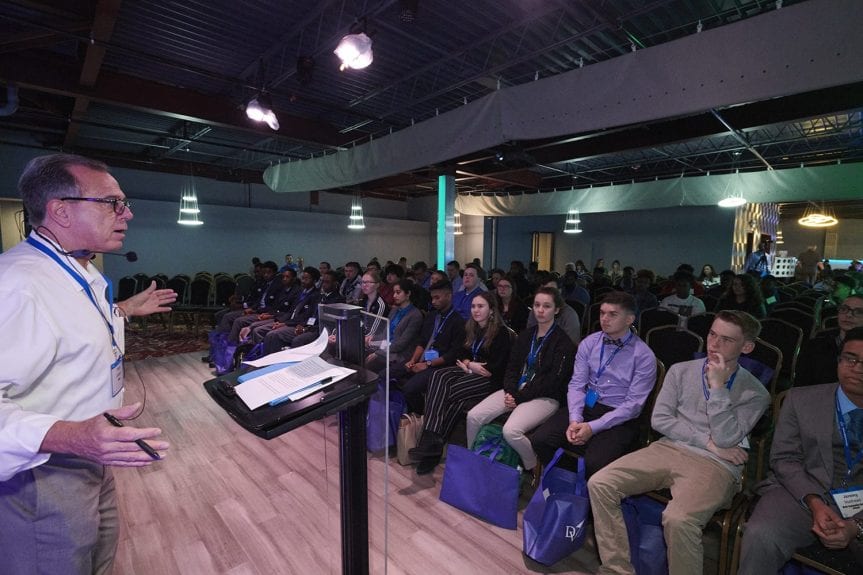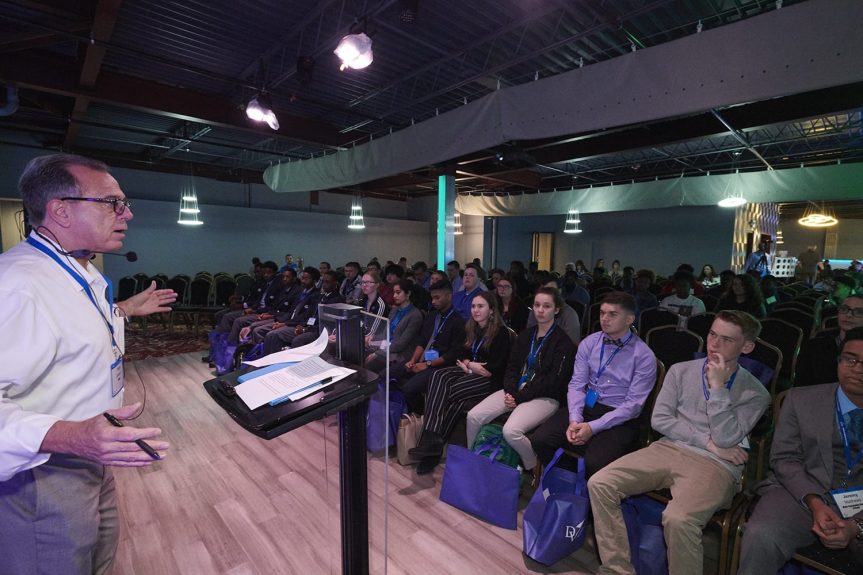 A key priority of this year's Summit was welcoming and educating over 100 students from local high schools and area colleges about the benefits of pursuing careers in manufacturing. Young professionals from several regional manufacturing companies addressed the students and shared the benefits of working in manufacturing. They also highlighted opportunities for tuition reimbursement, entry-level engineering roles for those pursuing bachelor's degrees, and state-sponsored apprenticeship programs for high school graduates.
The schools also had a vested interest in attending the Summit, according to Dr. Ryan Baxter, Director of the Engineering and Technology Program at West Catholic High School. "Thirty percent of our graduates connected with a manufacturing internship over the summer using the networking that happened at last year's Summit, and we're interested in recreating that again this year," he said.
During the Summit, two DVIRC Subject Matter Experts, Chris Scafario, Vice President of Consulting Operations, and Jeff Kopenitz, Director of Advanced Manufacturing & Training & Education, shared insights into ways manufacturers can grow their top lines and improve their people and productivity.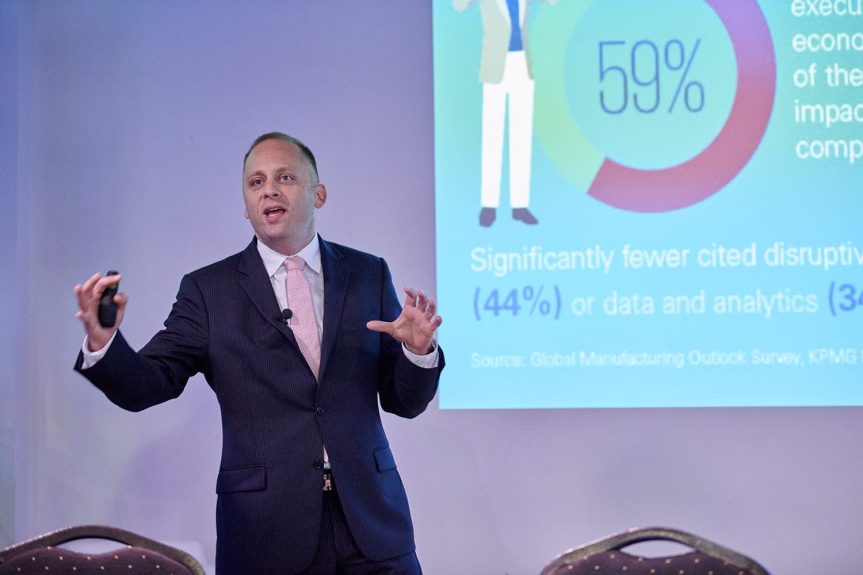 Another highlight of the day was a session on demystifying additive manufacturing (3D printing), developed in partnership with America Makes, one of the Manufacturing USA Institutes supported by the Department of Defense.
The session aimed to help SMMs identify and evaluate the value of 3D printing technologies and assess and plan for 3D printing's impact on their organizations.
Other sessions focused on developing new collaborative business models, robotics, and cyber security. DVIRC leaders are already in the throes of planning an even bigger and more impactful Manufacturing Summit on October 11, 2019. For more details about the 2018 Manufacturing Summit, including photos and highlights, click here.