DVIRC Welcomes New Board Members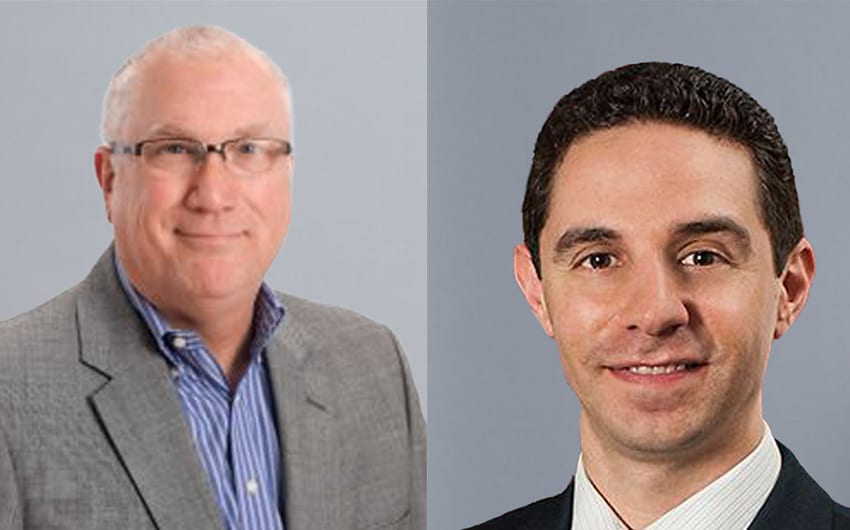 February 21, 2018
We are pleased to announce the election of two members to the Board of Directors—Greg Selke and Benjamin N. Persofsky.
Greg Selke is the CEO of ONExia, a distributor, systems integrator, and manufacturer of motion control, robotic, and machine automation products based in Exton, PA. Greg was a pioneer in applying motion control–stepping and servo motors and controls–to general machine automation applications. 2018 marks the 34th year for the business he originally founded as Multitech, Inc., a predecessor to ONExia, Inc, an early distributor of industry-changing products such as the micro-stepping technology of Compumotor (now Parker Hannifin), motion controllers from Delta Tau and precision positioning systems by Daedal (also now Parker Hannifin), and other products developed later on.
Today, ONExia provides complete turn-key design and build of automated machines for inspection, assembly, and process. ONExia serves a wide selection of markets including aerospace, medical products, metals fabrication, medical diagnosing and testing, textiles, automotive, military, general factory automation, and others. Under Selke's direction, ONExia became one of the first companies in the U.S. to distribute and apply collaborative robots, which are designed to safely work side-by-side with humans. With the latest advances in motion control, vision systems, industrial computers and networking equipment, machine safety devices and sensors, ONExia continues to be at the forefront of technology.
Greg is a member of the Association of High Technology Distributors (AHTD), the Control Systems Integrators Association (CSIA), and the Motion Control and Motor Association (MCMA). He and his wife Joan reside in Chadds Ford, Pennsylvania. They are involved in many church activities and enjoy their children, eight grandsons, and one granddaughter.
Benjamin N. Persofsky is Senior Vice President at Brown Brothers Harriman & Co (BBH), the oldest and largest privately owned bank in the U.S., where he serves as an advisor to owners of substantial businesses on issues of wealth creation, transition, and preservation. Prior to joining BBH, he was with M&T Bank, where he served in a variety of leadership roles across various divisions including corporate banking, retail banking, and organizational development/human resources. Benjamin also has prior experience in health care, having been responsible for the JeffSTAT critical care retrieval program at Thomas Jefferson University Hospital.
Benjamin graduated from Lafayette College with an A.B. in economics & business and a minor in psychology. He attended the University of Oxford as a visiting student concentrating on research in organizational behavior and developmental economics. Benjamin serves on the Executive Committee of Federation Early Learning Services and has served as a grant reviewer for the United Way. He resides in Philadelphia with his wife and young son.