DVIRC Partners with Manufacturing USA Institutes ARM, NIIMBL to Help Manufacturers Advance in Robotics, Automation, Biopharmaceuticals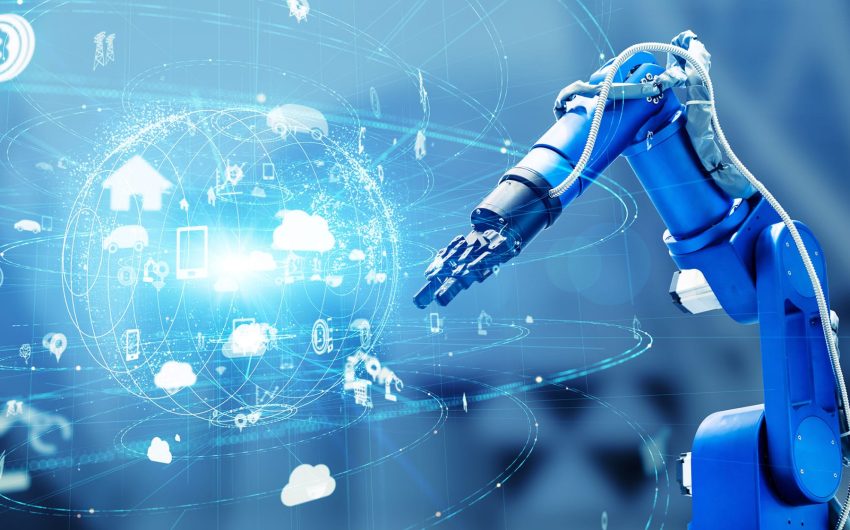 September 17, 2020
DVIRC is proud to have formed partnerships with ARM (Advanced Robotics for Manufacturing), which accelerates the advancement of transformative collaborative robotic technologies and education to grow U.S. global manufacturing competitiveness, and NIIMBL (National Institute for Innovation in Manufacturing Biopharmaceuticals), which stimulates leadership in advanced biopharmaceutical manufacturing research, innovation, and technology. Through these partnerships, DVIRC aims to help regional manufacturers adopt new technologies, upskill their workforce, and participate in project calls.
The ARM Institute's mission is to create and then deploy robotic technology by integrating the diverse collection of industry practices and institutional knowledge across many disciplines – sensor technologies, end-effector development, software and artificial intelligence, materials science, human and machine behavior modeling, and quality assurance – to realize the promises of a robust manufacturing innovation ecosystem. Learn more about ARM here.
NIIMBL is working to enable more efficient and flexible manufacturing capabilities for existing and emerging biopharmaceutical products, and develop a world-leading biopharmaceutical manufacturing workforce. Learn more about NIIMBL here.
These partnerships come on the heels of DVIRC's recent partnership with Manufacturing USA institute, MxD (The Digital Manufacturing Institute), which assists manufacturers with accelerating the development and adoption of digital technology.
All three of these partners are Manufacturing USA® institutes. Manufacturing USA, a public-private partnership with 14 manufacturing institutes across the nation, connects companies, academic institutes, non-profits, and local, state, and federal entities to solve industry-relevant advanced manufacturing challenges in new technology areas with the goals of enhancing industrial competitiveness and economic growth and strengthening national security.
Manufacturing USA, formally known as the National Network for Manufacturing Innovation (NNMI), was formally established in 2014. This network includes eight Manufacturing Innovation Institutes lead by DoD, five led by the Department of Energy, and one institute led by the Department of Commerce. Manufacturing USA brings together industry, academia and federal partners within a growing network of advanced manufacturing institutes to increase U.S. manufacturing competitiveness and promote a robust and sustainable national manufacturing R&D infrastructure.
Jeff Korsyn, Technology Advisor at DVIRC, oversees the development and management of the organization's Advanced Manufacturing Technology (AMT) consulting practice to help small and mid-sized manufacturers (SMMs) realize value through the adoption and implementation of advanced technologies. This includes assisting manufacturers to integrate technology solutions to improve their enterprises through technology assessments and roadmaps, implementation, project management, and staff training.
To learn more about how DVIRC can help you with your AMT needs, contact us.