DVIRC Connecting Manufacturers with Design & Engineering Students from Local Universities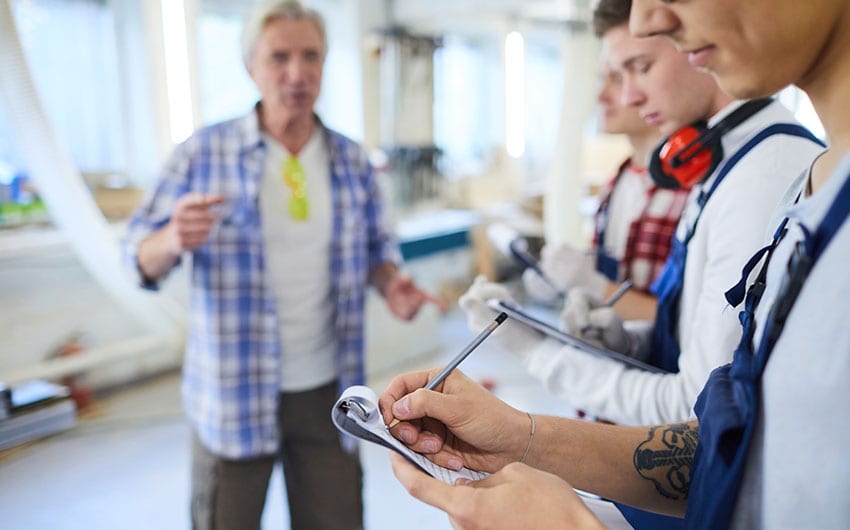 January 17, 2020
Over the past 10 years, computer-controlled technologies such as 3D printing, laser cutting, CNC machining, and others have changed the way designers and engineers develop products…and design and engineering education have followed.
DVIRC and regional industrial ecosystem partners are building an internship program to connect and align industry and design/engineering education…and help area manufacturers with their need for talent!
The internship program will enable small and mid-sized manufacturers (SMMs) to access current and recently graduated design and engineering students—leading representatives of the new creative workforce.  Students at University of Pennsylvania, Jefferson University, Drexel University, and University of the Arts are being taught creative problem solving, iterative product design through rapid prototyping, creative application and operation of advanced manufacturing technologies (AMTs), and visual communication techniques (including 2D and 3D rendering and traditional orthographic, exploded, and assembly drawings).  All these skills are highly valued by manufacturers.
According to Andrew Dahlgren, Industrial Design Instructor at the University of the Arts, and co-architect of the program, "Design and engineering internships will expand manufacturing workforce capacity to include the skill sets of these new designers  and engineers, and help reduce some of the challenges companies have finding and hiring talented people."
Connecting the manufacturing sector and design and engineering education will create new job opportunities while expanding the capacity of manufacturers in the region.  This effort emerged from DVIRC's work on advanced manufacturing and workforce development for the Department of Defense Office of Economic Adjustment.
For more information about this opportunity, click here.