DVIRC and The Fredericks Company Visit Capitol Hill, Advocate for Manufacturing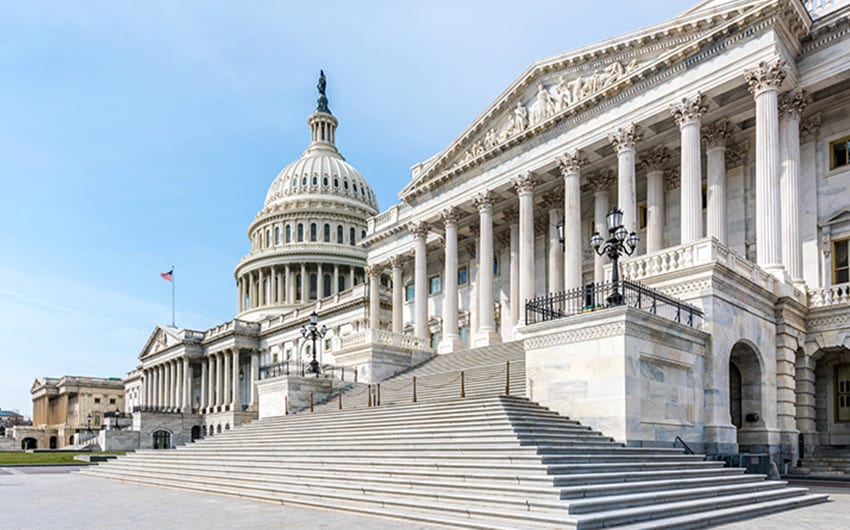 February 28, 2019
Manufacturers from across the country traveled to Capitol Hill on February 28th to ask their Congressional Delegation to support the Manufacturing Extension Partnership, which is funded through the U.S. Department of Commerce.  Company leaders, along with representatives from MEP Centers and affiliates, were asking their legislators to support a $154 million appropriation for MEP in the Fiscal Year 2020 appropriations bill.
Heidi McKenna, President of The Fredericks Company, and DVIRC's President & CEO Barry Miller visited with staff members of the Southeastern Pennsylvania congressional delegation and both of Pennsylvania's Senators.  Ms. McKenna and other manufacturers told them about the benefits their companies received by working with MEP affiliates such as the DVIRC.  "This was a terrific experience," said Heidi.  "I don't think there is any other country in the world that gives its citizens such direct access to their elected officials."
"Heidi did a great job for us," said Miller, "telling Congressional staffers about the variety of work we've done together and the positive impact it's had on her company's profitable growth."  Miller added, "It's also remarkable that the staffers, in large part, are young 25-30-year-olds who are razor sharp and up-to-speed on the full range of issues their offices encounter. Heidi also invited each office to come and visit her company, which was extremely generous of her."
Organized by the American Small Manufacturers Coalition (ASMC), Hill Day has been an annual event for about the past 20 years.  According to ASMC, last year MEP helped companies create or retain over 120,000 jobs, realize over $16 billion in new or retained sales, and produce nearly $2 billion in cost savings.
As a follow-up to these visits, MEP Centers nationally will be asking their House members to sign on to a Dear Colleague Letter initiated by Pennsylvania Congressman Mike Kelly to support the $154 million appropriation.
On behalf of the DVIRC Board of Directors and our entire team, DVIRC extends its gratitude to Heidi McKenna and the other manufacturers who took time away from their businesses and families to voice their support for MEP.