Championing Manufacturing: Meet Pennsylvania's IRC Network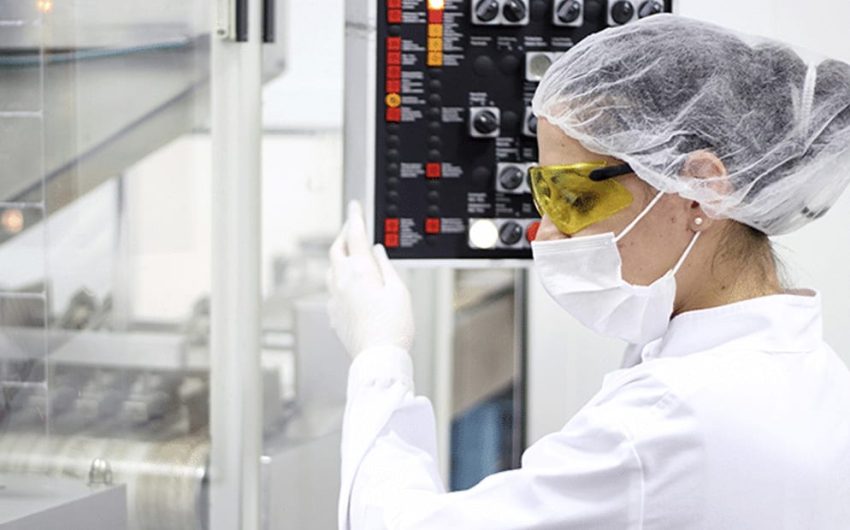 Pennsylvania's Industrial Resource Center (IRC) Network, comprising seven not-for-profit organizations across the state, helps small to mid-sized manufacturers grow, thrive, and continue to be a vital part of Pennsylvania's economy. The IRCs will expand their outreach to small and medium-sized businesses and continue to provide technical, strategic, and market-based assistance to manufacturers under Governor Wolf's Manufacturing PA initiative, which supports manufacturing and links job training to career pathways. We recently spoke with Eric Joseph Esoda, President and CEO of the Northeastern Pennsylvania Industrial Resource Center (NEPIRC) and President of the IRC Network, and Barry Miller, President and CEO of the Delaware Valley Industrial Resource Center (DVIRC), to discuss the structure and mission of the IRC Network, how it's helping smaller manufacturers, and what sets Pennsylvania's manufacturing community apart.
Dedicated to Helping Small and Mid-Sized Manufacturers
The Pennsylvania Industrial Resource Center Network was created to introduce small and mid-sized manufacturers to the new business processes, latest technologies, innovative techniques, and industry best practices they need to grow and to thrive in Pennsylvania. We provide expertise to business owners that covers a range of topics, from high-level business strategy to floor-level operational improvements, and we have a 30-year history of honing those skills and expanding our capabilities. With manufacturing being one of Pennsylvania's driving industries, employing nearly 10% of all workers, we're here to make sure that industry continues to do well and fuel our economy forward.
Offering Custom, Regionalized Solutions for Growth
Many of our services are customized to the locale in which we operate and parallel those offered by larger firms since small and mid-sized manufacturers are so often overlooked by prominent consulting firms that focus on Fortune 100 and Fortune 500 manufacturers.
We offer process improvement training and implementation to make sure our manufacturers are operating as efficiently and effectively as they can — reducing their waste and environmental impact while getting their product to market in the most cost and operationally-effective ways.
We also offer quality management system and certification services, such as ISO and API, to ensure our manufacturers have the internationally recognized credentials they need to not only flourish within the United States, but also to export their products worldwide.
Finally, as our working population within manufacturing is beginning to age out, we see that next generation of leaders coming to the fore. The IRC Network offers unique leadership development services that allow our staff, who in most cases are professionals from the manufacturing sector, to teach, advise, guide, and coach the next generation of manufacturing industry leaders.
What's Next for PA's Manufacturers
We're proud to have an outstanding skilled workforce and strong work ethic in Pennsylvania. Most of our manufacturers have a very deep dedication to staying in the commonwealth because they see the advantages of being here: the low cost of energy, the transportation infrastructure, and proximity to major markets, ports, and international airports. We're also in the center of the largest market in the world. When the day is done, it comes down to, "How close are you to the customer?"
Our next big challenge is to scale up our capabilities to provide advanced manufacturing technologies such as Industry 4.0 and cybersecurity services to our clients. By helping our manufacturers embrace new technologies and introducing them to strategic partners that can help implement them, we're enabling our companies to work smarter and succeed. In turn, they and their workforce can live happy and take advantage of the many amenities that Pennsylvania offers because of the higher wage and stable employment that manufacturing offers.
To learn more about the Pennsylvania Industrial Resource Center Network or find an IRC center close to you, visit their website and learn more about the revitalization in Erie by visiting our #PAProud blog. Continue to stay up-to-date on all Pennsylvania company news by following us on Twitter, LinkedIn, and Facebook and by signing up for our monthly e-newsletter.
Republished from Pennsylvania Department of Community and Economic Development's Proud PA Blog
Guest Bloggers
Eric Esoda is the president and CEO of the Northeastern Pennsylvania Industrial Resource Center (NEPIRC) and president of the IRC Network. Before Eric joined NEPIRC in 1998, he worked with the New York offices of Fust, Charles & Chambers, LLP, and KPMG. Eric has several professional publications to his credit and has been a contributing researcher and author to several statewide and national publications. He also has been a regular presenter at national conferences, led workshops, delivered several keynotes on industry topics, and been called upon for expert testimony, and was nominated as the Manufacturing Champion of the Year in 2011.
Barry Miller is the President and CEO of the Delaware Valley Industrial Resource Center (DVIRC). He brings over 35 years of experience in corporate finance, manufacturing control systems, and operations management to the development and delivery of services and programs for small and medium-sized manufacturers in the greater Philadelphia region. With a consistent focus on providing high value-added services to manufacturers, he is continually leading the development of innovative solutions based on the dynamics of the market. Prior to his current role, Barry served as DVIRC's President and Chief Operating Officer for 22 years, and spent 14 years with Baldwin Manufacturing Company, a division of a Fortune 500 company Masco Corporation.