Barry Miller Attends Governor Wolf's 2019-20 Budget Address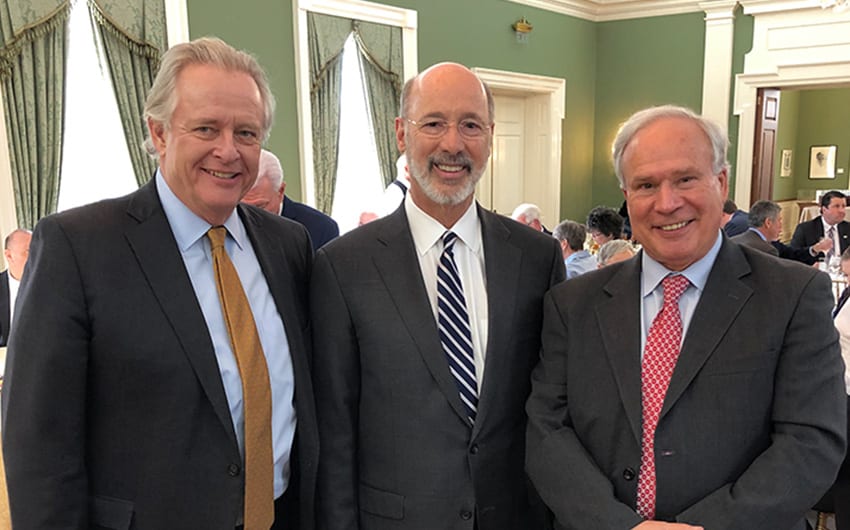 February 6, 2019
On Feb. 6, Gov. Tom Wolf invited Barry Miller, President and CEO of DVIRC, along with Jack Pfunder, President and CEO of MRC, to travel to Harrisburg to attend his 2019-20 budget address at the State Capitol.
Miller, along with leaders from economic development organizations and academic institutions, spoke with the governor prior to his address to discuss issues related to Pennsylvania's economy as well initiatives specific to DVIRC.
"DVIRC is grateful for the support by both the governor and the general assembly of the Pennsylvania line item to support the state's 14,000 manufacturers, and appreciate both the House and the Senate's commitment to manufacturing in Pennsylvania," Miller said.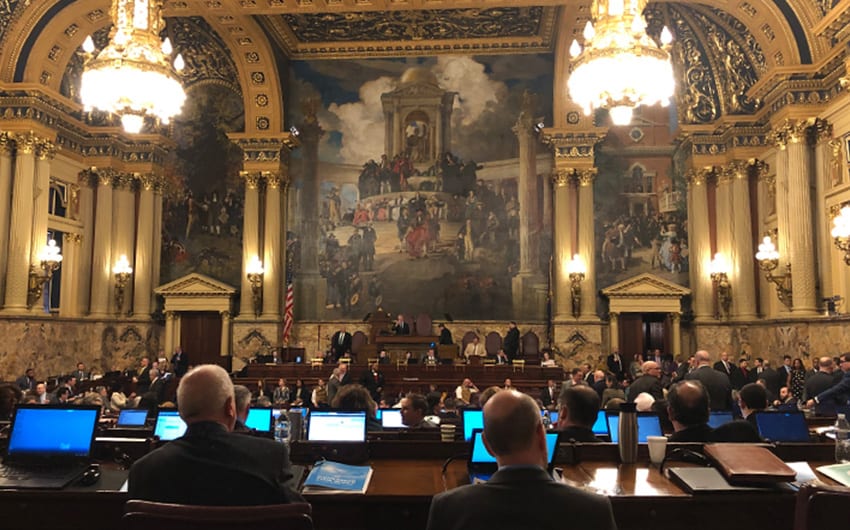 The most substantial element of Wolf's proposal included a plan to help grow Pennsylvania's economy by investing in our workforce. He proposed a package of policies and investments called the Statewide Workforce, Education, and Accountability Program, and announced the development of a Keystone Economic Development and Workforce Command Center. His proposal included new funding to fill more advanced manufacturing positions, help more non-traditional students obtain the training they need to compete in the job market, and create more jobs at better wages for more Pennsylvania workers.
The proposed budget will be decided in June pending a vote.