MxD Cybersecurity Roadshow: Securing the Manufacturing Supply Chain (Virtual)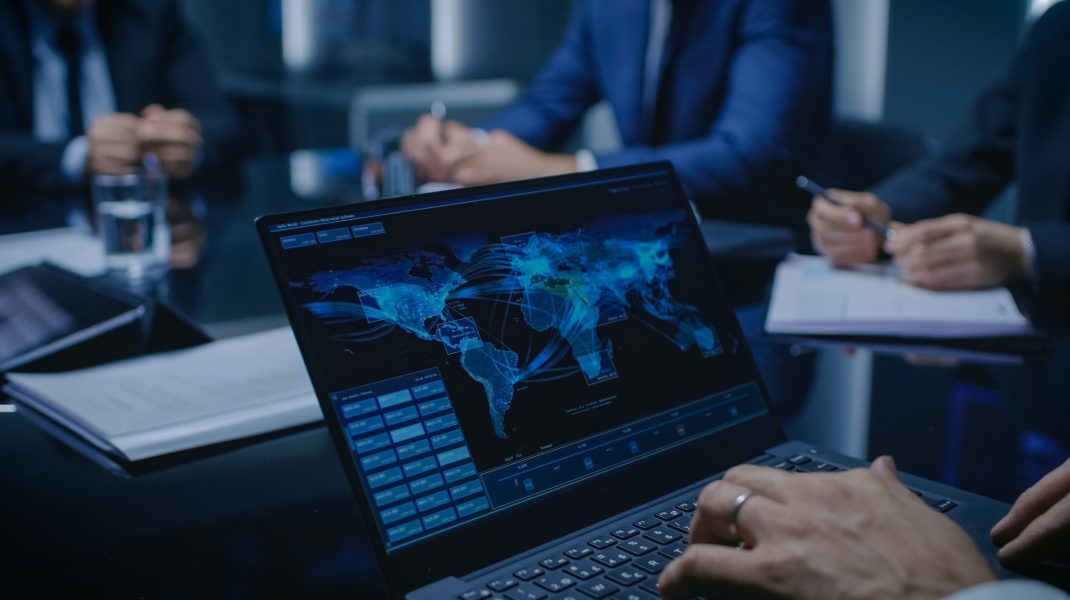 Overview
Cybersecurity risks continue to grow as the manufacturing sector advances into the digital age and small and mid-sized manufacturers (SMMs) are particularly at risk. Battling an overload of information about cybersecurity threats and requirements, U.S. manufacturers seek a unified approach to securing the manufacturing sector.
MxD's Cybersecurity Roadshow dives into deployable tactics that SMMs can use to reduce cyber risk in their organization. Attendees will be guided through the various cybersecurity standards and frameworks currently in place (such as NIST CSF/DFARS/CMMC) with an emphasis on addressing the unique challenges that the manufacturing sector faces when adhering to these standards. The program will include a live demonstration of multiple cyber-attacks that are common in an industrial environment, coupled with actions that manufacturers can take to mitigate these risks and appropriately respond when they happen.
Reasons to Attend
Discuss the unique challenges that manufacturing supply chains face when working towards security AND compliance
Arm your organization with tactical approaches for reducing cybersecurity threats
Learn about various manufacturers of all sizes who have fallen victim to cyber-attacks and how that impacted their bottom line
Walk away with a resource kit that includes tools such as MxD's Cybersecurity for Manufacturing Hiring Guide, road mapping exercises, a cyber terminology cheat sheet specific to manufacturing, and more
Who Should Attend
The ideal roadshow attendees are decision-makers and strategy drivers from small and mid-sized manufacturers who are responsible for securing their organizational assets.
Presented by MxD

MxD is where innovative manufacturers go to forge their futures. In partnership with the U.S. Department of Defense, MxD equips factories with the digital tools and expertise they need to begin building every part better than the last. As a result, our nearly 300 partners increase their productivity and win more business.
MxD Presenters:
Jon Powvens, Director of Cybersecurity
Berardino Baratta, VP of Projects & Engineering
Rodrigo Freire, Systems Integration Engineer
Katie Fayman, Sr. Engagement Associate
This program is being offered free of charge through a grant from the Department of Defense's (DoD) Office of Economic Adjustment to help strengthen the capabilities and competitiveness of small and mid-sized manufacturers (SMMs) critical to the DoD supply chain. Through the project, DVIRC will help SMMs learn about and invest in Advanced Manufacturing Technologies (AMTs), engage in internships to support their need for talent, and put in place cybersecurity systems to protect their operations.
Cancellation Policy
Cancellations received up to 5 business days prior to class start date will not be charged the training fee, or will be refunded if payment has already been submitted. Cancellations 1-3 business days prior to class will be charged the training fee. As a courtesy, we will allow you to apply 50% of your payment towards a future training course within one year of the cancellation date. No refund will be provided for same-day cancellations and no-shows; customer is responsible for full payment without future training credit. Registrant substitutions may be made at any time. Cancellations must be submitted via email to jenoch@dvirc.org or by phone at 215-552-3827.
COVID-19 Policy
DVIRC recommends all guests be vaccinated against COVID-19.
Unvaccinated visitors must take a rapid test (which may be supplied by DVIRC) and receive a negative response. Considering the test will take about 15 minutes to process, all unvaccinated guests should arrive 15 minutes early to ensure they can take the rapid test and receive negative results before they proceed to the training room or to their scheduled meeting within the building.