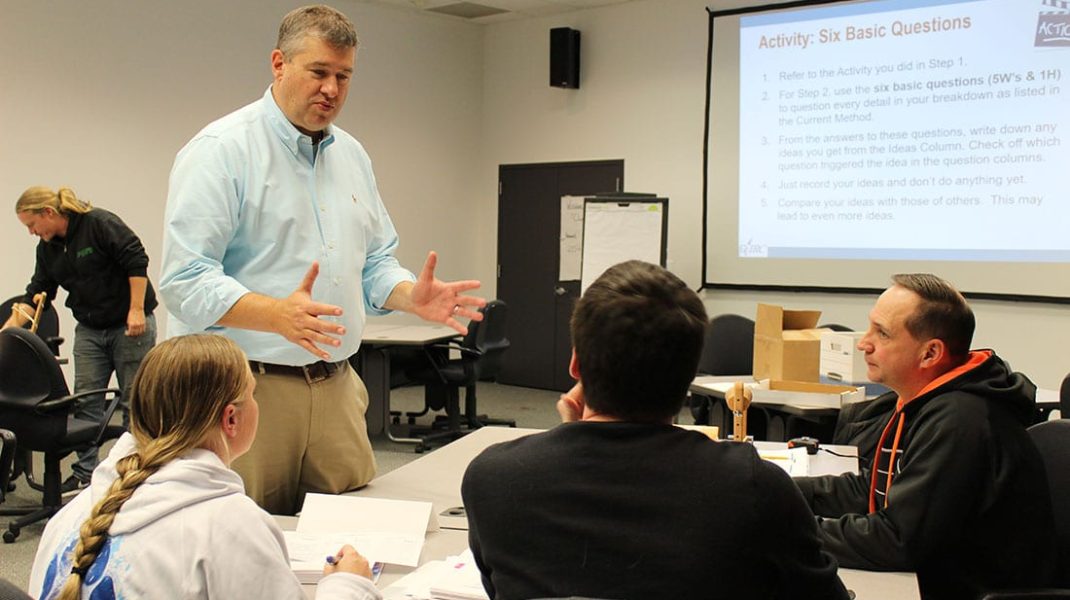 Overview
DVIRC's Six Sigma Green Belt Certification features the region's only team of Master Black Belts who work on-site to support and mentor clients from their initial project identification and selection to successful completion.
Why Six Sigma Green Belt?
Green Belt certification is intended for those who hope to further understand the roles that continuous improvement, waste reduction, and other Lean principles play within key business functions. Similar to our other DVIRC certifications, the Six Sigma Green Belt curriculum is based on a "learn-and-apply" approach. Participants collaborate with the instructor to work on a real-world project; the session pays for itself through this partnership and project, with that value further reinforced by future projects.
The DVIRC Difference
DVIRC's Six Sigma Green Belt Certification with on-site coaching and project support features the region's only team of Master Black Belts who work to support and mentor clients from their initial project identification and selection straight through to successful completion. We take comprehensive steps to ensure that every Green Belt is able to function independently, requiring minimal Master Black Belt support. This is an important part of enabling graduates to deliver measurable value to their organizations—a recent class realized $3.4 million in value-added impact gained from greater performance, productivity, throughput, and quality improvements.
No other Green Belt program compares to DVIRC's infusion of Lean basics with a hands-on curriculum designed around client business issues. It's also fully supported by software and the statistical tools needed to improve quality.
What's more, only DVIRC guarantees a dollar-for-dollar return on investment (ROI) for every completed Six Sigma project. If you adhere to the process laid out by our Master Black Belts, we will work with you until your project provides a value-added impact equal to (or greater than) your program investment. Our Six Sigma Green Belt training is 100% risk free!
What you will learn
Graduates will understand the principles and techniques of data-driven decision-making and can use this process information to reduce variation and improve performance.
Completion of this unique, application-centric certification process will also enable participants to use and learn the "DMAIC" methodology (Define, Measure, Analyze, Improve, Control) to address specific operational challenges within their organizations. In this way, participants can improve and control constraining or unreliable processes to reduce costs, save time, increase customer satisfaction, and grow sales.
Our schedule enables participants to apply as they learn, meeting in groups with other Green Belt candidates to share and learn from each other.
Between classroom sessions, participants are entitled to three 1.5-hour coaching sessions with a DVIRC Master Black Belt. These coaching sessions are designed to provide one-on-one time for discussing project progress, understanding Six Sigma process-improvement principles and associated techniques, and receive guidance on the steps necessary for project completion.
Introduction & Project Chartering – 3/2/2022 – 3/3/2022
Data Analysis Tools & Change Management – 3/24/2022 – 3/25/2022
Coaching Day 1 – 3/30/2022
Process Capability & Advanced Data – 4/13/2022 – 4/14/2022
SPC & Hypothesis Testing – 4/27/2022 – 4/28/2022
Coaching Day 2 – 5/4/2022
Lean Thinking & Project Completion – 5/18/2022 – 5/19/2022
Coaching Day 3 – 5/25/2022
Report Out – 6/15/2022
Who should take this course
DVIRC's Six Sigma Green Belt program is a perfect way to groom rising stars within your operation, as well as other staff members who seek to learn and grow. Improving these skillsets is a cost effective way to help employee retention while reaping the benefits of real-world project work.
Benefits
Each Green Belt project, on average, yields $50,000 of benefit. Through participation in the DVIRC Six Sigma Green Belt certification, you will:
Become competent with the tools used at each step of the DMAIC model, learning and applying each to your selected project
Receive coaching from a DVIRC Master Black Belt
Understand single piece flow, along with the "learn-and-apply" system for DMAIC
Schedule two days of classroom work at times that allow for integration and application of learning, balanced with work commitments and project time.
Instructor
Senior Advanced Manufacturing Specialist, Master Black Belt
Cancellation Policy
Cancellations received up to 5 business days prior to class start date will not be charged the training fee, or will be refunded if payment has already been submitted. Cancellations 1-3 business days prior to class will be charged the training fee. As a courtesy, we will allow you to apply 50% of your payment towards a future training course within one year of the cancellation date. No refund will be provided for same-day cancellations and no-shows; customer is responsible for full payment without future training credit. Registrant substitutions may be made at any time. Cancellations must be submitted via email to jenoch@dvirc.org or by phone at 215-552-3827.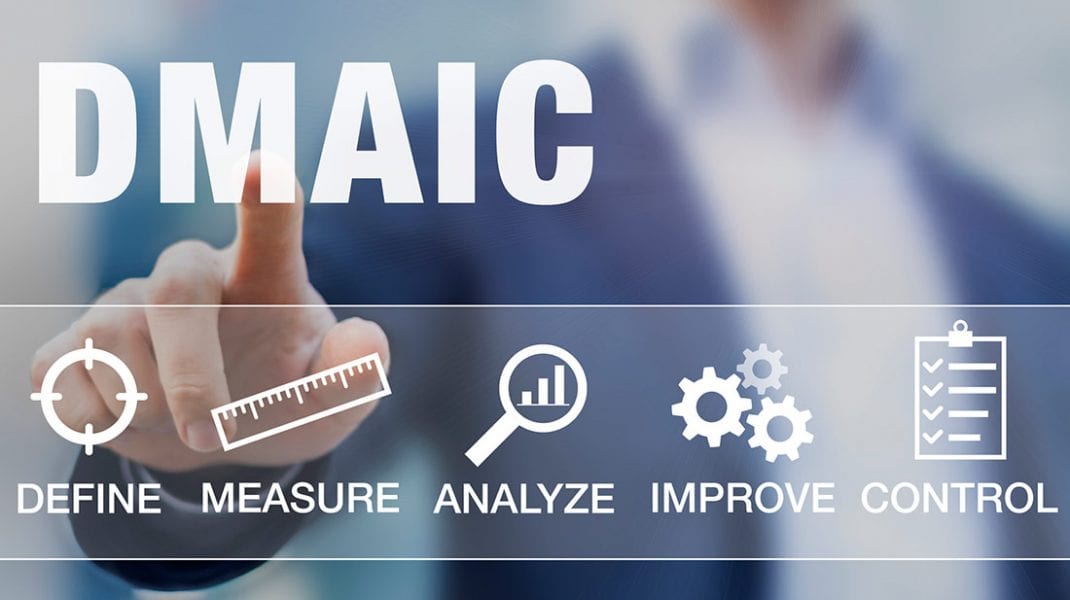 January 11, 2022 - April 29, 2022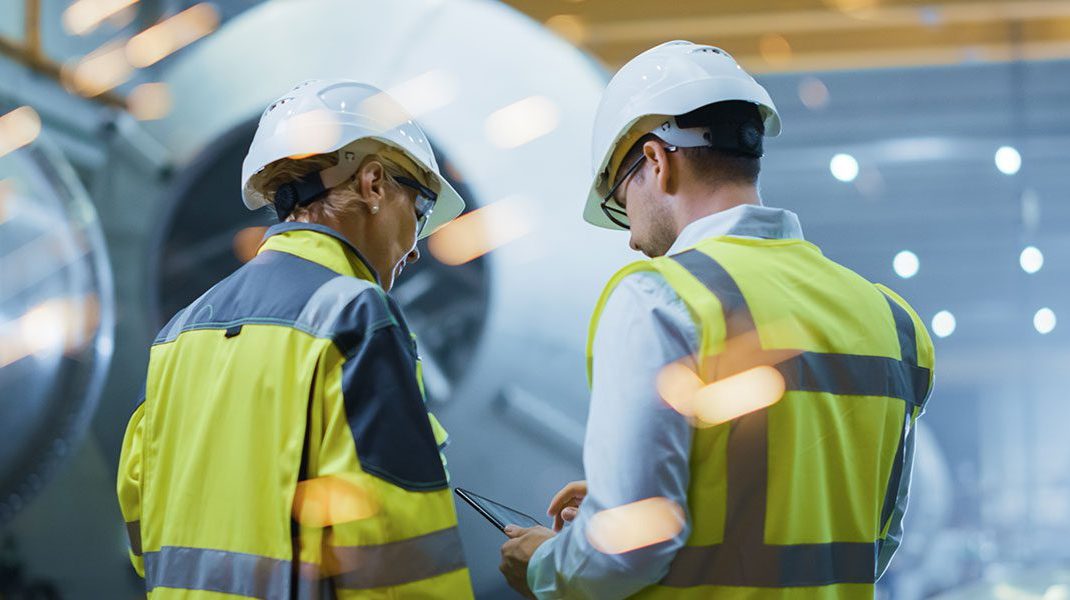 January 13, 2022 - March 29, 2022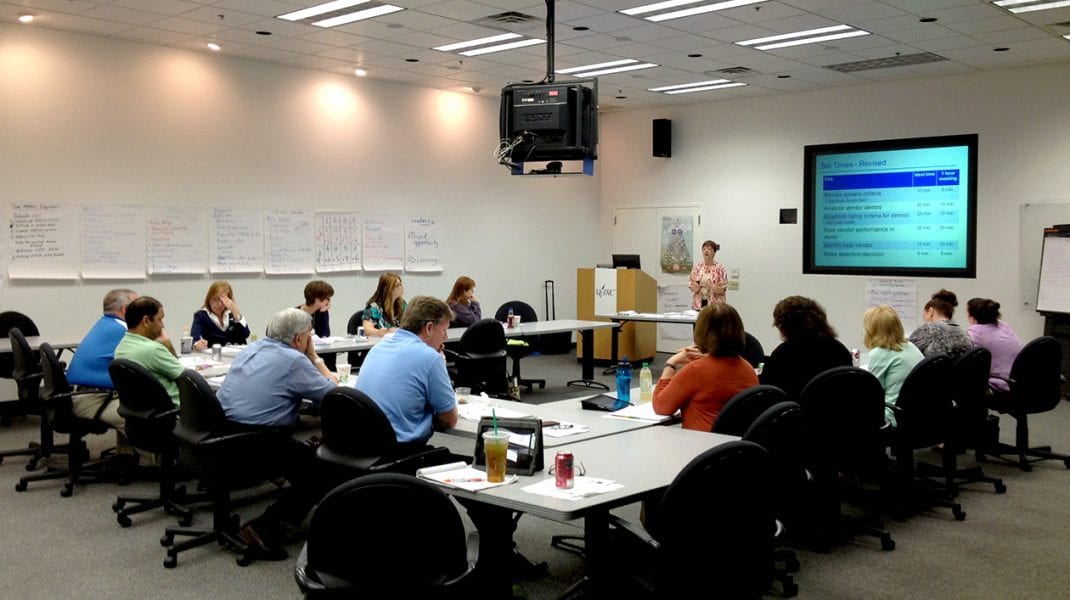 January 26, 2022 - February 23, 2022